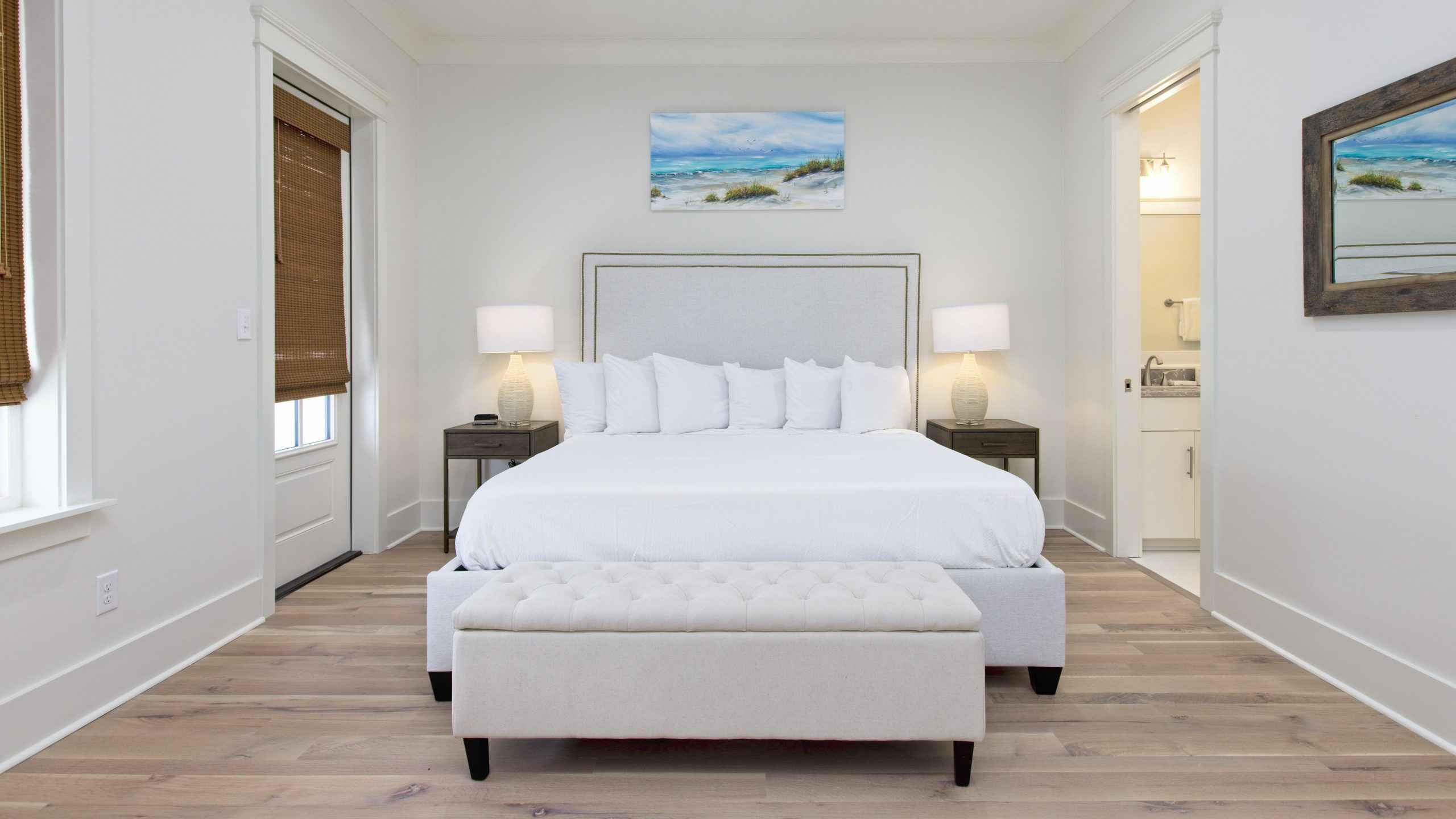 Our Commitment to Housekeeping
At Kaiser Vacation Rentals, we aim to ensure guests have everything needed to enjoy their Gulf Shores and Orange Beach vacations. First and foremost, we strive to provide a safe, clean environment at each rental property. Interior and exterior safety checks occur regularly, and routine safety inspections verify compliance with industry regulations. Turnover and seasonal cleans maintain the standards of cleanliness we expect at each of our properties, and that's just the beginning.
Here's what else we're doing to ensure that Kaiser Vacation Rentals meets our (and your) elevated standards on sanitation and cleaning:
Housekeeping Standards & Cleaning Procedures
The following cleaning protocols have been implemented in preparation for your arrival.
High-touch surfaces are thoroughly cleaned, emphasizing doorknobs, handles, light switches, phones, remotes, faucets, cooking controls, and toilet handles.
All linens are professionally laundered at high temperatures and delivered back to us in sealed bags.
A full bed linen exchange is provided on every turn, including triple sheeting and pillowcases.
A clean blanket is provided for every bed on every turn, with no bedspreads or comforters permitted.
Extra hand soap is provided for each sink to encourage frequent handwashing by guests.
After housekeeping finishes with every item on the checklist, each home is thoroughly inspected for a second touchpoint clean, with an inspector verifying adherence to cleaning guidelines.
Our Commitment to You
Our top priority is providing a clean and welcoming environment so you can spend your time here doing the things you enjoy. We are committed to the highest cleaning standards, established on day one, and will continue to ensure those expectations are consistent throughout every property in our inventory.