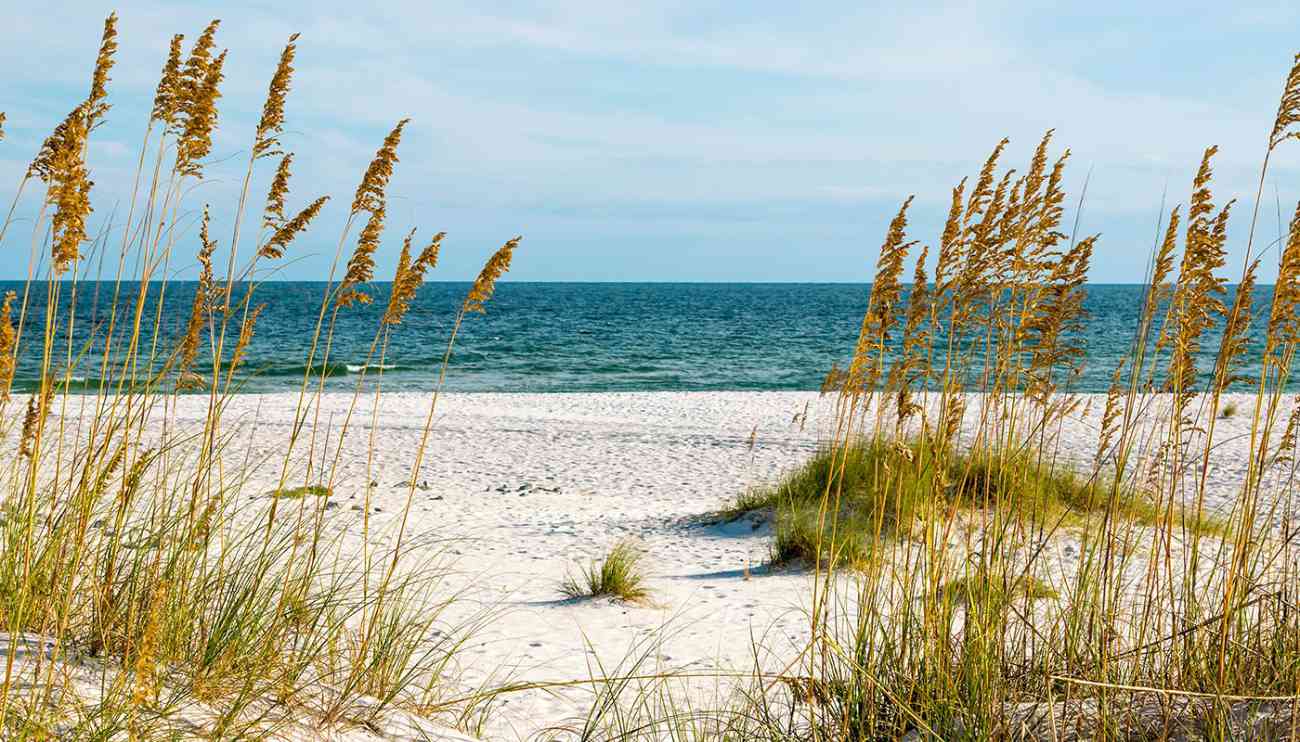 The Kaiser Story
Founded in 2021, Kaiser Vacation Rentals is a professional property management company catering to vacation home rentals in Orange Beach, Gulf Shores, and Fort Morgan. The history of the Kaiser legacy dates back to 1980 when the Kaiser family embarked on their journey to bring an unparalleled level of service as one of Alabama's Gulf Coast's largest vacation rental, property management, and real estate sales companies.
Today, the legacy continues in Kaiser Vacation Rentals, a professional property management company that's curating only the finest of vacation home rentals in Orange Beach, Gulf Shores, and Fort Morgan, so we can deliver the level of service each property owner and rental guest deserves.
The Kaiser Family Legacy
Since 1980, the Kaiser family has been at the forefront of the local vacation rental, property management, and real estate market, becoming a household name when Leonard Kaiser, one of eight children, formed Kaiser Realty Inc. When Glen Kaiser, brother of Leonard, joined the family business in 1999, he brought a 15-year career in business development, which later shifted him from real estate sales to the vacation rental side of Kaiser Realty.
The Kaiser family worked together under the umbrella of Kaiser Realty to provide unmatched customer service to their guests, owners, and partners within the industry. Being honest, transparent, and respectful was a pillar in their growth as word-of-mouth traveled across Alabama's Gulf Coast, creating a reputation that carries on in the Kaiser name today.
In 2013, Wyndham Vacation Rentals acquired Kaiser Realty, and for the next six years, Glen and the Kaiser team continued to provide the same professional and dependable service they're known for. After years of leading Kaiser Realty by Wyndham Vacation Rentals in Gulf Shores and Orange Beach, Glen knew it was time to get back to basics and focus on what the Kaiser legacy is built on; relationship-oriented service.
So in 2021, Leonard and Glen Kaiser formed Kaiser Vacation Rentals, focusing on luxury rentals along Alabama's Gulf Coast backed by unparalleled local, professional service.
The Next Chapter: Kaiser Vacation Rentals
In this new chapter, the Kaiser legacy lives on through Kaiser Vacation Rentals, a locally owned and operated luxury vacation home rental company committed to furthering the Kaiser family's tradition and reputation since 1980. Many familiar and smiling faces who worked alongside the Kaiser family through the years and are revered for their excellent customer service have joined the team, setting a solid foundation for building their fundamental principles.
Focusing on luxury vacation home rentals in Orange Beach, Gulf Shores, and Fort Morgan, Kaiser Vacation Rentals has a layered approach to success. By leveraging innovative technology and pairing it with an experienced and accessible team, the Kaiser Vacation Rentals team is committed to providing all homeowners and guests first-class service with a local touch.
With the right tools and the right people in place, we're continuing the tradition and reputation established by the Kaiser family, fulfilling the dreams of our customers, our employees, and our community.
The Kaiser Family is Committed to Your Family
When the Kaiser legacy first began, we made a promise: to be committed to every experience and interaction you had with us. We are proud to continue this tradition because our family is committed to yours when you partner with Kaiser Vacation Rentals. We promise to do this each day as we serve our guests, our owners, and our community along Orange Beach, Gulf Shores, and Fort Morgan.
Guests of Kaiser Vacation Rentals experience a luxury vacation home paired with exceptional service, from check-in to check-out, year over year. They receive the best of both worlds. A mix of innovative technology to streamline communication and an experienced, local staff to assist whenever, wherever needed. We know a luxury rental is only as good as the people servicing it, so we do just that.
When an owner chooses to partner with us, we consider it more than a partnership; it's a relationship. A relationship built on trust, responsiveness, and follow-through. Every vacation home rental is unique. We treat it as such, creating customized proposals for our owners' needs and following through on our commitment to maximizing their property's potential.
Above all else, we value relationships, honesty, and treating everyone with respect. We strive to deliver exceptional, professional service with integrity and enthusiasm proactively. We are here to support and lift the Gulf Shores, Orange Beach, and Fort Morgan communities, along with the Alabama Gulf Coast's surrounding areas, investing in our local businesses and treating everyone like family.
Experience Kaiser Vacation Rentals
At Kaiser Vacation Rentals, our story's future is determined by the stories created by those who stay with us, work for us, and partner with us. Stories that make lifelong memories are how the Kaiser legacy continues, and we look forward to many more chapters filled with caring individuals, new experiences, and happy memories.
We welcome you to experience Kaiser Vacation Rentals, and we look forward to servicing you in all your vacation rental needs.