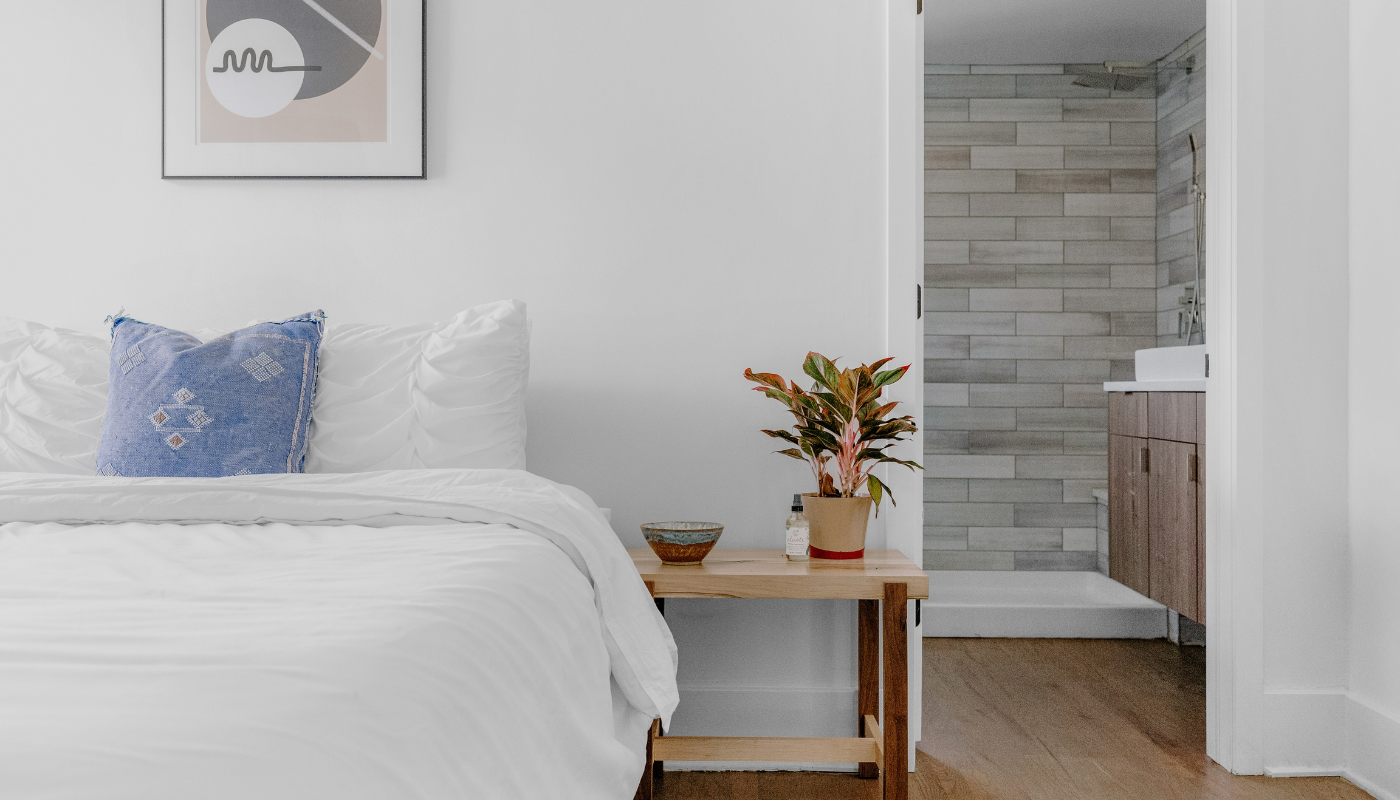 Lower Property Management Fees ≠ More Revenue
December 20, 2022
A below-average property management fee may be enticing, but remember, that fee is only one of a number of fees that management companies deduct from revenue. Be sure to know the amount of each fee and why it's taken before you make your choice in property management.
We've compiled a list of myths about property management that often keep new property owners from making the most of their assets. See the truth for yourself and start seeing all the benefits Kaiser Property Management can offer you!
MYTH: Guests still prefer checking in at a front desk
Debunked: In-person check-in requirements are largely considered by customers to be an inconvenience. Contactless services such as remote check-in for vacation rentals are accessible, stress-free, and secure. Kaiser Property Management is happy to offer these services to our guests to make their stay seamless.
MYTH: Themed bedspreads and rooms are what guests love
Debunked: While busy patterns may add a bit of color, they also hide many stains and dirt. Kaiser offers a linen program for consistency and to ensure cleanliness. Bright white sheets are welcoming and give every vacation rental a hotel-like feel. White sheets give off a feeling of newness, freshness, and of course cleanliness. Studies show that the color white provides a feeling of cleanliness, a key component of a satisfactory stay at a rental home. Guests feel the home has been properly cleaned when they see white bedding, and they can rest easy on clean, crisp sheets.
MYTH: Bookings are bookings, and none are better than others
Debunked: Not all guests are the same. When guests book on third-party sites, more fees are taken from your revenue. Direct bookings mean fewer fees and more repeat guests. The majority of all Kaiser Vacation Rentals guests reserve their accommodations direct, so it's more money in your pocket.
In addition to the fewer fees, guests receive an overall better experience because they get to experience the Kaiser brand directly, through our user-friendly website, not some large transaction conglomerate. This means Kaiser shines, and guests are more likely to become repeat customers, year after year.
MYTH: Low management fees are always a good thing
Debunked: Just because one fee is low does not mean every fee is- many property management companies take a large booking fee directly from guests. This high fee can cut into the homeowners' rental income. Plus, additional fees add up. Looking at the big picture, a low management fee may be enticing, but knowing all the statistics and money that will take from revenue is essential. The property owner should always receive the maximum revenue- it is your home, after all!
Ready to learn more?
The myths continue and virtually all of them can be debunked. Want more insight? Kaiser Vacation Rentals conducted our own case study and the proof is in the revenue. To see how our property management fee and bottom-line revenue stack up, fill out the form below to receive our downloadable case study. Trust us, you're going to want to see it!
---
Related Topics
electric vehicle charging stations Gulf Shores Orange Beach Property Management United Way