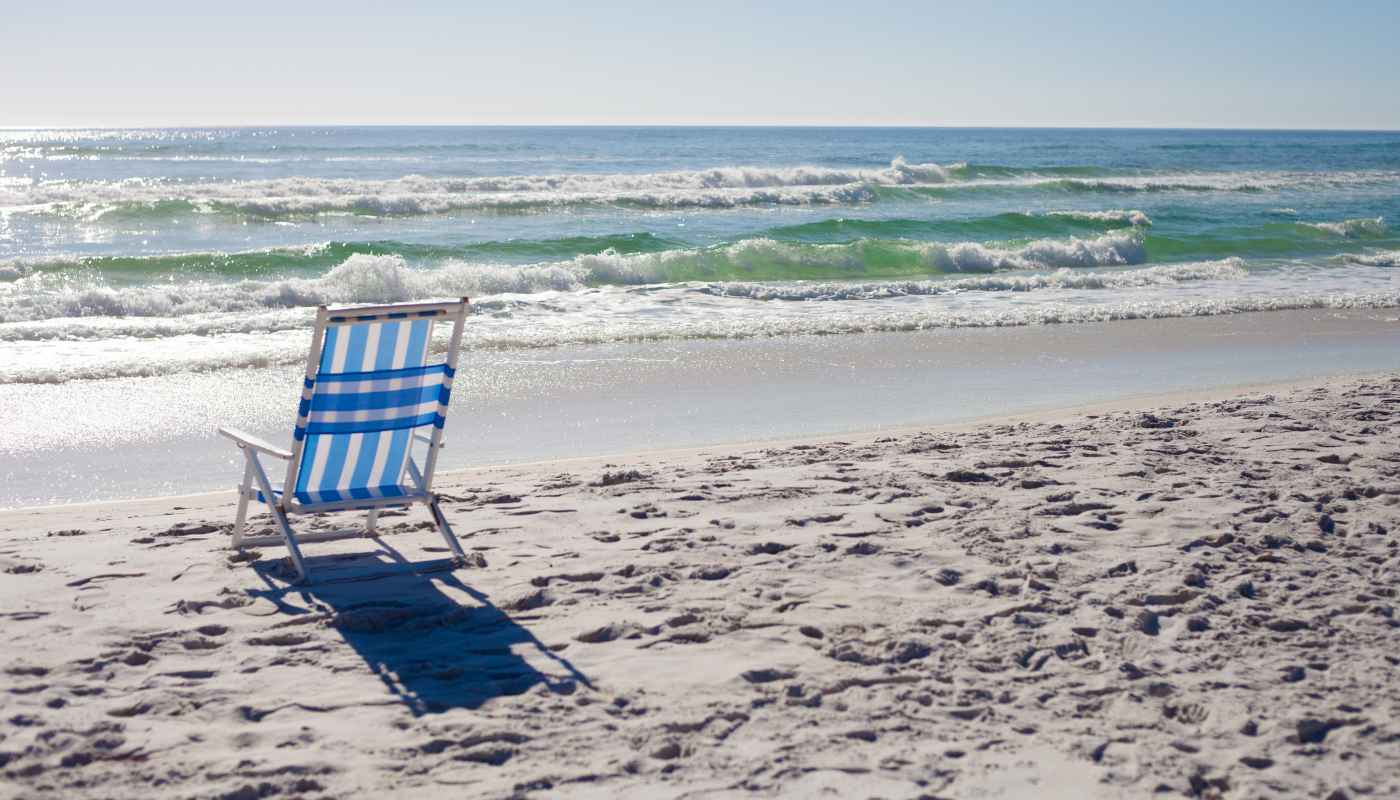 10 Concierge Services to Elevate Your Stay Along Alabama's Gulf Coast
June 23, 2021
Planning a trip to Alabama's Gulf Coast is an exciting time, no matter what you plan on doing during your stay. Maybe you prepare an itinerary before your departure, outlining daily activities and planning which events you'll attend. Perhaps you prefer to arrive, spend your days roaming the miles of sugar-sand beaches, and just letting the days take you where they may.
Regardless of how you vacation, we're here to make it as easy as possible with a few tips and suggestions to enhance your stay. As experienced hospitality professionals with over forty years in the community, our team has amassed a vast portfolio of local resources to assist with everything, from finding transportation to planning a wedding.
We've compiled a list of concierge services designed to elevate your visit to Gulf Shores and Orange Beach so you can spend your time here doing the things you love.
Concierge Services Along the Alabama Coast
1. Transportation
Getting around in unfamiliar territory can be challenging. Maybe you need a shuttle from the airport, a lift to a nearby festival or concert, or a limo for a special occasion. You definitely won't want to miss the many events, happenings, and activities in the area and need a way to get there. We've got the insider scoop to help you navigate wherever you need to go, whether that be by land, air, or sea.
Coastal Express Shuttles provides safe and reliable shuttles and taxi services to and from nearby airports, including Pensacola International, Jack Edwards, or the Mobile Regional Airport. For a fun way to get around town, rent a bike, scooter, or Slingshot at Coyote Beach Sports and explore the Alabama Coast at your leisure. Leave it to professional drivers at Luxury Limo to get you around in style in a limo or Suburban, accommodating parties up to eight.
Avoid terminal delays and concourse changes with a charter plane at Long Bay Aviation, focusing on trips less than 600 miles away with destinations all over the Southeast. The Mobile Bay Ferry is an inexpensive and fun way to cross Mobile Bay. The 40-minute traverse offers excellent views, will save hours of drive time, and help avoid fuel costs.
2. Grocery Delivery
Dining options in Gulf Shores and Orange Beach are plentiful, but after a day of fun in the sun, you may just want to stay in for a night. Stockd Concierge Services, currently servicing Orange Beach, offers everything from steak and ice cream to a varied selection of bait, including squid, shrimp, mullet, and more, all items delivered to your door in an insulated multi-purpose tote. Publix, a grocery chain operating throughout the Southeast, offers curbside pickup and delivery. Simply order and schedule the service online and pick up groceries and deli items at your leisure.
3. Beach Service
We know a trip to the Alabama Coast wouldn't be complete without some beach time, so beach chairs and umbrellas are must-haves, but don't take up valuable space in your vehicle if traveling by car. Grab all of your beach essentials, including beach chairs and umbrellas, kayaks and paddleboards, volleyball sets, and beach wheelchairs at Ike's Beach Service. Serving Gulf Shores, Orange Beach, and Fort Morgan, they'll set up chairs in designated locations and can even deliver to your condo or beach rental, depending on availability.
4. Baby and Play Equipment
Traveling with children can be stressful, and transporting bulky items vital to their enjoyment and comfort is challenging and cumbersome. Baby Beach Services can readily address all of your baby and toddler equipment needs, whether that be in your vacation rental, on the beach, or out and about exploring the area. Select from cribs, toddler beds, high chairs, strollers, and more, all delivered and picked up for your convenience. You'll particularly appreciate the beach wagons available for transporting necessities down to the beach. Trust us on this one.
5. Special Event Planning Services
Destination weddings are on the rise, and with its sandy shores and beautiful sunsets, Alabama's Gulf Coast is the perfect backdrop. Since many brides plan weddings from out of town, Paradise Beach Weddings pretty much thinks of everything, providing ordained ministers, beach wedding permits, reception packages at your rental property, and full-scale wedding services on the beach.
As vacations sometimes occur during holidays and other festive events, orchestrate your own celebration with a bit of help from Uptown Event Rentals, providing chairs, tables, linens, and dance floors sure to get the party underway. Pelican Pete Party Rentals is another resource for traditional party rental items, adding bounce house rentals, wet/dry slides, and inflatable obstacle courses into the mix.
6. Cakes and Pastries
Need a little icing on the cake for that special event? A Sweet Secret Bakery and Cafe, known for beautifully decorated cakes and cupcakes, offers up a host of sugary confections guaranteed to make the day memorable. Coastal Cakes and Confections prepares made-to-order cakes for any event with candies, pastries, cookies, and cupcakes designed according to your specs. A long-standing staple in the Gulf Shores community, A Specialty Bakery offers exceptional cakes for every occasion with custom cookies, cupcakes, and other sweet treats as beautiful as they are delicious.
7. Photography
What better way to commemorate your visit along the coast than with professional photos on the beach, a keepsake cherished long after your tan fades. Beach Shutter Photography specializes in relaxed family beach portraits, with recommended time frames of one hour before sunset or one hour after sunrise to catch the best light. Reference the Gulf Beach Photography website for tips and helpful suggestions when planning your special day, including what to wear during your beach photo session and suggested locations for the photoshoot, including beautiful Fort Morgan State Park, Perdido Pass, and Alabama Point.
8. Tours/Charters/Excursions
You'll find plenty of activities for the whole family in Gulf Shores and Orange Beach, so many, we thought we'd call out a few. Fins and Family Fishing specializes in family-friendly inshore and offshore fishing charters with experienced, licensed local Captains, ideal for anglers of all experience levels. Book a Segway tour at Coastal Segway Adventures and explore the Hugh S. Branyon Backcountry Trails, with bike, kayak, and paddleboard rentals also available. Enjoy aerial panoramic views of the Alabama Coast from Taking Off Hot Air Balloon Company, with a typical flight duration of about an hour and longer flights available during the fall and winter.
9. Catering/Personal Chefs
Maybe your visit includes attending a graduation ceremony, 50th wedding anniversary, or an equally important event. Why not celebrate with a catered meal, coordinated and prepared by a professional staff accommodating your individual needs? Whether you'd prefer dining with family under the stars or a large gathering out by the pool, Orange Beach Concierge Services will prepare delicious cuisine at your rental property, offering a luxury experience second to none. Katy's Catering services is another option, known for using farm-to-table ingredients and providing multiple course offerings you select, whether it be a romantic dinner for two, a small dinner party, or a large gathering.
10. Health and Beauty Treatments
What would a vacation be without a bit of pampering? After a day of sun and sea, treat yourself to some customized personal care. KM Hair Studios specializes in men's and women's cuts, facials, makeup, nails, and waxing, so you'll be sure you look your best when going out. Mission 25 Hair Salon offers up eyebrow tinting, blowouts, and styling for large parties to get the whole crew in tip-top shape. Grab a mani-pedi, massage, or customized treatment at Premier Day Spa and Salon, with a staff dedicated to pampering and attending to your every need. For something truly unique, Magnolia Float Spa offers a saltwater soak designed to induce relaxation, improve sleep, and reduce inflammation, with free floats available for children with autism.
Alabama Locals Can Help You Stay in the Know
When traveling to a new area, it can be challenging to know where to go to make your stay the absolute best, particularly when you're looking for an authentic local experience. Kaiser Vacation Rentals is here to help, offering local tips and insight on the who, what, where, and when along Alabama's Gulf Coast. Stay tuned for more helpful information!
---
Related Topics
electric vehicle charging stations Gulf Shores Orange Beach Property Management United Way