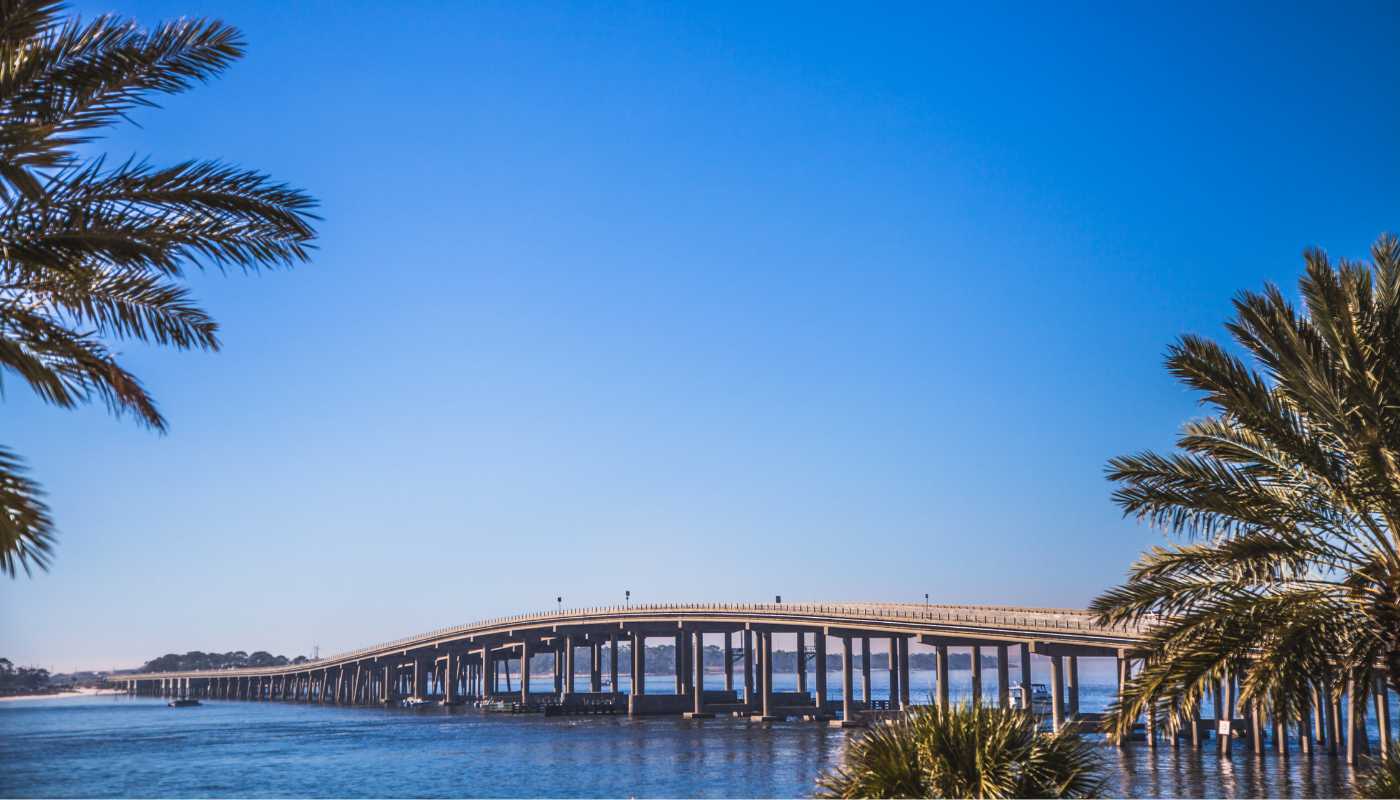 Explore Gulf Shores and Orange Beach Like a Local
July 13, 2021
We know how it is when traveling to a new area with little information to go on. You scour the internet, pour through reviews, and try to make the best decisions based on the information available. Cumbersome and time-consuming (and sometimes disappointing if the destination's high points don't live up to expectations), you're left wondering how to ensure you hit the highlights of the area.
If you're like us, you want an authentic experience, a taste of what it's like for those living in the community you enjoy visiting so much. Painted with history and character, those little gems off the beaten path are often revealed only through personal insight gleaned from area residents with a discerning eye.
We want your visit to Gulf Shores and Orange Beach to be the very best, so we're offering up an insider look at how locals spend their time along the beautiful Alabama Coast. After all, who knows it better than the people who grew up here?
Explore the Alabama Coast like a Native
Liquid Fuel to Start the Day
There's a lot to see and do along the Alabama Coast, and if you plan to spend the day exploring, we suggest beginning with a good cup of java. If you're getting a late start, swing by Beach Girl Coffee, a drive-thru serving up hot, cold, and blended coffee drinks made to order. Kids will love the fun and fruity blends, including mango, orange dream, and watermelon, and you'll appreciate the quick and friendly service. If you've got the time, Happy Pappy's Coffeehouse is one of our favorites. Specializing in coffee drinks, light breakfasts, and lunch fare, you can get a more substantial start to your day here. Grab a table outside, order a cold brew or cappuccino, and dive into the avocado toast or a scone while mapping out your day.
Get Your Tan On
Next stop, the beach! Although the Alabama shores extend for miles, some trendier areas have limited parking and tend to be a bit more crowded. Natives prefer something less inhabited and know a few spots worth mentioning.
Soak up the sun and roam the sandy shores along the 6,000 feet of beach at Alabama Point East. Public restrooms, outdoor showers, and picnic areas are lovely conveniences, with views of the Gulf of Mexico and Perdido Pass as the icing on the cake.
Another local treasure, Little Lagoon Pass Park, stretches for ten miles and is located on the north side of the Gulf of Mexico, separated by West Beach. An excellent spot if you have little ones in tow, the shallow waters go on forever, offering lots of opportunities for water play. Bring a net and buckets for your toddlers; they'll love capturing small sea creatures while the older kids will enjoy skimboarding. Public restrooms provide great changing stations, and outdoor showers make for quick cleanup.
Take on the Trails
We love the beach, but there's so much more to Gulf Shores and Orange Beach than the Gulf of Mexico. Loaded with pedestrian trails and bike paths, you can travel away the hours touring the terrain and, with so many options, pick a different route each day. Locals enjoy cruising the bike path along the main beach road on Highway 182, particularly West Beach Boulevard, for stunning views of Gulf Shores and Orange Beach. The trail passes by gorgeous homes, high-rise condos, and several restaurants along the way, making for a scenic and enjoyable ride.
Residents spend plenty of time on the Hugh S. Branyon Backcountry Trail in Gulf State Park. You'll find multiple entry points, plenty of parking, and lots of open spaces and play areas for the kids. Seven boardwalk trails, each varying in length from one to nearly three miles, wind through beautiful coastal regions and diverse ecosystems. Rent a bike or book a Segway tour within the park, or discover the trails on your own. Explore at your own pace, rest under the covered pavilions along the way, check out the butterfly garden, and keep an eye out for various reptiles in their natural habitat.
Be sure to start near Woodside Restaurant and work up a hearty appetite while you're out and about. Upon your return, recharge with a hearty breakfast or lunch and a craft beer, then head outside for some lawn games, like corn hole or ping pong. What's not to love?
Make a Splash on the Waterways
Prefer to spend the afternoon on the water? A popular destination for local boaters, Robinson Island is a favorite Orange Beach Island, lending itself to hours of exploration. Rent a jet ski or wave runner, search for dolphins, or spend the day checking out the island's bird nesting areas.
You'll find a host of activities at Perdido Pass, a popular site in the community connecting the Gulf of Mexico to Perdido Bay. Snorkel, dive, fish, or just watch the boats come in and out throughout the day from this idyllic location. If you'd prefer to slow down the pace just a bit, explore Lake Shelby on a paddleboard or kayak. Launch from various places, leisurely explore the 900 acres of calm waters, and traverse Gulf State Park in your own sweet time.
Dive into Coastal Cuisine
You're bound to have an appetite after a day in the sun and will need to replenish those lost stores of energy. With so many excellent restaurants in the area, even locals find it tough to narrow down their favorites, but we'll do our best.
You won't go wrong with Moe's for traditional southern barbecue offering up finger foods, loaded spuds, and a mix of barbecue platters. If a relaxed, open-air environment on the water is more your speed, The Gulf checks every box. Enjoy a refreshing cocktail, mahi-mahi tacos, and gorgeous views while watching the boats cruising in and out of Perdido Pass.
The Tin Top Restaurant & Oyster Bar is another favorite specializing in oysters, pasta, gumbo, and steak. Try fried green tomatoes for starters, shrimp and grits for dinner, followed by a healthy serving of bread pudding for a delightfully fulfilling southern meal. If you'd prefer an upscale dining experience, Big Fish Restaurant should fit the bill. Here you'll find an elegant atmosphere, the day's freshest catch, and a great wine selection. Mix in a varied menu of sushi, steaks, Asian-inspired cuisine, and vegetarian dishes, and you're bound to please everyone at the table.
Scout the Local Nightlife
Gulf Shores and Orange Beach boast a vibrant nightlife, so why not wrap up the day with a cocktail and a little dancing as the sun sinks into the horizon? Pleasure Island Tiki Bar overlooking Terry Cove in Orange Beach offers up specialty drinks, a great atmosphere, and local musicians who know how to get the party started. Sample the tuna dip and sip on an Alabama Point, a refreshing libation made from peach-flavored rum, mango, coconut, pineapple, and orange juice.
Island Time Daiquiris does more than just New Orleans style daiquiris in nine different flavors. Beer, wine, and liquor are other viable options, so select your favorite and catch a game on the flat screens located throughout. Pick a song on the jukebox, cue up your pool stick, and settle in for an evening at the Cove Bar and Grill, a fun spot with late-night snacks and live music on the weekends.
Karaoke, live DJs, spirits, and smokes keep the locals coming back to the Cohiba Dunes Cigar Bar. Grab a comfortable chair, sample a cigar and a bourbon, and let the sounds of local musicians treat you to an unforgettable evening along Alabama's Gulf Coast.
Let Locals Share Their Insight
With southern hospitality ingrained in our roots, it's in our nature to want to show you a good time and share with you this place we call home. We hope you enjoy your time here, whether in areas that get all the attention or those just under the radar.
---
Related Topics
electric vehicle charging stations Gulf Shores Orange Beach Property Management United Way