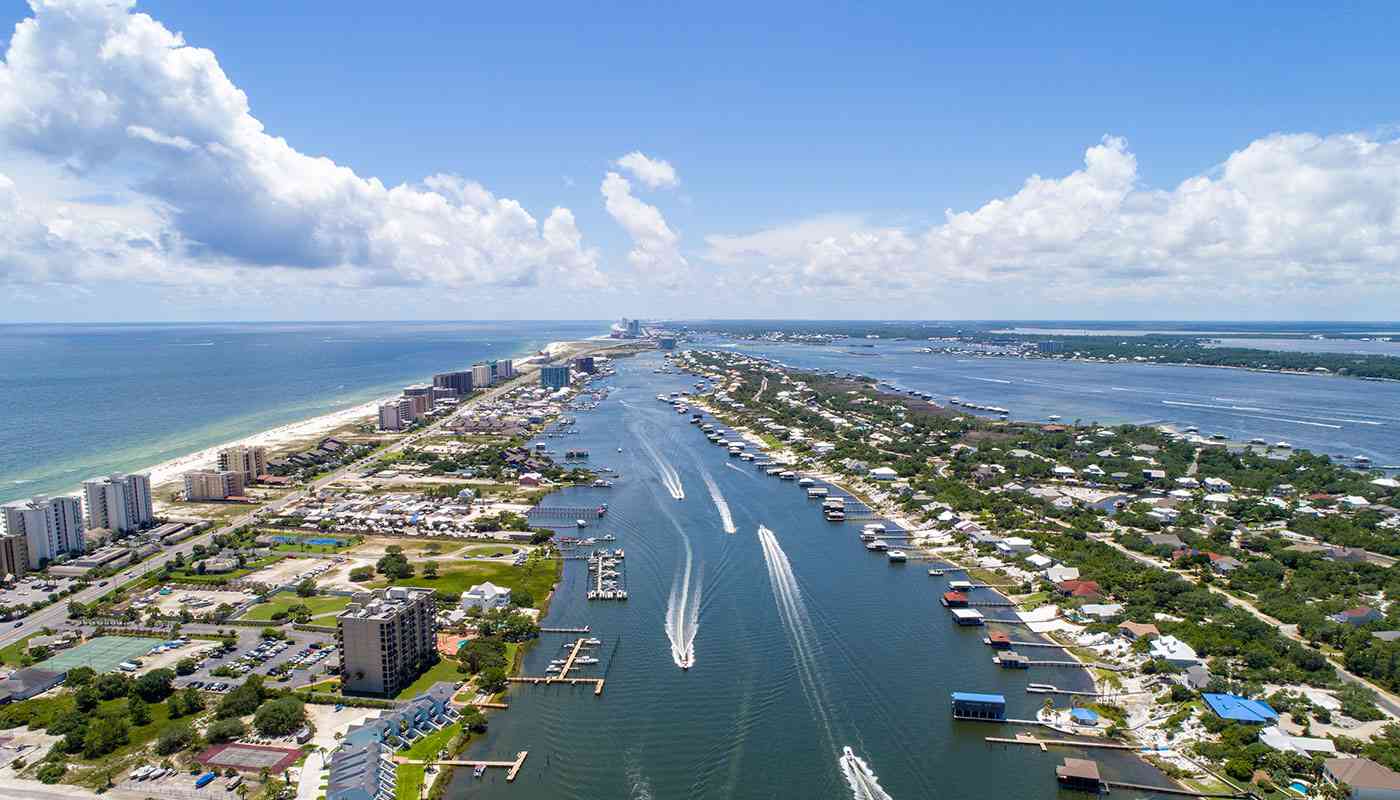 Vacation Rental Industry & Real Estate Market Update
August 16, 2021
For over 40 years, the Kaiser family has been bringing an unparalleled level of service to the vacation rental and real estate arena along Alabama's Gulf Coast. Family-owned and operated, brothers Glen and Leonard Kaiser embarked on their journey in 1980 and haven't looked back. Their collective backgrounds hold a critical place in the vacation rental industry, affording vital insight when considering the purchase of a vacation rental or turning to a professional property management company to care for your second home.
Leonard, Founding Partner of Kaiser Vacation Rentals, has been on a leadership trajectory in the real estate and property management industries since he can remember. Glen, Founding Partner, with a tenured career in property management, focuses on doing what is right for the guest, the owner, and the community. Together, they offer a wealth of knowledge in the home market, specifically along Alabama's Gulf Coast.
In 2021, we sat down with Glen and Leonard for a Gulf Shores and Orange Beach market update regarding vacation rental properties and important considerations prior to purchasing. Here's what they had to say.
How has the real estate market changed in Gulf Shores and Orange Beach over the last decade?
Leonard: As a tourism-based community and vacation destination, Gulf Shores and Orange Beach have always been dynamic real estate markets. For many years, we saw most of our business come from Alabama, surrounding states, and the I-65 corridor. Now, there are very few states we don't touch with vacation rentals or real estate sales. We see this significant shift in our consumer demographics as the silver lining to at least two major catalysts: Hurricane Ivan and the BP Oil spill. The national and international exposure from these disasters brought an unprecedented level of attention to our area and initiated a real estate economic boom.
How has the vacation rental industry changed in Gulf Shores and Orange Beach over the last decade?
Glen: In the last decade, we have seen larger, global publicly-traded companies entering the sphere, creating some disruption in the market both locally and nationally. These large companies have put a strain on relationships with owners and guests, which is the core of the business. That's why we are so excited to offer a personalized, local experience, something we haven't seen as much of as we'd like.
Additionally, guest expectations are at an all-time high, and we don't see that changing anytime soon. Guests are looking for the best possible rate with the easiest way to book. They're looking for convenient contact with whom they booked to include in-person contact if they so choose. They want all the conveniences of home in their vacation rental property, from bedding, kitchen accessories, and in-unit entertainment. More and more vacationers are also working while on vacation, so they need to conduct business efficiently from the rental property. High-speed broadband is expected much more than ever. It seems like an enormous feat, but we manage it quite seamlessly.
If someone is interested in buying a vacation rental in Gulf Shores or Orange Beach, what do they need to consider to ensure a successful vacation rental?
Leonard: Each potential vacation rental owner has a unique set of expectations for a rental property, and that's where we can help them as a professional management company. With experience in this market for over 40 years, we know the ins and outs for a successful rental property – location, amenities, sleeping occupancy, property maintenance, and (for condominiums), the health of the association.
Glen: The first decision you need to make is if you want to buy a home or a condominium. The recent storm season impacted condos much more than homes recently constructed with Gold Fortified specifications. It was the proof in the pudding showing the benefit of the Gold Fortified construction. This also means much less downtime for the property, making it available for vacation rentals earlier than those with more damage. It's also less costly in the long run for insurance coverages.
We are also seeing guests looking for the size of a 2-bedroom condo with the privacy of a home, so smaller homes are very popular. If you're looking to buy a smaller vacation home, make sure it still has access to similar amenities of a condominium, like pools, beach access, and gathering points. In some cases, homes in communities are an advantage for those amenities and gathering options for guests staying in groups. So communities with a variety of home sizes can be attractive to guests and provide benefits to the homeowners as far as demand by vacationers.
Do new developments have greater potential in the vacation rental industry?
Leonard: Consumers have access to more information than ever before when searching for a vacation rental. They appreciate new products in the market and that may be an initial advantage, however, we also see many of our customers who are loyal to a particular property for years. That's why we work so closely with our property owners to keep their vacation rentals fresh, updated, and in great condition.
Glen: I couldn't agree more. If you are purchasing in a new development, make sure it has the newest features out there. Newer conveniences that vacationers will be seeking are associated with electric vehicles. Vacationers who own EV cars want the conveniences of home with charging stations at their vacation home or community. The trend of EV ownership will be growing exponentially in the coming years. Vacation rental homeowners will need to ensure they offer charging stations for EV cars at their homes.
How has the pandemic affected the real estate and vacation rental industry, and are things normalizing?
Leonard: As people have had this opportunity to reevaluate, we've seen many choosing to relocate away from metropolitan areas to smaller communities like ours. With the increased options for working remotely, many are selecting coastal communities as their home base. As people have traveled here during the pandemic, many of them have fallen in love with the area and are purchasing permanent homes and second homes.
Glen: The demand for vacations has seen a rise due to the pandemic. People want an opportunity to get away and to be in a safe place. Vacation rentals can offer a complete home, thus providing that potential safe space for the traveler. That demand is driving the trend in sales too.
What does the real estate market look like in the next year? What about the next five years?
Leonard: Many factors come into play when you try and forecast real estate market projections, especially in an environmentally sensitive area like ours. Right now, the market is strong – the inventory is low, and demand continues to increase, and we anticipate this trend to continue.
How do you know your home is primed for the vacation rental industry?
Glen: I have a challenge for you. Try living a whole week in your vacation rental and see if you have a similar or better experience than living in your primary home. If not, your home isn't primed for the vacation rental industry. It's critical to provide clean linens replaced after every guest departure, cutting edge video, audio, and broadband options, well-stocked kitchens, and so much more, all while being completely accessible should the guest have any immediate needs. Luckily, we're here to help. Leave the worry to us. We've had over 40 years of training, after all.
Ready for a Property Management Refresh?
Contact Kaiser Vacation Rentals today for a custom proposal for your unique Orange Beach, Gulf Shores, or Fort Morgan vacation rental home.
---
Related Topics
electric vehicle charging stations Gulf Shores Orange Beach Property Management United Way