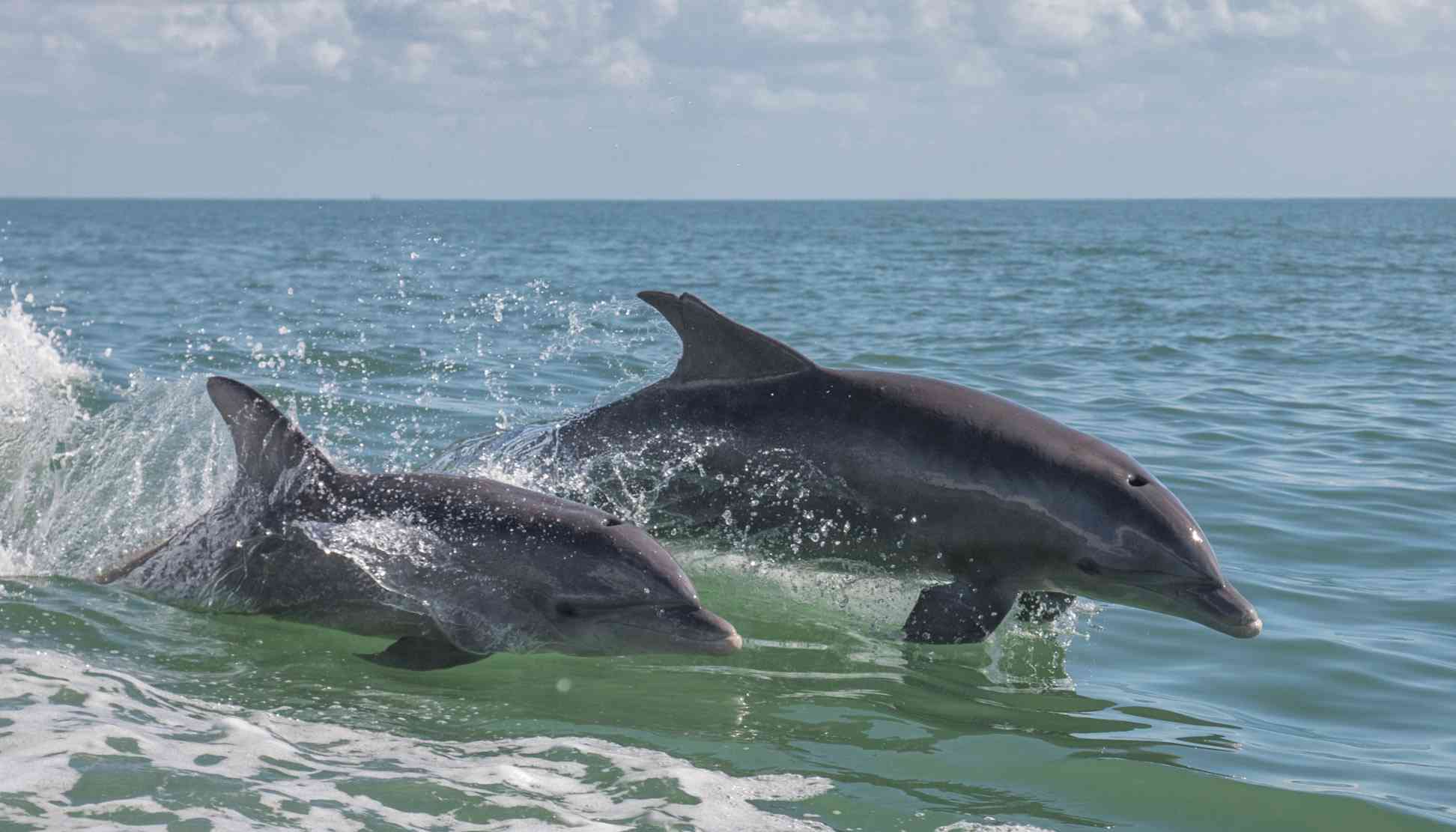 7 Ways to Explore the Beach (Other Than Sunbathing)
January 11, 2022
There's nothing quite like going on a beach vacation and relaxing with the sun shining down on the white sand and blue surf while you lay out and soak it all in. But, what is there to do when you've had your fill of slathering on your sunscreen and hanging out on your beach towel or swimming at the pool? The Gulf Shores and Orange Beach community is rich with activities for visitors of all ages, from sunset dolphin cruises to paddleboarding on the Gulf of Mexico. If you need inspiration, check out our top seven ways to explore the beach on Alabama's Coast that don't involve just laying back in a chair with your toes in the water and a drink in hand.
Take a Stroll
When you want to enjoy the great outdoors, but you also need to get your steps in, head to Backcountry Trail for more than seven different trails which make up more than 15 miles of coastal beauty. The trail is a collaborative effort between the City of Orange Beach, Gulf Shores, AL, the Gulf State Park, and the residents who live along the trail. It's open during daylight hours and pet-friendly as long as dogs stay on a leash at all times. You're sure to see plenty of local wildlife while you get your exercise in – and make sure to check out the free bike rentals when you visit!
Paddleboarding
Paddleboarding is one of the best ways to explore the local area while spending time on the water. BOTE offers a range of paddleboards, from the solid Breeze Classic Teak Paddle Board to the Breeze Aero inflatable. Newbies and veterans can use these boards to slice through the Gulf and surrounding waterways. If you're not ready to brave the wavy open seas, then there are plenty of calm waters in Orange Beach and Gulf Shores for your paddleboarding adventure.
Next time you're in town, we recommend checking out Little Lagoon. It's the perfect place for any paddleboarder who wants to enjoy the area's natural beauty. Little Lagoon is surrounded by Bon Secour National Wildlife Refuge and is home to many species of birds. It's a dream for wilderness explorers and avian enthusiasts alike. Don't forget to load up your KULA Cooler with BOTE Beer and raise a toast to being on vacay during your paddle.
Scuba Diving
Orange Beach has several reefs that are perfect for anyone who is scuba diving certified. Sparkman Reef and Allen Reef are two local reefs that are ideal for anyone who wants to experience the underwater oasis of Orange Beach. These reefs are part of the largest artificial reef program in the United States. If you're scuba diving certified but not quite sure where to go, head to the Down Under Dive Shop in Gulf Shores. The shop specializes in scuba charters and group diving trips.
No amenity is spared upon the Down Under charter boat. There are plenty of interesting sights to see, from exotic fish to sunken ships, all in a thriving underwater world. Our reefs are one piece of a vital ecosystem that exists along the Gulf Coast. Do your part to support its continued health and safety by supporting programs such as the Alabama Gulf Coast Reef and Restoration Foundation.
Fishing Trips
There's nothing quite like a dinner of fresh-caught Gulf to table seafood. That's why a chartered fishing trip is a fantastic way to experience the beach during your next trip to Gulf Shores or Orange Beach. Many local charters offer private experiences for you and your family or friends, whether you're interested in fishing inshore or trying your luck miles offshore to reel in a monster fish. We recommend reaching out to Captain Ralph aboard Fishin' Dixie for all your inshore and back-bay fishing needs.
Also, check out Zeke's Marina in Orange Beach, with more than 30 boats offering offshore experiences, private charters, shared expense, and of course, the party boat, Zeke's Lady! Any angler is sure to feel the excitement of hooking the catch of the day out in the open water. Once you've had your fill of excitement out on the water, head back to your well-appointed vacation rental to grill, fry, sauté, or bake the freshest seafood the Gulf has to offer. It's an experience and meal; you aren't soon to forget.
Parasailing
From the depths of the Gulf of Mexico to the clear blue skies, there's more than one way to experience the beauty of the Gulf Shores and Orange Beach community. Parasailing is an exhilarating way to take in the bird's eye view of your favorite coastline. Strap in for the ride of a lifetime over the clear depths of the water below. Don't be scared when you're hoisted high above your typical beach spot, and be prepared for a refreshing dip as you return to the parasailing boat. Ike's Beach Service and Perdido Beach Service both offer parasailing along white-sand shores. There's nothing quite like having the wind whip through your hair as you take in the breathtaking view of Gulf Shores or Orange Beach from above.
Dolphin Cruises
Did someone say dolphins? Don't take the chance of missing your favorite sea creatures during your next beach vacation. Dolphins love to play in the wake of local boats taking vacationers out on dolphin cruises. Adults and children alike will be mesmerized by the jovial animals swimming alongside the boat. Get an even better view on a Glass Bottom Dolphin Tour with Dolphins Down Under. This tour gives you a fantastic view of the water below, catching a glimpse of dolphins and other marine wildlife from below as well as all around you. Even better, catch a brilliant Orange Beach sunset from the water aboard the glass bottom boat during a sunset dolphin cruise. It's sure to be a favorite family activity.
Sailing Excursions
If you're looking to enjoy a slower pace out on the water, then look no further than a sailing excursion. You can choose between a full day trip relaxing and enjoying the sun and salty air or pack a romantic picnic to enjoy during a sunset sail. It's a unique experience for first-time visitors to the Gulf Shores and Orange Beach community or those who have been back year after year. Take the opportunity to sail the Gulf of Mexico or the back bays and embrace the area's serenity. Our top pick for all your sailing fun is Sail Wild Hearts. They not only offer relaxing, private sunset cruises, but dolphin tours and snorkel adventure experiences.
We know fun in the sun and hanging out on the sand is a priority of any beach vacation. When you're looking for something new and exciting to do, be sure to reference this list and our Off the Beach Activities in Gulf Shores and Orange Beach blog post. It's sure to elevate your next trip to the Gulf Shores and Orange Beach community and will give you and your loved ones a lifetime worth of memories.
---
Related Topics
electric vehicle charging stations Gulf Shores Orange Beach Property Management United Way