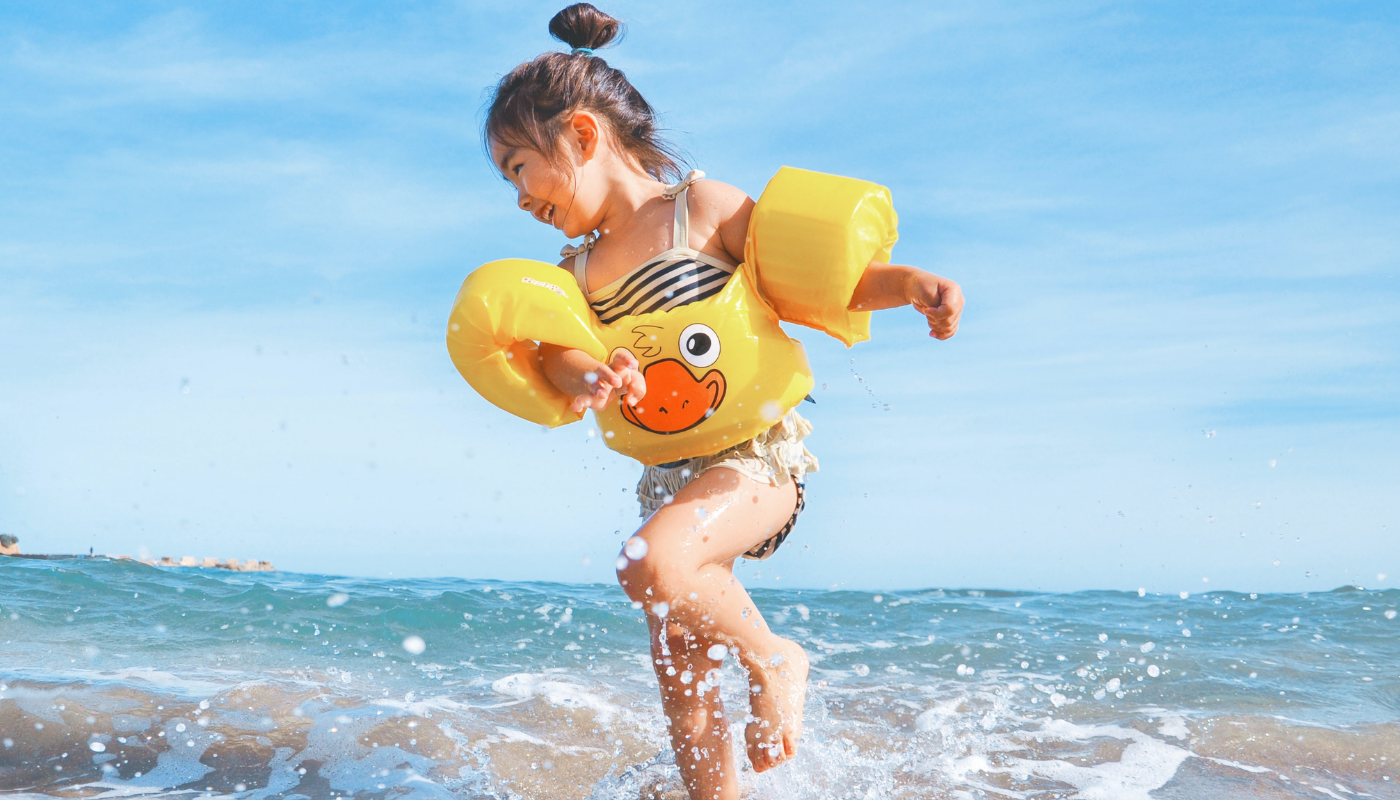 The Best Spring Break Destination for Families
March 11, 2022
If you're looking for a family-friendly beach destination this spring break, why not consider the Alabama Gulf Coast? With warm temperatures, plenty of fun activities for all ages, and multiple public beach access points, the welcoming communities of Gulf Shores and Orange Beach offer easy, breezy spring break fun for everyone. Plus, it's just as easy to get here within a few short hours from cities across the Southeast.
Rest assured, you won't find the rowdy crowds that sometimes accompany other beach destinations this time of year. With an annual alcohol ban during spring break on all Gulf Shores beaches and a "zero tolerance" policy for alcohol, drug, and DUI offenses in both cities, increased beach patrols discourage underage drinking, promoting a safe, family-friendly environment.
Read on and discover why Gulf Shores and Orange Beach are the best family-friendly spring break destinations.
Top 5 Family-Friendly Spring Break Activities in Gulf Shores
Gulf Shores is an excellent family-friendly spring break vacation hub filled with lively amusement parks and tons of attractions sure to accommodate your adventurous pursuits and satisfy the kid in all of us!
Waterville USA
If a 20-acre amusement park packed with activities for the whole family sounds like your idea of fun, Waterville USA should check all the boxes. If you're coming for spring break, know that the amusement park area is open, however, the water park does not start operating till May on select days. Go-karts, kiddie rides, and 36 holes of miniature golf are just some of the attractions. Grab mementos at the gift shop and refuel at the Surf Side Grill for a fun-filled day you won't soon forget.
Alabama Gulf Coast Zoo
With over 300 animals to see, the whole family will appreciate the engaging and educational experiences at the Alabama Gulf Coast Zoo. The 25-acre park features over 100 different animal species, including lions, tigers, monkeys, and more, while interactive experiences provide photo opportunities in a safe, supervised environment. Learn about lizards, iguanas, and snakes in the reptile house, while the littles interact with sheep, deer, and other animals in the petting zoo!
Gulf State Park
With 28 miles of paved trails, two miles of beaches, and a fishing pier that extends over 1,500 feet into the Gulf of Mexico, you'll find plenty to see and do at Gulf State Park. Hike and bike along well-maintained paths, swim and paddle through Lake Shelby, and explore the butterfly garden at your own pace. With a playground, dog park, picnic tables, and a restaurant serving delicious Southern cuisine, you'll want to make a day of it. Segway, bike, and kayak rentals are an excellent way to tour the area, and if you find yourself looking for more, the Bon Secur National Wildlife Refuge is just a few minutes up the road.
The Track
Go-kart tracks, a thrill zone, and an arcade with over 50 games make The Track a favorite for visitors, many returning annually to engage in some family-friendly competition. Ride solo or with a buddy on go-karts designed for speed while ascending three and a half stories in a race to the finish, then cool off on blaster boats equipped with water canons. A carousel, kiddie go-karts, and beach buggies await in Kids Country, an area designed specifically for the littles in your group, ensuring an enjoyable time to be had by all.
XIT Escape Room
Challenge your skills at the XIT Escape Room, with themed adventure games requiring teams to solve puzzles using problem-solving techniques, the process of elimination, and whatever else you might have up your sleeve. With four challenging themed rooms, you and your family can work together to discover clues and decipher codes in the allotted 60-minute time frame. Be sure to check the website for deals and coupons before booking your adventure online.
Top 5 Family-Friendly Spring Break Activities in Orange Beach
Known for being a little quieter, more laid back, and just as much family-friendly fun, Orange Beach offers plenty of opportunities to relax, get in touch with nature, and take in lots of engaging activities during your spring break getaway.
The Wharf
There's no limit to the experiences you can have at The Wharf, a shopping, dining, and entertainment district boasting one of the tallest Ferris wheels in the Southeast. With tons of restaurants and shops, a 10,000-seat amphitheater featuring live performances, and a SPECTRA laser light experience, you're bound to find something for everyone in the family. Catch the latest releases at the AMC theatre and immerse yourself in single and multiplayer interactive games at the arcade, surprisingly appealing to all ages.
Hugh S. Branyon Backcountry Trail
A visit to Orange Beach wouldn't be complete without a trip to the Hugh S. Branyon Backcountry Trail. With over 15 miles of paved and enhanced paths suitable for all skill levels, hikers, bikers, and joggers can explore over seven trails meandering through Gulf State Park and linking Gulf Shores and Orange Beach. Take in pristine views of lakes and wetlands surrounded by native oaks and palmettos on your journey. If you're lucky, you might catch a glimpse of local animals in their natural habitat, including deer, otters, eagles, and osprey!
Beachside Mini Golf
We can't think of a better way to involve everyone in the family than an outing at Beachside Mini Golf. This 18-hole course offers a fun way to experience the beautiful spring weather while the super friendly staff and beach-themed course only enhance the experience. Mine for fossils, shells, and gemstones while there for a unique souvenir, then swing by the Ruby Slipper Cafe for some Southern hospitality and delicious bites.
Sandcastle University
For an experience that will have you the life of the party at all future beach engagements, check out Sandcastle University. Instructors provide tools and demonstrations for building fantastic sandcastles, guiding everyone along the way with tips and recommendations. Enjoy a different kind of beach day and create memories to last a lifetime, commemorating the day with a group photo of your sandy creations.
Fat Daddy's Arcade
With over 80 classic arcade games, Fat Daddy's Arcade is another way to spend an afternoon away from the beach. Adults, teenagers, and toddlers can all try their hand at various action-packed games, from electronic claw games to arcade games like The Walking Dead and Jurassic Park. Purchase point cards online before you go, play to win tickets, then redeem them for prizes. Refuel with pizza and ice cream, then get back at it!
Family-Friendly Spring Break Accommodations
With a wide selection of beautifully appointed homes perfectly suited to families of all sizes, you'll find Kaiser Vacation Rentals has the ideal property for your spring break vacation. Spacious floorplans, eat-in kitchens, bunk rooms, and more, book today for the best selection of family-friendly vacation rentals along the Alabama Coast!
Vacation Email Sign up
---
Related Topics
electric vehicle charging stations Gulf Shores Orange Beach Property Management United Way