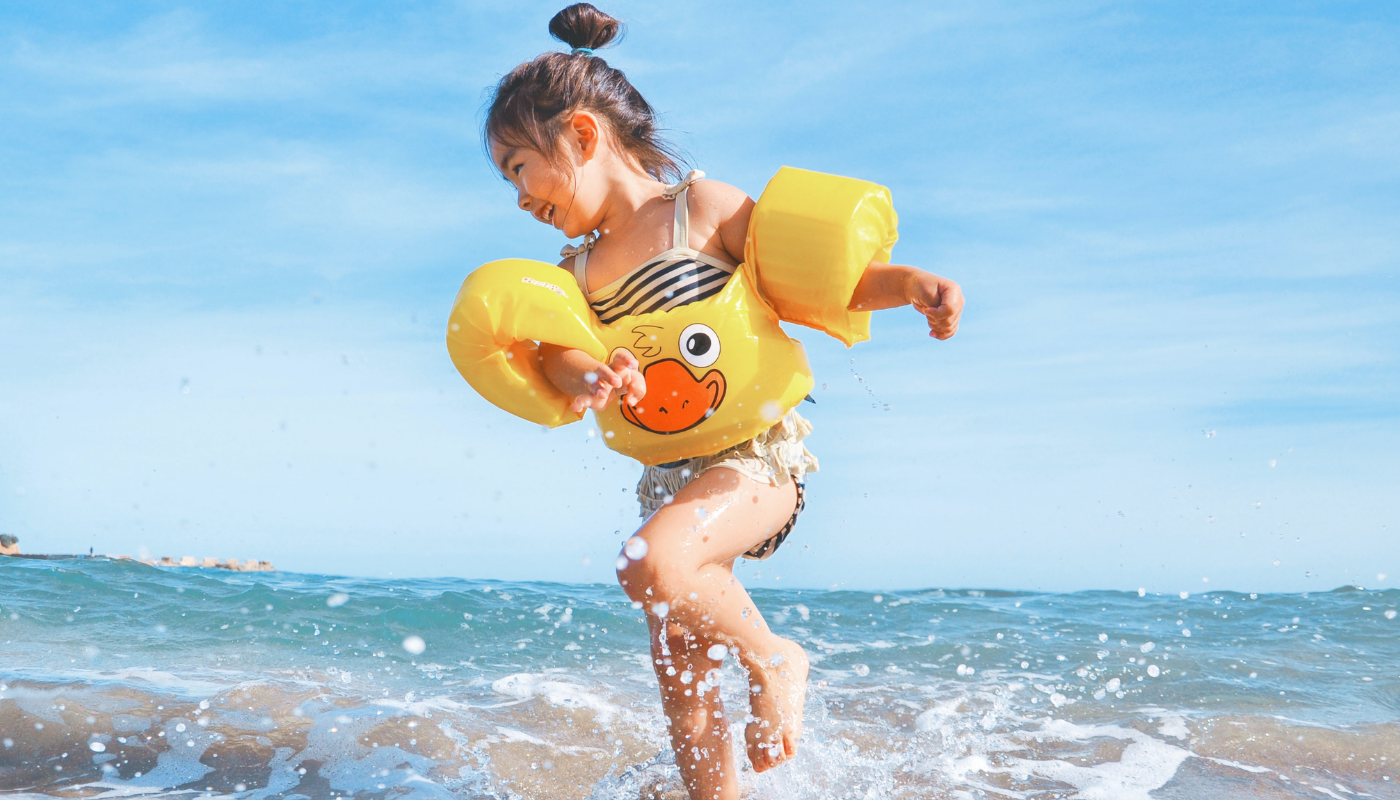 The Best Spring Break Destination for Families
March 11, 2022
When considering the best spring break destination for families, look no further than the Alabama Gulf Coast! With miles of shoreline, plenty of outdoor activities, and fabulous restaurants, we're confident you'll find something to bring joy to every family member. Plus, increasing longer daylight hours throughout March and April will give you more time to enjoy them!
Read on to discover why family spring break on the Alabama Gulf Coast is always the best choice! We even have a few recommendations to elevate your stay while here, promising an easy breezy vacation and unlimited springtime exploration.
The Beach
With over a dozen public beaches in Orange Beach and Gulf Shores, beach access alone is a key reason our slice of paradise is a top location for spring break for families. Whether your interests lie in shelling, swimming, sunning, or strolling, we've got a beach for that. And while each beach is unique, all guarantee a fun day for toddlers, tweens, and teens. When making your selection, consider what you'll do while there and what might make your stay more enjoyable. Bathrooms and outdoor showers might be helpful if you have small children in tow, as would a beach with calm waters. Familiarize yourself with the beach flag system to quickly recognize changes in weather, water, or marine life conditions, and read our tips on how to pack for a full beach day to make the most of your trip.
Snorkeling
Although boating, paddleboarding, and kayaking are popular activities, don't miss the incredible sites below our beautiful coastline. The shallow areas near shore and underwater habitats found offshore offer a whole new world many overlook. A great spring break family activity, snorkeling is another way to discover our coastal waters and an excellent activity for all ages with no experience necessary. Pick up snorkels and masks at a local beach shop, a disposable underwater camera to preserve precious memories, and head to the beach to explore the diverse marine life. Our Gulf waters are warmest between May and October, but a cool dip in early spring is a lovely reprieve from the warm afternoon sun. We recommend using a dive flag while paddling around to alert boaters of your presence and ensure a safe outing.
Fishing
You might be surprised how quickly children take to what, for many, is a favorite pastime. With over 50 miles of coastline, you'll find plenty of places to fish along the Alabama Coast during spring break and year round. It's a great way to introduce the kids to something new, and who knows? Maybe they'll become lifelong anglers. Whether fishing inshore, near shore, or offshore, many species are prevalent in the spring, including bluefish, flounder, mackerel, and sailfish. Dozens of fishing charters are available, offering licensed professionals with local insight. Not only do they provide rods, reels, and bait, but they'll also offer insider tips and suggestions to help you make the most of your time on the water. If you're fishing the Intracoastal Waterway and back bays, a saltwater fishing license is required, so read up on the requirements before heading out.
Attractions
We realize you might want to hit the beach every day, but we'd hate for you to miss out on all the fun elsewhere! Having options to explore on rainy days (and sunburned days) makes all the difference when planning spring break activities for your family.
Although the water park in Waterville USA doesn't open until late May, the amusement park is primed each spring for guests and promises loads of fun. Let the kids burn off some energy racing go-karts, playing mini golf, or jumping at the trampoline park. Hop over to The Track or Adventure Island and hit the bumper boats, go-karts, and kiddie rides, or take your pick from dozens of games at Fat Daddy's Arcade. Purchase game cards online before you go, make an afternoon of it, and redeem points for prizes.
More than a national historic landmark, Fort Morgan offers a glimpse back in time and an opportunity for the kids to see a historical fort built in the early 1800s. Swing by the museum store afterward for collectibles then hit The Wharf for delicious food, incredible shopping, and tons of fun. Hit the rides and indoor water park at OWA or tackle one of the 28 paved trails at The Hugh S. Branyon Backcountry Trail. Whether embarking on a Segway tour, a dolphin cruise, or a jet ski excursion, there's always something fun to do on the Alabama Coast!
Dining
It's easy to work up an appetite while exploring our local communities, and spring is the perfect time for eating outside. Gulf Shores and Orange Beach are renowned for delicious restaurants, many overlooking our beautiful waterways. Menus may vary, but authentic Southern cuisine and freshly prepared seafood are everywhere and worthy of a try. Even better, you'd be hard pressed to find a restaurant that isn't family friendly during your spring break in Gulf Shores and Orange Beach!
Enjoy the gentle breezes, gorgeous views, and an ice-cold beer while the kids tackle the ropes course at Lulu's. Order fried green tomatoes, smoked tuna dip, and fried blue crab claws for the table, and let the kids try something new! The views at The Gulf are unmatched, while Tacky Jack's delivers both a casual environment and an irresistible menu. Start with the fried pickles or crawfish tails, then move on to a po'boy, crab cake dinner, or seafood platter. Wash it all down with a Bushwhacker, a frozen, creamy adult beverage well known in these parts.
Plan Your Family Spring Break on the Alabama Coast
Planning your trip, preparing an agenda, and organizing all the details for your spring break family vacation takes time, but it's well worth it. When you finally land along the Alabama Coast, the last thing you want to deal with is more preparations, and you shouldn't have to. Having a few locals on hand to make reservations, organize special events, or stock your vacation home before arrival can make all the difference. Fortunately, you'll find a vast network of concierge services specializing in everything from scheduling transportation and beach photo sessions to organizing catering and spa appointments. It's just a small part of the hospitality you'll find here in the South, all designed to elevate your stay and bring you back time and again.
With so much to see and do, you'll want to get a jump start on booking your family spring break accommodations. Look no further than Kaiser Vacation Rentals for the best selection of family-friendly spring break vacation homes along the Alabama Coast!
Vacation Email Sign up
---
Related Topics
electric vehicle charging stations Gulf Shores Orange Beach Property Management United Way