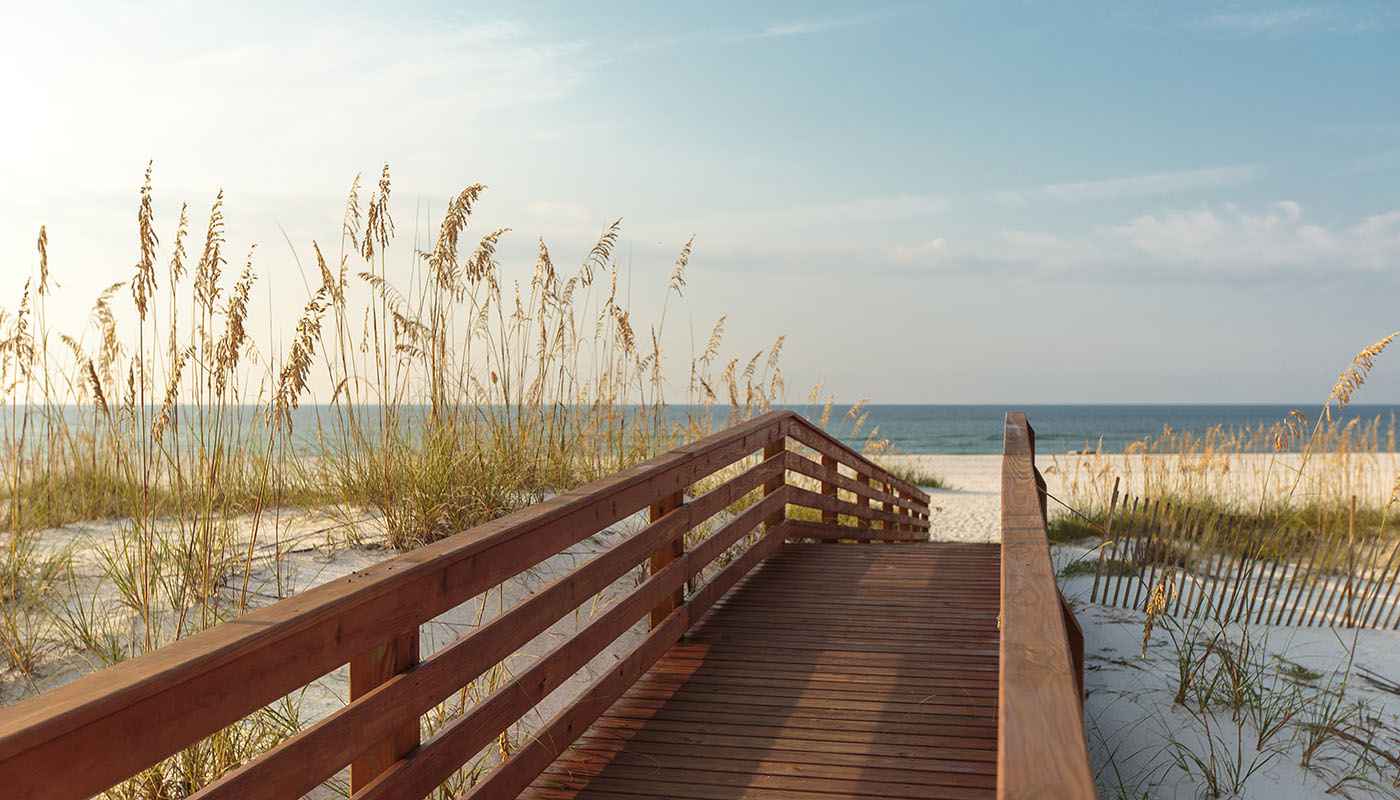 Kaiser Vacation Rentals – A Look Back at 2021
January 3, 2022
2021 was an eventful year, in more ways than one. In particular, the Kaiser family joined together to open the doors of Kaiser Vacation Rentals, a luxury vacation home rental company along Alabama's Gulf Coast.
Having formed a legacy known for providing unparalleled local and professional service in the vacation rental, property management, and real estate space since 1980, the Kaiser name set sail with this new venture, hand-selecting the finest hospitality professionals to be by their side.
While Kaiser Vacation Rentals started operating in March 2021, they've already surpassed key milestones in the property management arena. They credit their successes to the accumulative expertise of their staff, tenure in the industry, and commitment to bettering the community.
Here is a look back at Kaiser Vacation Rentals for 2021.
2021 Milestones
Luxury Home Growth
Kaiser Vacation Rentals' strategic growth plan is in the luxury home space. Wanting to provide a high-end product that aligns with their 5-star service has always been the goal. So it was with great excitement that Kaiser Vacation Rentals secured their first luxury home within the first month of operating.
Since then, the company has signed 29 top-notch homes and cottages (and counting) spanning Gulf Shores and Orange Beach. Their commitment to staying true to a deliberate strategy is proving to work, as many of these homes are brand new beachfront construction, ensuring current decor and style in optimal locations.
With many property management companies, both local and online, to choose from, Kaiser Vacation Rentals is humbled by the trust their owners have in them. While most owners have been a familiar and friendly face the Kaiser team has had the pleasure of servicing in the past, the Kaiser legacy has also attracted new owners seeking a traditional, local property management company with a breadth of experience.
Team Expansion
Kaiser Vacation Rentals is proud to have some of the best in the business by their side during their first year in business. Founded by brothers Leonard and Glen Kaiser, Kaiser Vacation Rentals also brought in Marcy Kichler, Chief Operating Officer, and Tabitha Williams, Director of Business Development & Property Management, to form a dream team of hospitality professionals. The team's experience spans from luxury hotels to working in every operational role of a property management company, and then some.
As the Kaiser Vacation Rentals home portfolio grew, so did their staff. By the end of 2021, they have added four employees, including a new Operations Manager dedicated to the day-to-day operations of their vacation homes and the guests that visit them.
Community Involvement
Every Kaiser Vacation Rentals team member has an extreme fondness for the Alabama Gulf Coast. Most of the employees were born and raised in the area, where others vacationed here as kids and now have the opportunity to live among the beaches where they created their best memories. Regardless of affiliation, giving back to the community is one of Kaiser Vacation Rentals' pillars of integrity.
Family Promise
In April 2021, Kaiser Vacation Rentals volunteered at Family Promise, an organization that offers temporary shelter for homeless or displaced families. Over the course of the day, the Kaiser team cleaned, sanitized, and prepped an entire home for a young family that was moving in later that day.
United Way
In 2021, the Kaiser Vacation Rentals team participated in the United Way of Baldwin County's Day of Caring. This initiative is designed to foster local volunteerism specifically, and the Kaiser team did just that, planting a flower garden at local Foley Elementary. It was a day full of hard work and camaraderie, and seeing the result was a reward in itself. Even then, the team received a warm and thoughtful letter from the Principle, furthering their appreciation and adoration for their community.
American Heart Association's Heart Walk
The team was back at it in late November, participating in the American Heart Association's Heart Walk, raising money and awareness for heart disease and stroke. Kaiser Vacation Rentals is excited to continue putting its best foot forward when it comes to giving back, so be on the lookout for upcoming community involvement.
In the News
On November 11, Kaiser Vacation Rentals announced the first EV (Electric Vehicle) equipped residential/vacation community on the Gulf Coast, Ocean Edge. These EV charger stations offer owners and guests the convenience and peace of mind of charging electric vehicles at their vacation homes instead of leaving the property to seek out a station.
"This is the first of its kind on the Gulf Coast, and we are truly excited to be able to offer this cutting-edge service to the homeowners and the vacation rental guests," said Glen Kaiser.
This day, Kaiser Vacation Rentals was presented with a proclamation designating November 11, 2021, as Kaiser Vacation Rentals Day. Shortly after this announcement, the City of Foley announced the launch of community charging stations, and the Governor proclaimed it as a state-wide initiative.
Onward to 2022
At the close of 2021, Kaiser Vacation Rentals reflects on its accomplishments but knows there's still work to be done. Looking forward to 2022, continued growth in luxury homes along Gulf Shores and Orange Beach remains at the forefront of their minds. To do this, Kaiser Vacation Rentals will develop local strategic partnerships to continue supporting the community and strengthening its presence in the area. Specifically, Kaiser Vacation Rentals will be partnering with Gulf Shores & Orange Beach Tourism to help drive the Sports and Events programs.
In 2022, Kaiser Vacation Rentals expects to see the completion of several new construction homes on their program, which means many of these homes will be taking their maiden voyage to welcome first-time guests for an exclusive opportunity. Additionally, the team will continue to leverage their cutting-edge guest and owner service features in home automation, as well as EV charging stations.
As always, they are committed to continuing the Kaiser legacy known for transparency, integrity, and unparalleled service. They strive to do this each day, with each interaction, no matter the task. 2021 was a building year, and Kaiser Vacation Rentals expects 2022 will be a groundbreaking year for guest satisfaction thanks to the foundation laid.
Learn more about what the professional management team at Kaiser Vacation Rentals can do for your luxury rental property.
---
Related Topics
electric vehicle charging stations Gulf Shores Orange Beach Property Management United Way