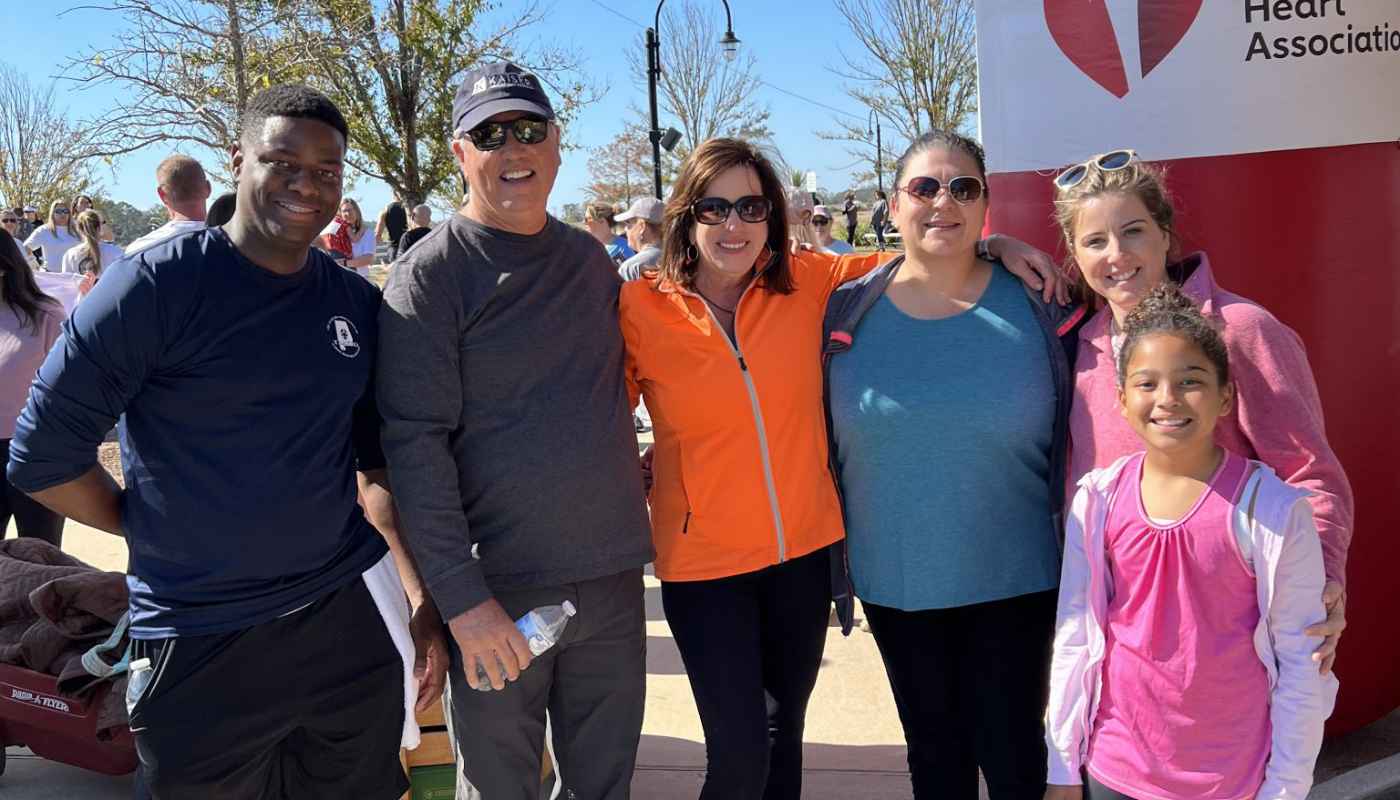 Give Back This Holiday Season
December 3, 2021
As the holidays approach, a season of gratitude and reflection begins. Each year we are thankful for all that the Orange Beach and Gulf Shores community provides, from phenomenal sunsets to a lifetime of vacation memories. Here at Kaiser Vacation Rentals, we show our gratitude by giving back to the community that has given us so much. Whether it's participating in the annual American Heart Association Heart Walk, doing our part to preserve the natural beauty of our beaches, joining in on the United Way of Baldwin County's Day of Caring, there are so many ways for residents and visitors alike to give back this holiday season.
Participate in the American Heart Association's Heart Walk
On November 20, 2021, our team was fortunate to participate in the annual American Heart Association's Heart Walk. The Heart Walk is a yearly fundraising event that benefits research to beat the No. 1 and No. 5 most frequent killers in the United States – heart disease and stroke. Walking with our community was an amazing opportunity to support our residents and a national organization that makes a tremendous difference in the lives of so many people in need. If you happened to miss the event, mark your calendar for next year, or donate to the cause.
Donate a Gift to the Ecumenical Ministries, Inc.
The holidays are a time for giving and lending a hand to those in need. There are so many organizations in the Orange Beach and Gulf Shores community that are deserving of such support this season. One organization is the Ecumenical Ministries, Inc. This organization is one of the largest in the area for Christmas gift donation disbursement. The Christmas Sharing program is a community outreach program that benefits local families who need help purchasing gifts for children from infancy to 13 years old. Applications are typically due mid-November for families in need, and those who would like to support the program can contact Ecumenical Ministries, Inc. at SBoffice@baldwinemi.org.
Sponsor a Child Through Fostering Together Gulf Coast
Fostering Together Gulf Coast is another organization that benefits our local community. Each year they offer community members the chance to sponsor a child for Christmas. Fostering Together Gulf Coast is still looking for sponsors for eight children this holiday season. Opportunities to volunteer, foster, or donate are available on the Fostering Together website.
Attend the Pleasure Island Junior Woman's Club Holiday Event
The Pleasure Island Junior Woman's Club is a local organization that brings together women in philanthropy benefiting children in the area. Some of their annual events include a canned food drive and Bunny Hop. This December, they have a Wine & Whiskey Event, including a clothing drive, silent auction, and corporate sponsorships.
Support the Christian Service Center through their Christmas Spirit program
The Christian Service Center offers year-round support with a food bank, emergency aid, Meals on Wheels, and birthday programs. During the holidays, the CSC provides a "Christmas Spirit" program, spreading holiday cheer as well as supplying those in need with a bundle of gifts to share with those they love.
Give Back and Leave No Trace
Another great way residents and visitors alike can give back to the Orange Beach and Gulf Shores Community during this season of gratitude is in the upkeep of our pristine beaches. Help the community and environment and "Leave No Trace" during your next beach vacation. This means picking up all your beach gear and trash, respecting the local wildlife by filling any holes dug, and using sustainable materials.
We are grateful for the visitors who help keep the area thriving, our fellow community members who help sustain the beautiful beach towns we call home, and the opportunity to help those who need it most. We hope you'll consider giving back this holiday season.
---
Related Topics
electric vehicle charging stations Gulf Shores Orange Beach Property Management United Way