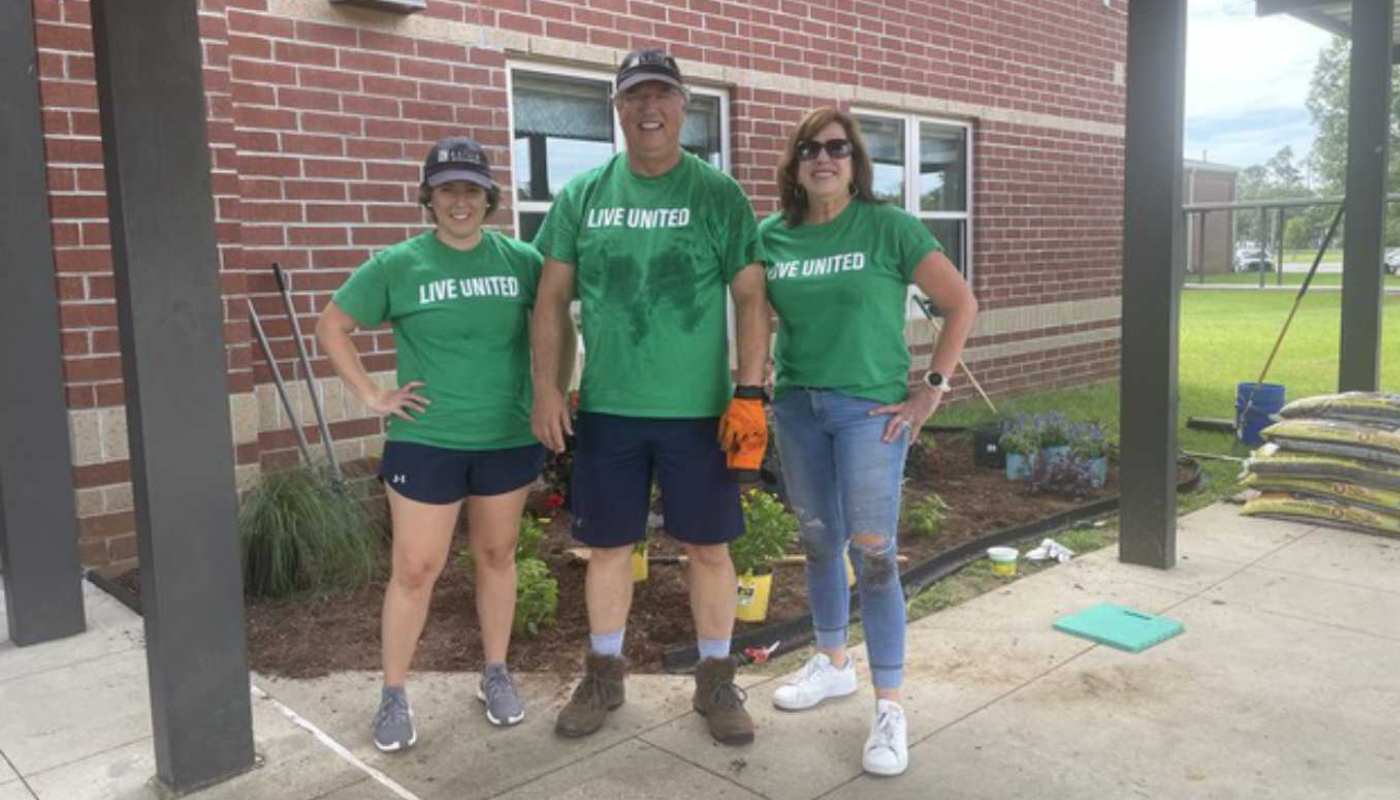 An Update on United Way Day of Caring
November 19, 2021
Kaiser Vacation Rentals isn't just in the business of vacations, we're in the business of community. In April of this year, we were lucky enough to participate in United Way of Baldwin County's Day of Caring. Just as a reminder, the Day of Caring is a United Way initiative designed to promote local volunteerism, support nonprofit human service organizations, and demonstrate the power of a generous community uplifting one another. As a part of our commitment to the Orange Beach and Gulf Shores community, we helped plant a garden at Foley Elementary. It was a great honor to get out and give back to our community, and we couldn't have been happier to do it. Principal Michelle Moore was kind enough to update us on the garden we planted in the letter below:
"As this summer has flown by, the flowerbeds you created at Foley Elementary's south door have thrived. The flowers and plants have just been lovely! I'm happy at last to be thanking the three of you for so kindly volunteering your green thumbs on United Way's Day of Caring 2021. The care you put into preparing the ground, putting in the border, placing the variety of seedlings, and mulching the finished beds really shows. Teachers' mornings have been brightened by that pop of color and nature as they head indoors to work, and while it's a subtle thing, students really do respond so positively when they see that their school matters to the wider community."
Foley Elementary holds a special place in the heart of several of our team members at Kaiser Vacation Rentals. Founding Partner, Glen Kaiser's daughter formerly taught at Foley Elementary and was even the teacher for one of our Business Development and Property Management Members Tabitha Williams' two daughters, who were both enrolled at the school. Kaiser Vacation Rentals is proud to be a locally owned and operated business serving the Orange Beach and Gulf Shores community over the past 40 years. As a business that has had the opportunity to grow with the area, we understand the importance of maintaining a beautiful place for our residents to live and visitors to enjoy.
Principal Moore continued her letter to say, "So please know my staff and I are most grateful for the time and effort you shared to help Foley Elementary be "dressed and ready" for a new school year. We hope Kaiser Vacation Rentals enjoyed a successful summer that's carried over into fall (the best season to enjoy the beach!). We count ourselves blessed to have such outstanding community partners as you all."
Without amazing community members such as the ones at Foley Elementary and those who volunteered with all the organizations Baldwin County United Way supports, the Gulf Coast area would not be thriving the way it is today. We are so glad that everyone at Foley Elementary has been able to enjoy the flowerbeds this year, and we can't wait to participate in future community building activities with all of you.
---
Related Topics
electric vehicle charging stations Gulf Shores Orange Beach Property Management United Way