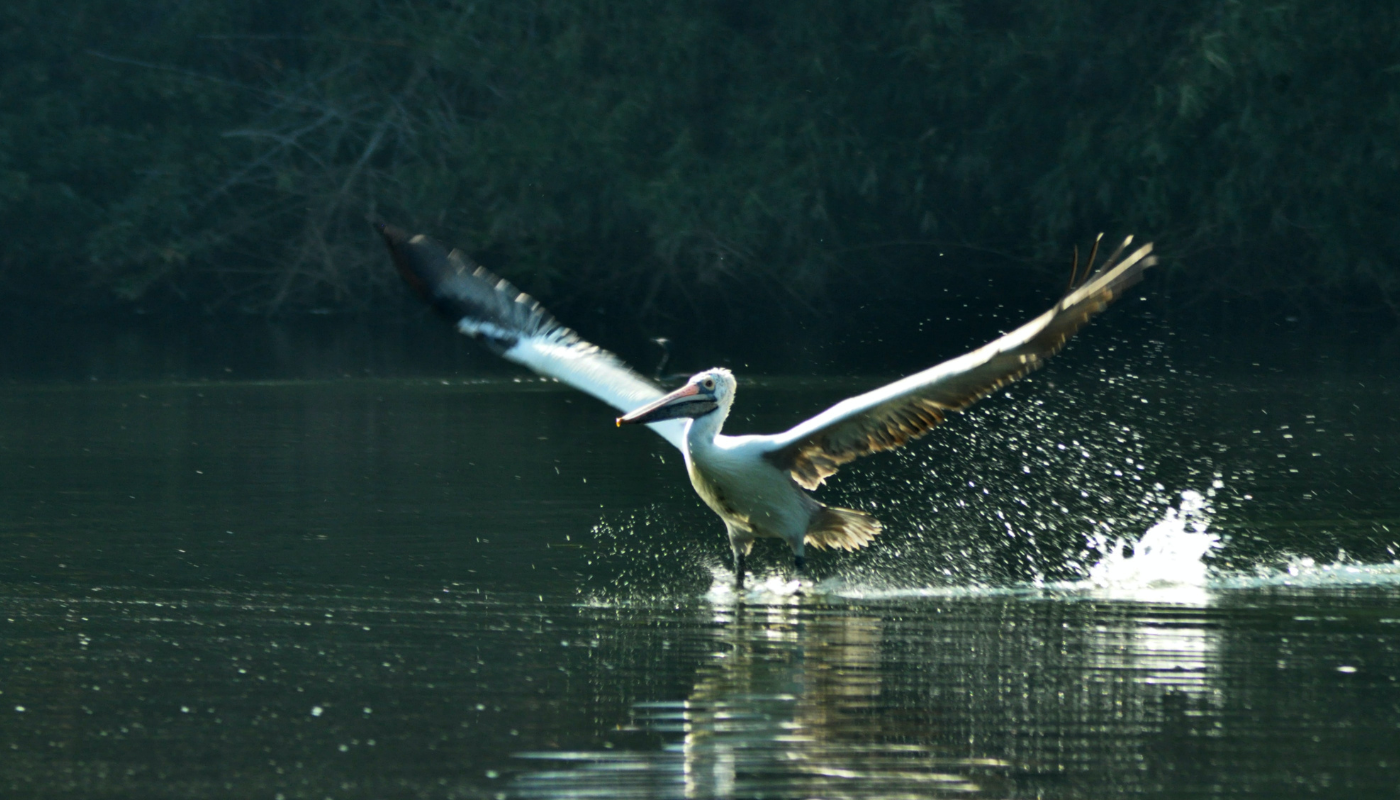 Day Trip – 6 Things to Do on Dauphin Island
September 5, 2022
Spanning only 15 miles long from east to west, Dauphin Island packs beauty and adventure into a compact landscape. Miles of pristine white sand beaches line the coast offering incredible natural scenery in this quaint Southern town. However, it is the charming downtown filled with cafes and restaurants serving locally harvested seafood and cocktails that add true character to the island. Resting directly off the southernmost point of Alabama between Biloxi, Mississippi, and Mobile, Alabama, Dauphin Island is the perfect day trip whether you're looking for a relaxing beach day or an exciting wilderness adventure.
Called the "Sunset Capital Of Alabama", it is no surprise that an itinerary should always be planned around watching the sun sink into the coastline at the end of your day. But there is plenty more to keep patrons entertained when visiting. Parks, bird sanctuaries, and beaches will fill your day with beauty and relaxation. Visitors come back season after season to enjoy this unique slice of paradise, so we've put together the ideal day trip guide that you will want to keep on file all year round.
Audubon Bird Sanctuary
One of the most unique facts about Dauphin Island is that the entire island has been designated as a bird sanctuary. The island's east end is home to Audubon Bird Sanctuary, and the annual bird migrations attract visitors from all over to observe the beauty of nature. This breathtaking piece of land spans 164 acres and is filled with paths for exploring and watching seabirds and ghost crabs in their natural habitat. The sanctuary was established in 1961 and is maintained by The Dauphin Island Park And Beach Board. Bring a pair of binoculars and a camera because you will want to observe every detail of beauty in this unique environment.
Aquarium at Dauphin Island Sea Lab
If you are looking for an educational experience, look no further than Dauphin Island Sealab, located at the island's east end. Founded in 1971, this facility is the state of Alabama's Marine Science & Research Education center and provides studies to undergraduate and graduate students. The facility contains a public aquarium that showcases exciting exhibits and displays featuring plants and animals found in the swamps of the Delta. The children will be starry-eyed as they observe the unique wildlife and even get to touch cownose rays! Not to mention, there is a gift shop with a wide selection of offerings for the perfect souvenir to remember your visit. Watch the local habitat come to life before your eyes when you visit this one-of-a-kind facility at Dauphin Island Sealab.
Indian Shell Mound Park
Time flies while exploring Indian Shell Park, particularly when diving into the incredible history of this land. Located on the islands north shore, the park dates back to the Mississippian Period (AD 1100-1550), when Native Americans used shell mounds as tools for fishing and roasting oysters. The land is filled with artifacts from this period. It was named to the National Register Of Historic Places in 1973, giving an incredible glimpse into the antiquity of these preserved grounds. In addition to the history, the natural beauty of Indian Shell Mound Park will captivate you with moss-draped live oaks and vines covering the jungle-like trails and pathways. Diverse plant species can be found here, many of which were likely transported here by Indian groups hundreds of years ago. Take your time while exploring this unique glimpse into the history of Dauphin Island because you won't want to miss a single detail.
Fort Gaines
Continuing on a historical tour of the island, we recommend visiting Fort Gaines, a structure with a unique Civil War history dating back approximately two centuries ago. Built between 1821 and 1859 by the U.S. Army, the Fort invites visitors on a self-guided tour that takes approximately an hour and outlines the historical significance of the land and structure. Go at your own pace as you observe the artifacts, and don't forget to visit the gift shop on your way out. There is a fee to enter the Fort, but you can walk the perimeter free of cost, so regardless of your budget, this site is worth a visit.
Sea Fishing Charters
For the more active and adventurous visitors, there is no shortage of sea fishing charters on Dauphin Island. Whether you are looking to stay close to shore and catch redfish or venture out 100 miles offshore in search of Blue Marlin, you can find some of the best fishing guides in the region. If you are interested in a long-term fishing trip, join Captain Mike's Deep Sea Fishing crew for a 2 ½ day excursion which they have been hosting for decades. Loyal patrons return year after year to explore the water with Mike's team, and you will want to do the same. Bring your polarized sunglasses and plenty of sunscreen because you don't want to miss a single tug on your fishing line!
West End Beach
A trip to Dauphin Island wouldn't be complete without time spent in the sand admiring the beauty of the coastal waters, and West End Beach is the perfect location to end your day. Located on the island's western tip, the brilliant Alabama sunsets are highlighted as the sinking sun reflects off the glistening ocean waves each night. You'll have everything you need for the ideal evening as there are chair rental and food vendors in addition to air-conditioned bathrooms. If you're strategic enough to plan ahead, there is an hour-and-a-half-long "Summer Concert" hosted on the beach one Sunday every month, which is fun for the whole family. Pack your camera for the annual Christmas card photo because the exquisite sunset backdrop will be one to remember for years to come.
Vacation Email Sign Up
---
Related Topics
electric vehicle charging stations Gulf Shores Orange Beach Property Management United Way