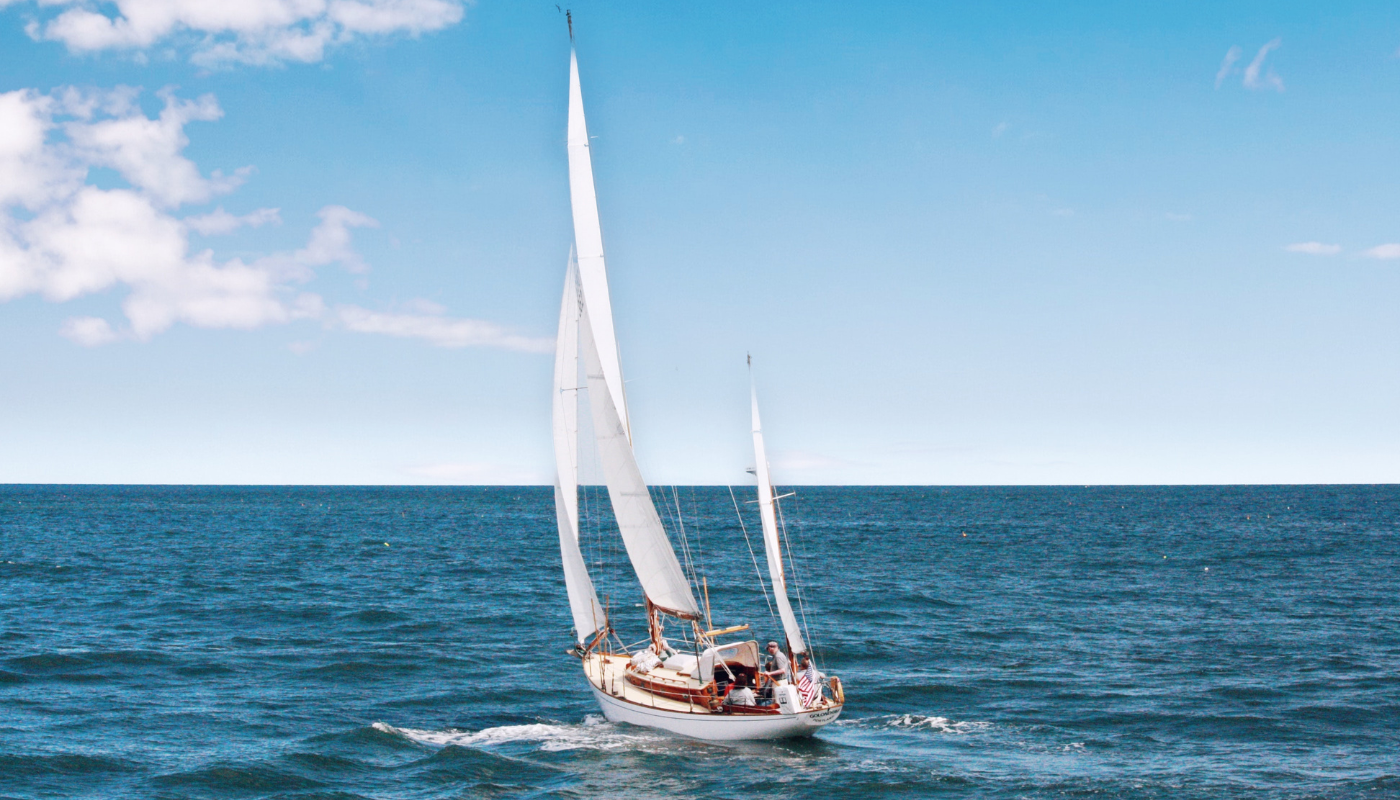 Luxury Experiences for an Unforgettable Orange Beach and Gulf Shores Vacation
August 8, 2022
If you're planning a trip to the Alabama Coast, you'll want to spend time at the beach, maybe do a little shopping, and enjoy delicious coastal cuisine. First-time visitors will delight in the gorgeous scenery and family-friendly activities, while repeat guests continue to find new things to discover. But what if you want to take it up a notch and truly elevate your stay?
We'd suggest you start with luxury accommodations (like a private beach home), sprinkle in some simple indulgences, and wrap it up with transformative experiences that don't have to break the bank. Read on for a few tips to turn an average vacation into a luxury experience well beyond the ordinary.
Luxury Accommodations
It all starts with exceptional accommodations, and you'll find no shortage of luxury beach homes with Kaiser Vacation Rentals. Near shopping, dining, attractions, and (of course) the beach, our gorgeous vacation homes come fully loaded with plush furnishings, expansive kitchens, spacious bedrooms, and unique amenities. From private pools to EV charging stations and anything in between, you'll find everything you need and more to ensure the perfect coastal getaway!
Personalized Culinary Experiences
Although you'll find dozens of fabulous restaurants nearby, why not treat yourself and let dinner come to you? Enjoy comfort food and gourmet cuisine without waiting in line at Orange Beach Concierge. Chef David Pan and his team will prepare a culinary delight ranging from a four-course private dining experience to a multi-course tasting menu. If you're celebrating a milestone or special occasion and have a larger party (up to 28), book their private space for a customized feast with the added option of wine pairings. Need more room? They'll happily accommodate up to 100 at The Wharf, complete with a large reception area, tables and chairs, and experienced caterers and servers dedicated to making your event memorable.
Celebrate a special occasion, a festive event, or just another gorgeous day on the Alabama Coast with a customized picnic. Southern Charm Picnic Company is happy to come to the beach, the bay, or your vacation rental and prepare a beautifully curated picnic complete with a catered charcuterie board and all the fixings. Choose from a romantic picnic on the beach, a fun cruise, or a backyard movie night at your vacation rental!
Private Fishing and Sailing Charters
Novices and anglers alike love Alabama fishing. With lakes, rivers, bayous, and, of course, the Gulf of Mexico in our backyard, there's no end to the fun you can have on the water. But why should you do the work? Charters with Orange Beach Marina come fully loaded with bait, tackle, a fishing license, and anything else you might need for a successful day on the water. Plus, you'll receive professional guidance and helpful tips, including rules and regulations, current catch allowances, and maybe even a few new casting techniques. Excursions are as varied as the catch, with nearshore trolling trips for Spanish and King Mackeral, offshore trolling for Wahoo and Dolphin, and bottom fishing for Snapper and Grouper.
If a relaxing sail is more your speed, maybe a cruise on a luxurious yacht will fit the bill. Sunset Sailing offers year-round private and shared expense sailing charters, the perfect way to take in our gorgeous sunsets. Select from a private romantic charter, a 2-hour getaway sail, a 4-hour adventure sail, or an all-day sailing fun package and drift away on a coastal adventure.
Guided Paddleboard and Kayak Tours
It's easy to see why paddleboarding is the fastest-growing sport around. Fun for the whole family, it's easy to do, and a great way to soak in the beautiful surroundings. Take a tour of Little Lagoon and Bon Secour National Wildlife Refuge with Pure Aloha Adventures. Tours run an hour and a half, all ages and skill levels are welcome, and they provide the essentials, including paddleboards, paddles, and life jackets. You can also book a private yoga class for your whole group or join a paddle party, then throw in a digital photo package to share with your friends on social media!
Guided kayak tours are also available, with instruction and coaching provided during the one-hour excursion. Even if you're a newbie, you'll find it easy to do and a great way to explore the stunning waterways. Your group can mix and match paddleboards and kayaks during the outing so that everyone can enjoy the day at their own pace.
Helicopter and Plane Excursions
If you're looking for an exhilarating way to see the sights, why not try from above? Book a 20, 40, or 60-minute flight over the Emerald Coast in a gyroplane, an aircraft that lifts off using a spinning motor. You'll even get an opportunity to fly the plane yourself with guidance from an experienced flight instructor. Take flight on a helicopter tour with Hang Ten Helicopters while professional pilots and the crew ensure the safety of your trip over the gorgeous Alabama coastline. Select from a romance, sunset, Civil War tour, or embark on the Lost Key Adventure or the Flora-Bama Flyby.
Lose yourself amid panoramic views with Aeropro and their FAA-certified pilots. Soar in a private plane over local landmarks like Bird Island, Wolf Bay, Lake Shelby, and Fort Morgan on 30, 45, and 60-minute flights. They also offer a Discovery Flight, an introductory flight with a trained and qualified instructor to gauge whether being a pilot might be something you'd like to pursue.
Spa Experiences and More
Nothing says luxury like a day at the spa, and Serenity at the Beach is ready to pamper you in more ways than one. Try a new cut and style, some deep conditioning, and a few highlights for a brand new look, or go for the ultimate in relaxation. We're talking a deep tissue massage, an hour-long facial, and a foot treatment guaranteeing sublime tranquility. Share the experience with a significant other and book a couples massage, facial, or package that includes a little bit of everything and a whole lot of luxury.
And for those who don't want to worry about anything, give Gulf Coast Rental Company a call. A full-service concierge service offering everything from beach picnics and family photo shoots to grocery pickup and excursion planning, they can pretty much guarantee an over-the-top vacation second to none!
Vacation Email Sign Up
---
Related Topics
electric vehicle charging stations Gulf Shores Orange Beach Property Management United Way