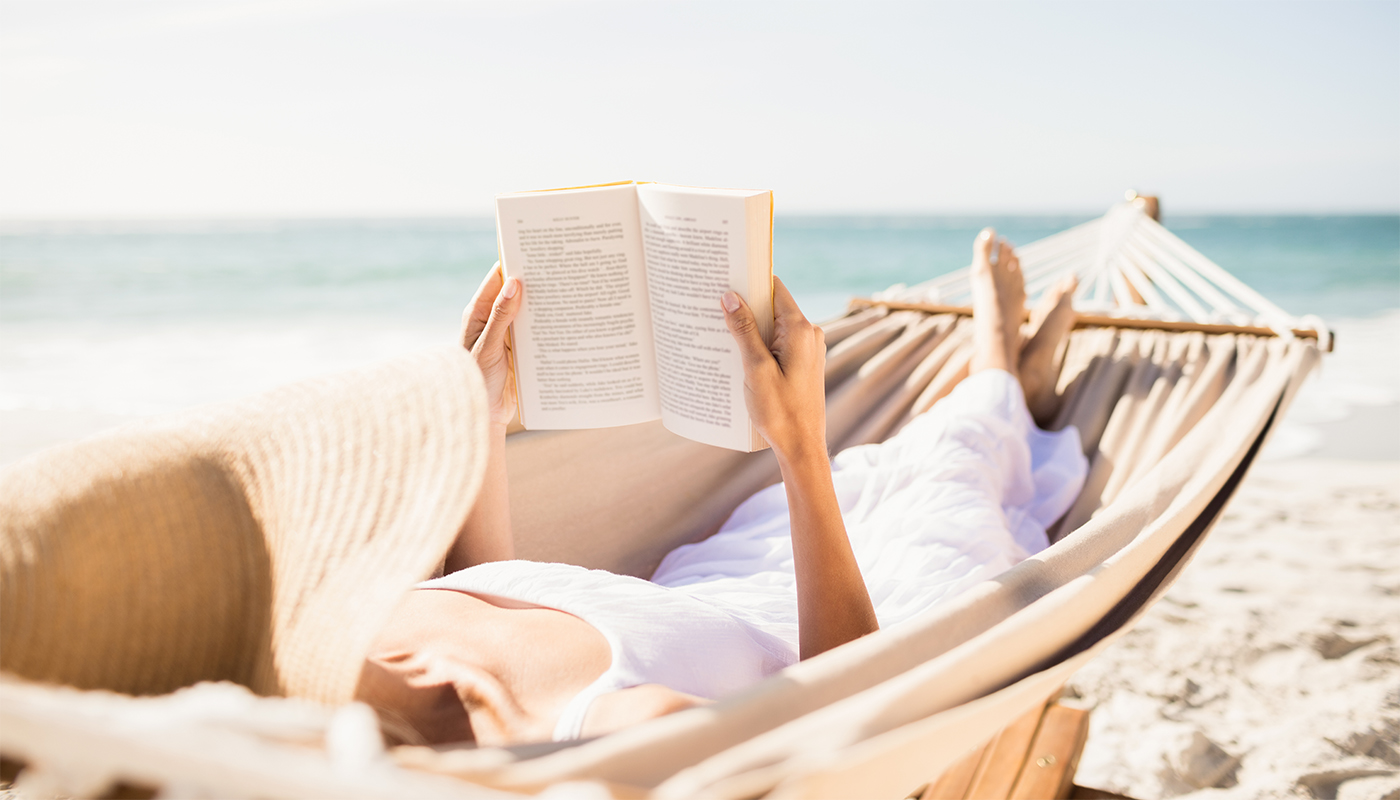 Beach Reads for Summer 2022
August 4, 2022
With summer in full swing, there's no better way to capitalize on the gorgeous weather than a day at the beach. Our pick would be the Alabama Coast, with miles of sugar sand beaches and beautiful emerald waters. The conditions are just right for lounging in the shade, taking in the breeze, and curling up with a good book. After all, the kids will be entertained for hours playing in the surf and building sand castles, so it's a great time to indulge with the perfect summer read. Lucky for you, we've curated a list, so grab your shades, settle in, and take your pick!
The Must-Read Easy Reads
If tackling a few good books is your idea of accomplishment, we totally get you. Summer might not be the best time to get sucked into an ambitious novel anyway. Uncomplicated page-turners with a bit of drama, a splash of excitement, and a few surprises along the way are the perfect mix to keep you engaged while working on that tan. Here are a few worth considering:
Where the Crawdads Sing, by Delia Owens – a coming of age story following an orphaned girl surviving in the Southern marshlands who eventually becomes the prime suspect in a local murder. Filled with rich, complex characters, this poignant, moving, and suspenseful novel promises a bombshell ending.
The Lost Summers of Newport, by Beatriz Williams, Lauren Willig, and Karen White – three engrossing storylines spanning centuries make for compelling reading and total escapism. Set amid summer mansions in Rhode Island, overarching themes touch on money and family secrets, eventually revealing unsavory truths.
On Gin Lane by Brooke Lea Foster – set in Long Island in the 1950s, an engaged couple anticipates private time away in Southampton. Tragedy strikes early on, altering visions of the perfect summer in this memorable novel that leaves you longing for more.
For the Romance Fanatic
Maybe you'd prefer to get lost in a love story about a beautiful heroine and the dashing hero that whisks her away into the happily ever after. With the perfect balance of love, courtship, drama, and triumph, romance novels have a way of sweeping us off our feet on a journey that almost always promises a happy ending. If romance is your thing, give these a try:
The Siren of Sussex, by Mimi Mathews – set in Victorian London, this historical romance tells an imaginative story that follows an accomplished horsewoman and a tailor she commissions to make her riding habit. Through class and racial barriers, romance prevails in this seemingly impossible relationship.
Reminders of Him, by Colleen Hoover – with her prison sentence served, a woman hopes to reunite with her daughter only to find that she is alone in her quest. Only one person is willing to help, and their connection quickly intensifies. Get ready for an emotional rollercoaster filled with forgiveness, grief, hope, and healing.
The Unhoneymooners, by Christina Lauren – when an entire wedding party falls ill from food poisoning, someone should take advantage of the free honeymoon in Hawaii. The only two unaffected embark on an unexpected journey in this fun rom-com that will have you laughing out loud.
For the Mystery Junkie
If you're captivated by suspense, intrigue, and the element of surprise, you just might be a mystery junkie. Whether you prefer moody novels with haunting themes, dangerous spy novels, or psychological thrillers, we've got a few page-turners that will have you on the edge of your seat:
The House Across the Lake, by Riley Sager – an actress escaping a deluge of bad press discovers there's more to her glamorous neighbors than meets the eye. Be prepared for plot twists, suspense, and a cast of interesting characters in this psychological thriller.
The Last Housewife, by Ashley Winstead – a gripping novel about a former cult member who travels back into the sect to avenge the death of the friend she left behind. Disturbing and terrifying, follow her journey as she struggles not to get sucked back in.
The Last Thing He Told Me, by Laura Dave – a fast-paced, suspenseful story about a father who mysteriously comes up missing. The search for him results in plot twists and turns that touch on family relationships and personal sacrifices.
For the Short Story Lover
There's a lot to love about short stories. Given their brevity, they seem exempt from complex storylines. They're also concise, written with meticulous precision, and when done well, pack tons of emotion in just a few words. We think sometimes less is more, but you be the judge:
Stories of Your Life, by Ted Chiang – when aliens arrive on earth with speculative intentions, a renowned linguist attempts to understand their language, making a profound scientific discovery along the way. Catch its film adaptation, Arrival, afterward and see how it compares.
The Angel of Rome, by Jess Walter – comprised of eleven inventive short stories and a novella; each tale paints a vivid picture with subjects as diverse as the characters that creep in. Stories range from funny to poignant to thought-provoking and touch on every emotion in between.
For the Non-Fiction Realist
This genre is for the diehards whose commitment runs far deeper than the average beach read. You know the type. They devour books with mind-numbing speed, plowing through pages of memoirs and biographies like it's no big deal. You'll spot them easily, carrying a thick book around all vacation long, and not just at the beach. Curled up on the porch, lounging by the pool, their dedication runs deep, and they're in it for the long haul. If this sounds like you, here are a few worthy of mention:
Sweat, a History of Exercise, by Bill Hayes – from ancient Greece and the early Roman Empire to the present day, this book covers the history of exercise as well as the author's personal journeys in a chronicle through time.
This is Going to Hurt, by Adam Kay – a thought-provoking take on the medical profession, this book reveals the secret diaries of a junior doctor penned during his time at the National Health Service, the largest publicly funded health service in the world.
Queen of Our Times, by Robert Hardman – corresponding with her Platinum Jubilee celebrating the British monarch's 70 years of service, the author paints an intriguing portrait of Queen Elizabeth II since coming to the throne at 25 years of age.
Vacation Email Sign Up
---
Related Topics
electric vehicle charging stations Gulf Shores Orange Beach Property Management United Way