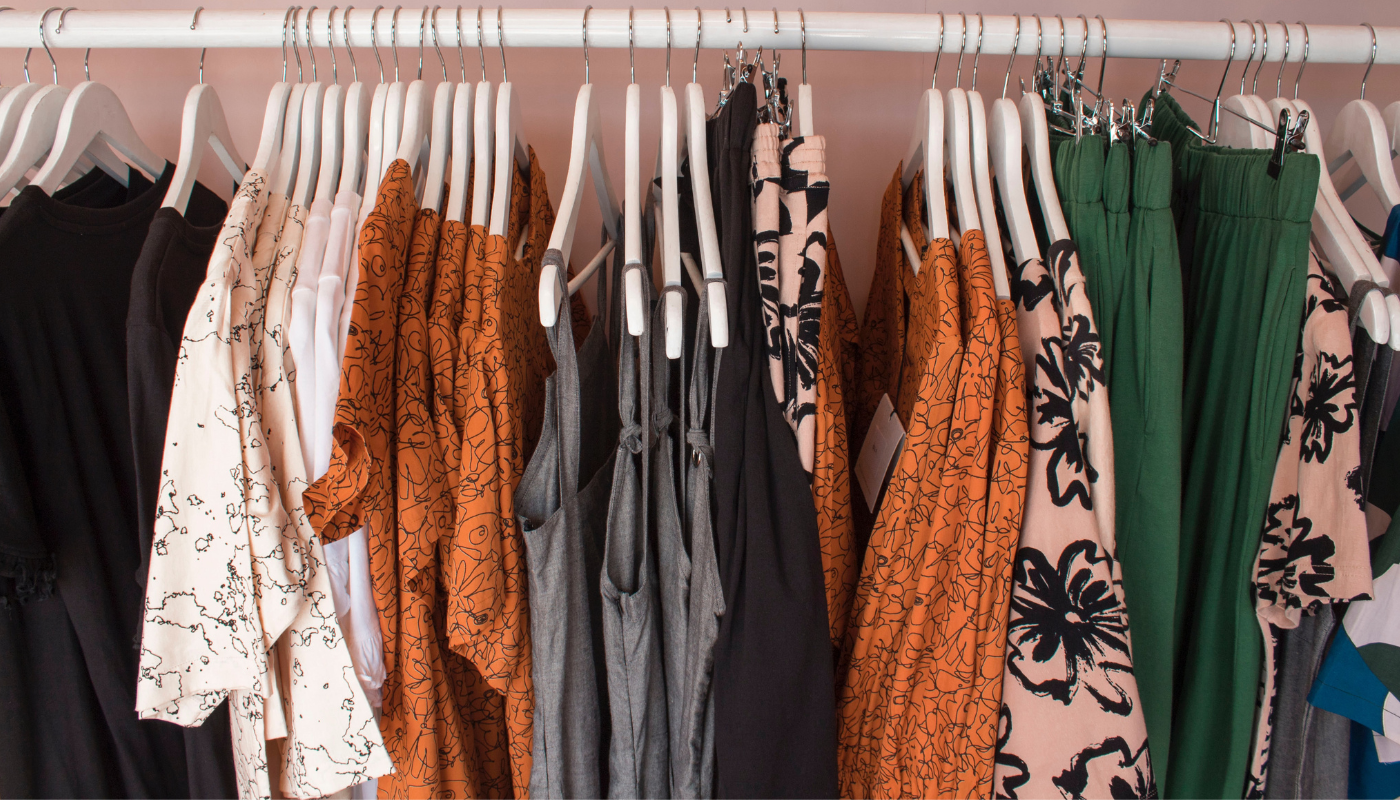 Alabama Back-to-School Sales Tax Holiday is Here
July 13, 2022
What if we said you could enjoy a carefree weekend along Alabama's Gulf Coast while saving money on the things you need? It may sound too good to be true, but it's not.
The Alabama back-to-school sales tax holiday is coming soon and is one of the best times to visit Gulf Shores and Orange Beach. During this period, retailers can exempt some items from sales taxes, making this a great opportunity to get school supplies, clothes, and other things you may need for the new school year. So while you're packing swimsuits and sunscreen for a much needed beach vacay, make sure you pack your back-to-school shopping list, too!
What is the Alabama Back-to-School Sales Tax Holiday and How Does It Work?
The Alabama back-to-school sales tax holiday begins on Friday, July 15, 2022, and runs through midnight Sunday, July 17, 2022. Alabama's sales tax is typically 10.00% for most items; however, during this event, this tax is waived on certain items making it the perfect time to get your school supplies at a discount!
The best part is that the Sales Tax Holiday is available to any store that wants to participate, including your favorite beachside boutiques. You can find a list of participating localities here.
What is Exempt from Sales Tax?
Many items are exempt from sales taxes during the Alabama back-to-school sales tax holiday, such as clothing, school supplies, and other items necessary to start the school year. Here are some examples of items that are exempt during the Alabama back-to-school sales tax holiday:
Clothing – All apparel that costs $100 or less and is suitable for humans (sorry, pups!) minus accessories and protective or safety equipment.
School Supplies – All items that are commonly used by students in the course of study, such as art supplies, reference maps and globes, textbooks on an official school book list with a sales price of more than $30 but less than $50, and books with a sales price of $30 or less per book.
Computers and Software – Items that cost $750 or less, including computers, software, and school computing supplies.
What Isn't Exempt?
Clothing accessories – purses, jewelry, sunglasses, etc.
Safety and protective equipment – hard hats, face masks, etc.
Sports and recreational equipment – dance shoes, baseball gloves, protective elbow and shin guards, etc.
Furniture
Devices, software, and peripherals intended primarily for recreational use
Video games
Periodicals
The Best Places to Take Advantage of the Tax Holiday
There are many places in Alabama where customers can take advantage of the tax holiday but why not have the best of both worlds by getting what you need while also enjoying our beautiful beaches? Not only will you get to enjoy the salty air and amazing views, but many of these shops are within walking distance of the best cuisine around! Here are a few of our favorites:
Tanger Outlets – Foley, AL
The Tanger Outlets are a destination on their own, and no visit to the beach is complete without a shopping trip. With over 100 shops, the Tanger Outlets in Foley include everything from back-to-school essentials to high-end luxury goods. There's no better place to go if you want to knock out every category on your shopping list in one stop.
Learn more at tangeroutlet.com.
Downtown OWA – Foley, AL
Downtown OWA is a popular destination for shopping, entertainment, restaurants, and more. With a wide variety of stores, excellent restaurants, scheduled events, and a theme park, to boot, this will be a back-to-school shopping trip your family won't soon forget.
Geez Louise/Retro Road Trip – Gulf Shores, AL
Retro Road Trip is the perfect spot for back-to-school clothes if your kid loves all things retro. Check out their vintage band merchandise collection for retro shirts, and don't forget to buy a few bottles of soda pop from their extensive collection. If you want to pick up a few contemporary items, be sure to stop at their sister store Geez Louise, which carries clothing with a southern charm flair.Learn more at retroroadtrip.business.site and shopgeezelouise.com.
Tiki Island Boutique – Gulf Shores, AL
If you are looking for a place to purchase stylish, island-inspired clothing and accessories that's close to Wolf Bay, Tiki Island Boutique is the perfect spot. Tip: Schedule a luxurious massage at Massage at Wolf Bay to help you either prepare for your big day out or to help you unwind after carrying all those bags.
Learn more at tikiislandboutique.com.
The Wharf Marina Outfitter Store – Orange Beach, AL
Situated right on Portage Creek, The Wharf Marina Outfitter Store is a great place to purchase Wharf Logo, Pelagic, and Bluefin U.S.A. apparel. Stop by Yo Ho Rum & Tacos located in the same shopping center, but maybe only after you've tried everything on because their portion sizes can't be beat!
Learn more at thewharfmarina.com.
Bottom Line: The Sales Tax Holiday Is a Perfect Time to Visit Alabama's Gulf Coast!
Whether you're an Alabaman by birth or upbringin, or just want to do your back to school shopping while you're on your summer vacation, there's no better place to take advantage of the back-to-school sales tax holiday than right here in Gulf Shores and Orange Beach.
Vacation Email Sign Up
---
Related Topics
electric vehicle charging stations Gulf Shores Orange Beach Property Management United Way