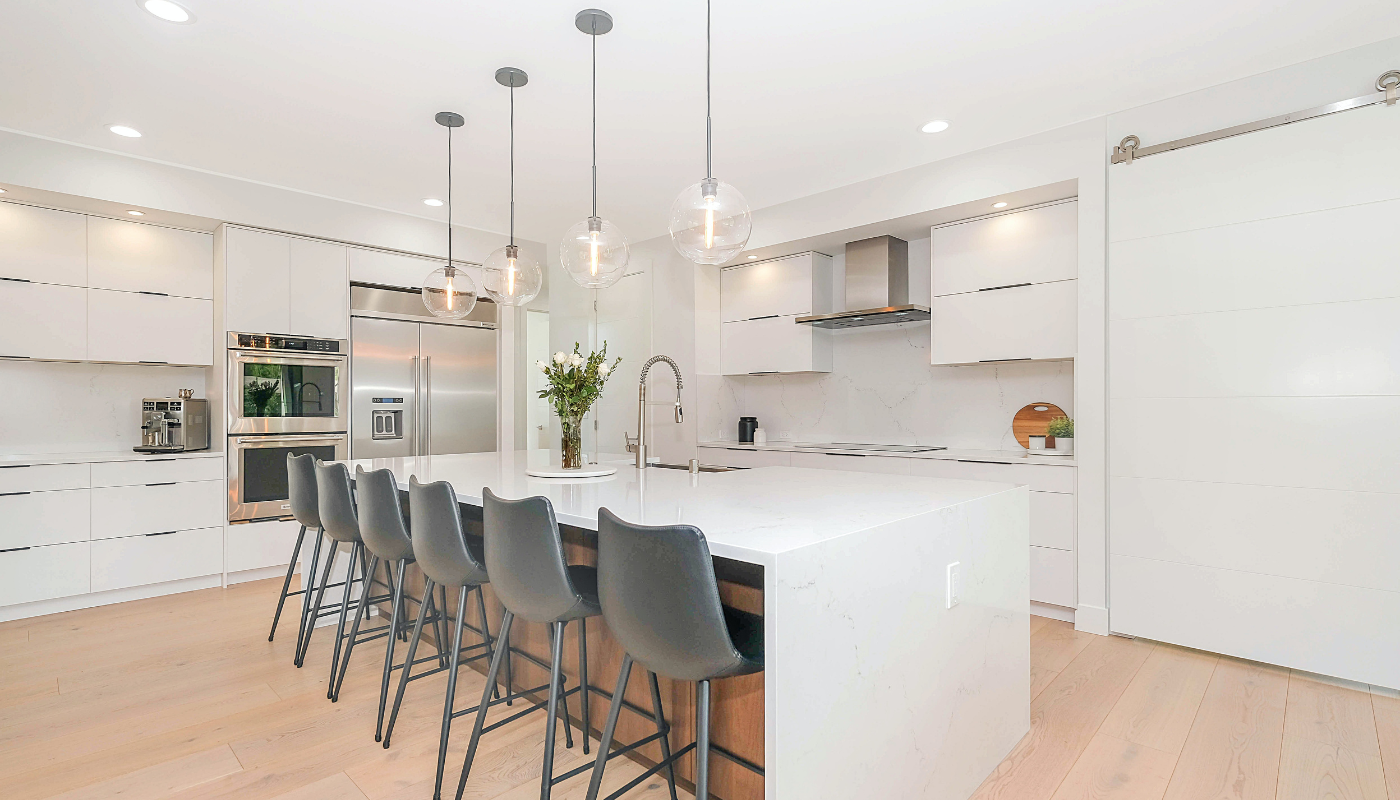 A Look Inside Kaiser Vacation Rentals
March 12, 2023
In February 2021, Kaiser Vacation Rentals opened their doors along Gulf Shores and Orange Beach, offering luxury vacation beach homes manicured to perfection and packed with high-end amenities and features. They started with a mission to treat their guests, owners, and community like family, proudly showcasing their motto – Our family is committed to yours. Safe to say, this motto has carried on ever since.
Two years later, Kaiser Vacation Rentals manages and cares for some of the most beautiful and luxurious vacation beach homes along Alabama's Gulf Coast, thanks to its strategic growth plan and the Kaiser family legacy.
So how'd they get to where they are today, and what do they have in store for the upcoming year? Sarah Ralph, writer and lover of the Gulf of Mexico, sat down with Glen Kaiser, Founding Partner, and Tabitha Williams, Director of Business Development & Property Management, to get a look inside Kaiser Vacation Rentals and learn about what it takes to grow and operate a company with solid values and consummate care.
How have things been going since opening your doors two years ago?
Glen explains how Kaiser Vacation Rentals has established itself in the luxury beach home segment of vacation rentals, all while remaining true to itself and its strategy.
How do you stand apart from other vacation rental companies?
While Kaiser Vacation Rentals prides itself on creating a portfolio of luxury vacation homes along Gulf Shores and Orange Beach, the team's ability to foster authentic relationships makes them stand apart. It's simply in their DNA.
What has been the biggest surprise since opening your doors?
With over 40 years of vacation rental experience along Alabama's Gulf Coast, Glen and his team have seen it all. The biggest surprise, though, has been watching how all the aspects of the business work together. The Kaiser Vacation Rentals team is successful because everyone works together to ensure each home on their program is in tip-top shape.
What was the feeling like when you brought on your first beach home and does it feel any different when you bring one on today?
Tabitha explains how each time she onboards a new beach home, it's always a humbling and proud feeling. In the beginning, many owners came to Kaiser Vacation Rentals because of previously established relationships. Two years later, she knows the new owners are joining because she has earned their trust.
What is one of the more memorable community outreach efforts you have done?
Kaiser Vacation Rentals is no stranger to giving back; just check out their community blog showcasing everything from First Friday Forums to beach conservation efforts. Each one is a memory they can look back on. Tabitha recalls a specific community outreach they did in partnership with United Way, where cleaning a homeless shelter for a young family resulted in a shift to adopt the Kaiser Vacation Rentals' cleaning standards.
Over the last two years, how have you grown your footprint with vacation beach homes?
For Kaiser Vacation Rentals, it's not about the quantity of beach homes on their program but rather the quality. By focusing on the right Gulf Shores and Orange Beach vacation homes, they are on pace to double their revenue year over year.
As far as growth is concerned, Glen explains how they are bringing on luxury homes wherever they are, including the possibility of Fort Morgan, AL, if the right home comes along.
Your motto is 'Our Family is Committed to Yours'. What does that mean to you?
The motto says it all, but it's important to Kaiser Vacation Rentals that this phrase goes beyond the guest. The team goes above and beyond daily to treat guests, owners, employees, and their community like family. They state that it's their greatest satisfaction when they do a good job at this.
Gulf Shores and Orange Beach are known for their family-friendly atmosphere. How have you folded luxury into this?
Tabitha says the key to providing the perfect guest experience is aligning it with the guest's expectations and then going beyond that. She details how a Kaiser Vacation Rentals guest expects more than Southern Hospitality; they expect that with a Kaiser legacy flare.
Anything exciting to share with guests and owners in 2023?
Of course! Staying true to its growth strategy, Kaiser Vacation Rentals is onboarding new beach vacation homes at The Osprey, The Bluffs, East Eleven Cottages, and more, including a jaw-dropping 15-bedroom beach home.
Ready to Experience Gulf Shores and Orange Beach?
Looking for a luxury beach vacation experience along Gulf Shores and Orange Beach? Look no further than Kaiser Vacation Rentals for beach home accommodations unparalleled in beauty, features, and design. Browse our vacation beach homes today and plan your next trip to Alabama's Gulf Coast!
Vacation Email Sign up
---
Related Topics
electric vehicle charging stations Gulf Shores Orange Beach Property Management United Way