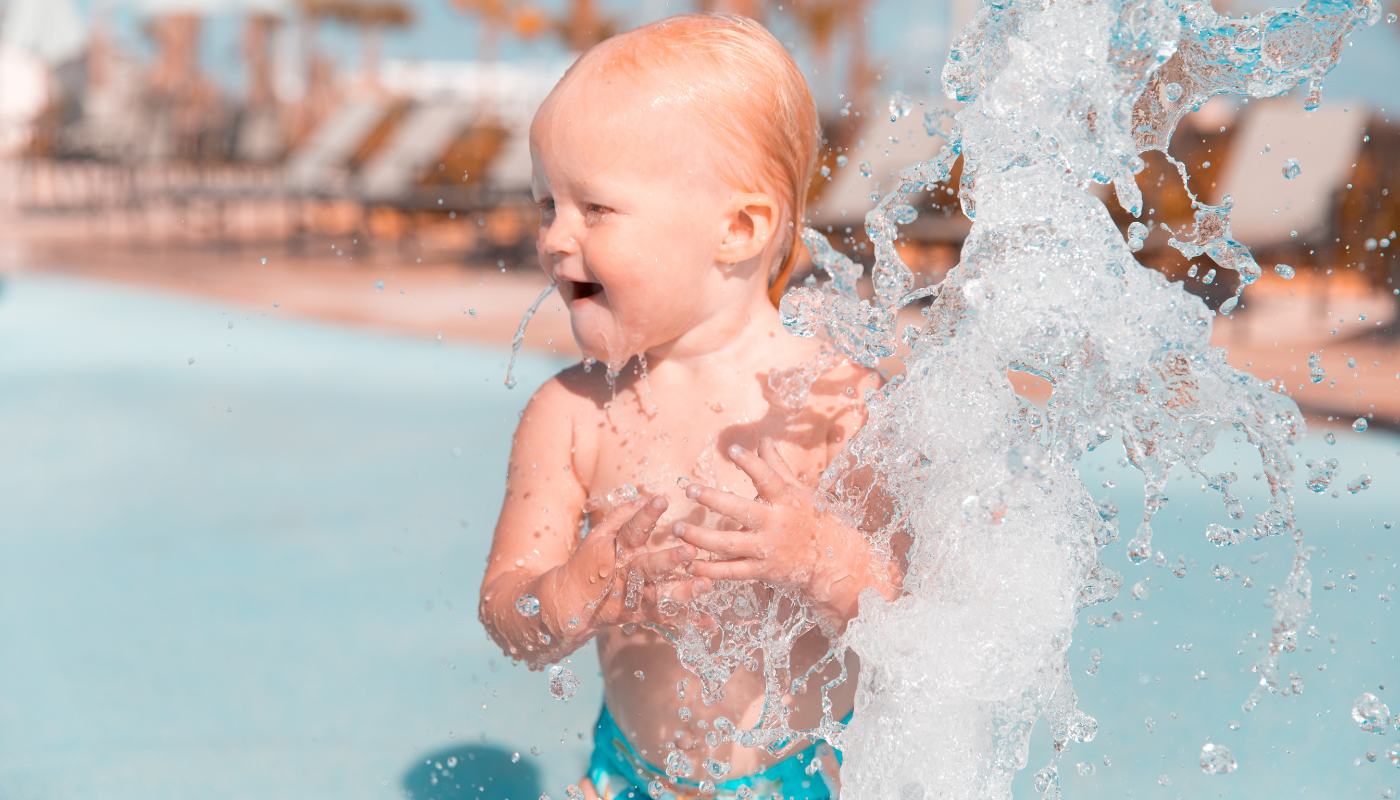 Traveling with Kids to Alabama's Gulf Coast
April 3, 2023
Nestled along the Gulf of Mexico between the Mississippi Gulf Coast and the Florida Panhandle lies Gulf Shores and Orange Beach, Alabama, a paradise for even the most discerning parents traveling with kids. While both communities present a unique local scene, they also offer cultural enrichment opportunities, unique excursions, and yes, the beach!
Although traveling with kids of different ages can present some challenges, vacation doesn't have to be about compromise. Adventure awaits at every turn for families looking beyond the ordinary, and finding common ground is easy when you know where to look. We've got plenty of ideas for curious minds, creative souls, and enthusiastic explorers, promising a vacation even better than you imagined!
Which is better for kids: Gulf Shores or Orange Beach?
Spoiler alert: it's a tie! Both offer family-friendly beach homes, stunning beaches, and easy access to the area's best restaurants, shops, cultural activities, and attractions. Just ten miles apart, the neighboring communities of Gulf Shores and Orange Beach see visitors traveling back and forth daily to enjoy the best of both communities.
With a slower pace and laid-back vibe, Orange Beach draws nature lovers who enjoy hiking, biking, and bird watching, among other outdoor activities. Gulf Shores is a bit livelier, with many kid-friendly activities scattered throughout the community. No matter where you select your home base, we're sure you'll return to the Alabama Gulf Coast for more family fun.
Where to stay with kids in Gulf Shores and Orange Beach
Instead of sharing amenities with others in a condominium, why not opt for privacy and luxury in a vacation home? After all, shared pools with restricted hours provide limited opportunities, and cramped kitchens offering little more than random kitchen utensils don't necessarily encourage eating in.
Kaiser Vacation Rentals is proud to offer a wide selection of spacious, centrally located beach homes in Orange Beach and Gulf Shores. We know that size, location, and amenities make all the difference when selecting the perfect beach house, and we strive to provide only the best. From private pools to beautifully appointed kitchens to EV chargers that let you charge while you sleep, we want your stay to be exceptional and that all starts before guests arrive.
Relationships begin with a confirmation call from our local team offering tips and suggestions, and a guest portal provides additional information. The "Kaiser Clean" bed program ensures all linens are pulled and cleaned before each stay, and plush pillows and fleece blankets provide a cozy stay every time. Whether blowing the sand off the driveway, changing HVAC filters, or checking batteries and light bulbs before each arrival, it's easy to see we're happy you're here.
Things to do with kids in Gulf Shores and Orange Beach
You'll find plenty of family-friendly activities in Gulf Shores and Orange Beach, and the list below offers off-the-beaten-path activities to engage and inspire your whole crew!
Create Fun Art
Let the kids get lost in a fun art project for an afternoon or two at the Coastal Arts Center of Orange Beach. With classes on pottery, glass blowing, painting, and more, there's no limit to where their imagination may roam. Take advantage of the kid's day camps, teen workshops, and Wonderful Wednesdays Summer Classes, and watch them flourish while creating a lovely keepsake in this fun and creative environment.
Explore Nature
Boasting three freshwater lakes, a scenic nature trail, and two and a half miles of beach ripe for discovery, Gulf State Park is the perfect spot for adventurists. See the sights from above while ziplining or discover our local waterways on a paddleboard or kayak excursion. A bike-sharing program makes exploring the Backcountry Trail a breeze. Meandering through Gulf State Park, Gulf Shores, and Orange Beach, the 15-mile trail offers seven distinct trails presenting opportunities to see deer, alligators, and more. Swing by Foodcraft afterward for a refreshing cocktail and a delicious meal while recapping the day's adventures.
Learn About History
When presented in a classroom, history can be dull. But get the kids outdoors and let them see it with their own eyes; now that's something else altogether. A trip to Fort Morgan provides countless educational opportunities and many activities for your little explorers. Built to guard Mobile Bay in 1834, the national historic landmark was active in several wars, most notably, the Civil War Battle of Mobile Bay. Explore on your own or book a guided tour to learn about the soldier's daily life and activities, then hit the museum to see fascinating artifacts, including uniforms, weapons, letters, and photographs.
Make a Splash
A combination theme and water park, OWA promises hours of family fun. With the largest indoor water park and over a dozen theme park attractions, the kids will thank you for this one. Thrill rides await, including the Alabama Wham'a and Rollin Thunder, but you'll also find plenty for the little ones. Spinning tea cups, toddler-friendly race cars and airplanes, and sky balloons will leave them just as delighted. Then cool off on the tropical wave pool, body slide, and surf simulator before popping over to Downtown OWA for shopping, dining, and even more entertainment.
Fly in the Sky
Fly high above Gulf Shores and Orange Beach on a helicopter tour and experience the scenic beauty of the Alabama Coast a whole new way. Book a sea and wildlife tour, a sunset excursion, or enjoy the spectacular scenery above Gulf State Park. History buffs will enjoy the Battle of Mobile Bay tour soaring over Dauphin Island, Fort Morgan, and Fort Gaines. Highly skilled pilots share insight about the area's history, highlight landmarks, and point out local marine life, including dolphins, sharks, and sea turtles. Unobstructed views offer a different perspective for your little ones used to looking up at the world.
Set Sail
Offering sailing and paddling programs for all ages and skill levels, the Wind and Water Learning Center provides a fun learning environment for your water babies. Sign them up for sail camp, where they'll play fun games, learn how to tie knots, and learn basic sailing skills from a trained instructor while developing new skills. Kayak instruction and paddle board excursions are also available, and field trips present excellent opportunities to learn more about ecology, waterway stewardship, ecotourism, and more.
Hit the Beach
You'd be hard-pressed to keep the kids away from the powder-soft sand and crystal-clear waters, but there's more to the beach than swimming and sunbathing. The folks at Sandcastle University are happy to teach the family some tips and tricks to create mind-blowing sand creations – maybe even a replica of Fort Morgan! Snorkeling requires minimal equipment and offers hours of entertainment, with sea turtles, octopi, sting rays, and spider crabs just a few sea creatures you'll likely encounter while exploring. Cool off with a delicious treat afterward at The Yard Milkshake Bar, featuring decadent milkshakes you'll be dreaming about all the way home.
When to Book Your Family Getaway to Alabama's Gulf Coast
At Kaiser Vacation Rentals, we aim to help you find new experiences and create unforgettable memories when traveling with kids to Gulf Shores and Orange Beach. No matter when you plan to visit, we recommend you book early for the best selection of our beautiful vacation homes. Stay with us once, and we're confident you'll be back for more adventure on the Alabama Gulf Coast!
Vacation Email Sign Up
---
Related Topics
electric vehicle charging stations Gulf Shores Orange Beach Property Management United Way