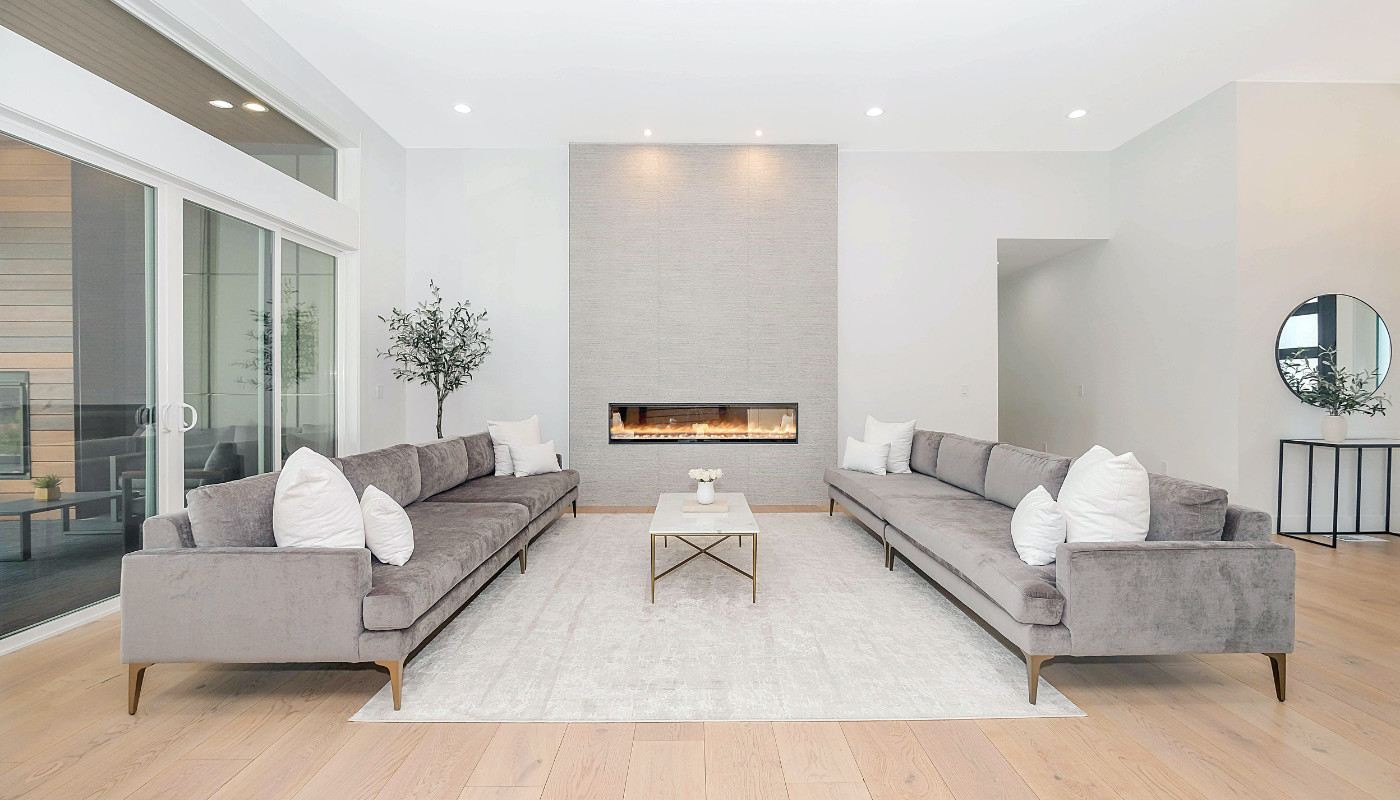 Why Choose a Vacation Rental Over a Hotel
August 15, 2023
Aside from selecting an ideal destination and picking a few comrades to share your travel experience with, finding accommodations should be at the top of the list when planning the perfect getaway. Of course, you could book a hotel if you want to share everything with everybody all the time. But if your interests lie in home-like stays with special touches and upgrades, consider choosing a vacation rental over a hotel.
It's a surefire way to turn an average, run-of-the-mill trip into an extraordinary vacation. And if you pick the right vacation rental, where you stay might even be the trip's highlight! Offering space, privacy, and thoughtful amenities, you'll also have more flexibility and freedom to enjoy your time away doing the things you love. If you haven't experienced a stay in a vacation rental, now might be the perfect time, and here's why.
More Space
Although hotel rooms can typically house small families in one room, larger parties require multiple rooms, which can be inconvenient and costly. Even large-scale suites have limitations, and concentrated living arrangements mean you'll all more than likely be sharing one or two main rooms frequently during your stay. Not only are cramped accommodations unpleasant for kids, but they also present challenges for multigeneration families with different needs and considerations. What if the grandparents need a nap when your toddler is most active (or vice versa)?
Vacation rentals provide space and flexibility you won't find in a hotel. Generous living areas and substantial exterior spaces give travel companions room to spread out and relax. They also provide places to interact when you want to engage and areas to retreat for much-needed downtime. You'll also notice extra room in unexpected places like bedroom closets, kitchen cupboards, and laundry rooms, which is particularly helpful when booking extended stays.
Lots of Privacy
Loud neighbors can wreak havoc on an otherwise delightful vacation, turning a relaxing getaway into a noisy ordeal. A vacation rental provides a quiet, private setting so couples, families, and groups can enjoy their time together without the disturbances often encountered in more crowded hotels. You also won't have to share common spaces, laundry facilities, or eat with strangers, offering a more intimate experience and presenting infinite opportunities for socializing with family and friends.
Exclusive access to common areas and open areas in a vacation rental means the whole group can get involved in activities without time or space restrictions, whether watching movies together, playing a board game, or just chatting. All those little moments between planned events enhance connection and encourage togetherness, adding value to your vacation. Cozy furniture invites quiet conversation that can stretch late into the night, and leisurely morning chats over coffee on the balcony might become some of your favorite vacation memories.
Beautifully Appointed Kitchens
Although you'll find plenty of fantastic places to eat in Gulf Shores and Orange Beach, having a fully-appointed kitchen is a lovely option, and preparing meals together is part of the vacation fun! With grocery stores nearby and delivery services at Wal-Mart, Target, and Rouses Market, it's easy to prepare snacks for the beach or pool, spend all day in the sun, and whip up a late dinner together. Even if you don't want to cook every night, enjoying a few dinners in is a nice benefit and adds to the communal experience you won't find in a hotel.
With expansive kitchens and upgraded appliances, Kaiser Vacation Rentals ensures you have everything to prepare delicious snacks and meals. From dishwashers, stoves, and refrigerators to pots and pans, cutlery, and dishware, everyday meal prep is a cinch, and holiday meals are a breeze! No need to squeeze into a restaurant booth either, as you'll find plenty of comfortable seating for your entire group, whether at the dining room table or on an outdoor patio or deck.
Luxurious Bedrooms and Bathrooms
Sure, you can share meals and stories of the day's adventures in common areas, but everyone will be happy to retreat to a personal, dedicated space at the end of the day. A private bedroom is a definite must and another reason to choose a vacation rental over a hotel. Kaiser Vacation Rentals offer multiple bedrooms with king/queen-sized beds, contemporary furnishings, soothing color palettes, and plush bed linens and pillows. Plentiful windows bring the sunshine in during the day, while window treatments let you select the proper light and privacy level when you're ready for some shuteye.
Spa-like bathrooms offer an ideal place to destress and unwind, promising the ultimate indulgence and escape after days spent exploring. Although bathroom features vary, you can expect to find double sinks, large showers, inviting garden tubs, and plush towels in each Kaiser Vacation Rental, adding an extra layer of luxury to your vacation experience.
Private Amenities
Unlike generic hotels, vacation rentals are distinctive, boasting individual features that set them apart. Each vacation rental offers a special touch for a unique and memorable stay. Amenities are always top of mind at Kaiser Vacation Rentals, offering conveniences that elevate every visit.
That's why you'll find everything from mini-fridges and private balconies to washers/dryers and bunk rooms as just a few notable features in many of our vacation rentals. Whether you want a private pool that you can enjoy any time of the day or night, or the convenience of an EV charger, having those options make all the difference.
Selecting a property that aligns with your preferences and needs is easy when you choose a vacation rental over a hotel. Offering the warmth and privacy of a home away from home and a personalized experience second to none, look to Kaiser Vacation Rentals for a unique and memorable stay every time!

Vacation Email Sign Up
---
Related Topics
electric vehicle charging stations Gulf Shores Orange Beach Property Management United Way