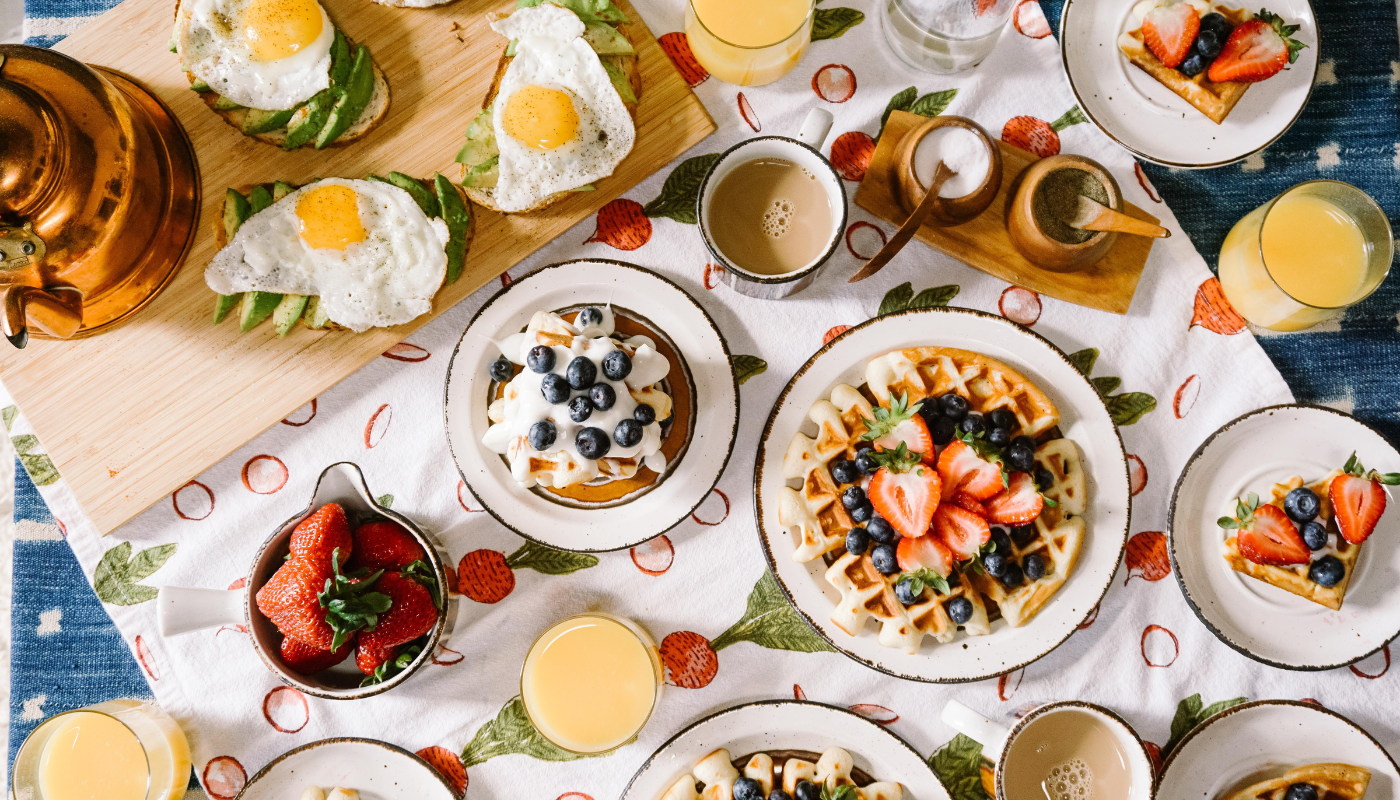 Easy-to-Cook Meals in Your Vacation Home
June 29, 2022
One of the joys of traveling to a new area is trying out the local cuisine, and you'll find plenty of options along the Alabama Coast. But dining out every meal, every day, can get costly, and nobody wants to be held to a schedule when on vacation. After all, what if it's been an excellent beach day and the conditions are just right for an unbelievable sunset? You're not going to want to leave early for a dinner reservation – and you shouldn't have to.
Taking a break from dining out doesn't have to be complicated or time-consuming, and preparing a few meals in your vacation home can make your stay a little more relaxing. Don't worry; you can still achieve your sun-bathing, book reading, and beach-walking goals. With a few tips, simple ingredients, and no-fail recipes, you'll be back on the beach in no time!
Take Stock and Shop for Essentials
Inquire beforehand so you know what to expect in your vacation home, and take inventory of the kitchen equipment and tools upon arrival. Equipped with a refrigerator, freezer, stove, and microwave, our vacation homes are also stocked with dishes, flatware, cooking utensils, skillets, pots, and pans. Note nearby grocery stores for proximity, like Rouses, offering curbside pickup and delivery. Select items from the butcher shop and seafood market, and stock up on fresh produce and essentials.
If traveling by car, it might be helpful to bring along a few basics. Pack what makes sense and choose versatile items. An all-in-one seasoning like Seasoned salt will eliminate the need to purchase salt, pepper, herbs, and spices. Bisquick, great for pancakes and waffles, also yields fluffy biscuits and tasty desserts.
Delicious Entrees to Feed a Crowd
You don't need an outdoor grill or a lot of equipment to make a delicious meal. A skillet is excellent for stir fry dishes, a large pot works well for pasta and rice, and a sheet pan is all you need for some amazing dinners. Once you've got the essentials, you'll need something for the main course, and we've got a few suggestions.
For fresh Alabama seafood (we're talking snapper, tuna, grouper, shrimp, and oysters), head to Gulf Shores Seafood. You'll also find seafood dips and crawfish alongside premium tenderloin, ribeye, and New York Strip steaks. The Meat Mart is an excellent place to source USDA prime steaks, handmade sausages, chicken breasts, bacon, and more. Once the shopping is done, you'll be ready to try the recipes below, each requiring few ingredients and even less cleanup!
Sheet Pan Fajitas:
Shrimp, chicken, and/or steak
Red and yellow bell peppers
Onion
Flour tortillas
Sour cream, Salsa, Pico de Gallo, Guacamole
Limes
Chop and season the protein and veggies, spread them in a thin layer on a baking sheet, and bake at 400 degrees for 15 minutes. Broil for 3-5 minutes for a nicely browned finish, stirring in the juice of several limes. Serve alongside sour cream, salsa, guacamole, and lime wedges. Don't forget the margaritas – the perfect accompaniment!
Burrito Bowls:
Shrimp, chicken, and/or steak
White rice
Frozen sweet corn
Black Beans
Cucumbers
Sour cream, Salsa, Pico de Gallo, Guacamole
Limes
Season and prepare your protein as you like, on the grill or in the oven on a sheet pan. Bake at 400 degrees for 15 minutes, then chop everything into bite-sized pieces. Place all items in separate dishes for a self-serve dinner sure to delight!
A Brunch Smorgasbord
What's not to love about brunch? A glorious laid-back merging of breakfast and lunch food best enjoyed in pajamas. Are you with us? No need to necessarily start from scratch either. Remember, dishes you prepare for dinner can work well reimagined the next day. Those mouthwatering steaks you didn't finish last night make tasty sandwiches when sliced thin and served on crusty bread for lunch. Seafood is fantastic, thrown in an omelet come morning, and tonight's chicken can easily top tomorrow's caesar salad. Offering a mix of items for brunch will encourage people to graze all morning long.
You'll find several ideas below; some you can prep the night before and simply pop in the oven when you rise. Let the kids dive in while you take in the morning rays in your PJs. Bloody Marys and mimosas are optional!
French Toast Casserole:
1 loaf of bread
8 large eggs
3 cups milk
1 tsp vanilla
1/2 tsp cinnamon
Maple syrup
Butter a dish and arrange bread slices in two rows, overlapping. Beat eggs, milk, vanilla, and cinnamon with a fork and pour the mixture over the bread slices, covering evenly. Refrigerate overnight and bake the next day in a 350-degree oven for 40 minutes.
Breakfast Burritos:
12 bacon strips
12 eggs, slightly beaten
10 flour tortillas
6 ounces shredded cheddar cheese
Cook bacon until crisp and drain. Scramble eggs and spoon about ¼ cup down the center of each tortilla, sprinkle with cheese, and top with bacon. Fold bottom and sides over filling.
Fruit Parfaits:
2 cups granola
2 cups plain yogurt
2 cups fruit
1 TBSP maple syrup
Fill four glasses or bowls about ¼ of the way up with yogurt. Spoon granola on top, add fruit and drizzle with syrup. Voila! Now that's how you start the day!
Don't Skimp on Dessert
Dessert is the best part of any meal, and making something from scratch adds a little touch of home. If you're here during the summer, you'll find the fruit irresistible and the highlight of any dessert. And no need to toil over a hot stove; just let your refrigerator bring all the delicious elements together. Whip up the following desserts before heading to the beach, let them chill throughout the day, and they'll be ready come evening!
Cookies and Cream Pie:
9-inch prepared chocolate cookie pie crust
1 1/2 cups heavy cream
1/2 cup confectioner's sugar
15 Oreo cookies
Crush 10 cookies and place them in the bottom of the pie crust. Whip the cream and sugar together (either by hand or with a mixer if available) to form stiff peaks. Pour into the pie crust and top with the remaining five cookies, crumbled, and sprinkled on top. Freeze until set.
Frozen Lemonade Pie:
9-inch graham cracker pie crust
1 cup lemon sorbet
3/4 cup sweetened condensed milk
2/3 cup heavy cream
Heat the sorbet in the microwave until melted. Stir in the condensed milk and let cool. Whip the heavy cream in another bowl (either by hand or with a mixer if available) for about 3 minutes. Gently stir the thickened cream into the lemon sorbet mixture and pour it into the pie crust. Freeze until set.
Vacation Email Sign Up
---
Related Topics
electric vehicle charging stations Gulf Shores Orange Beach Property Management United Way