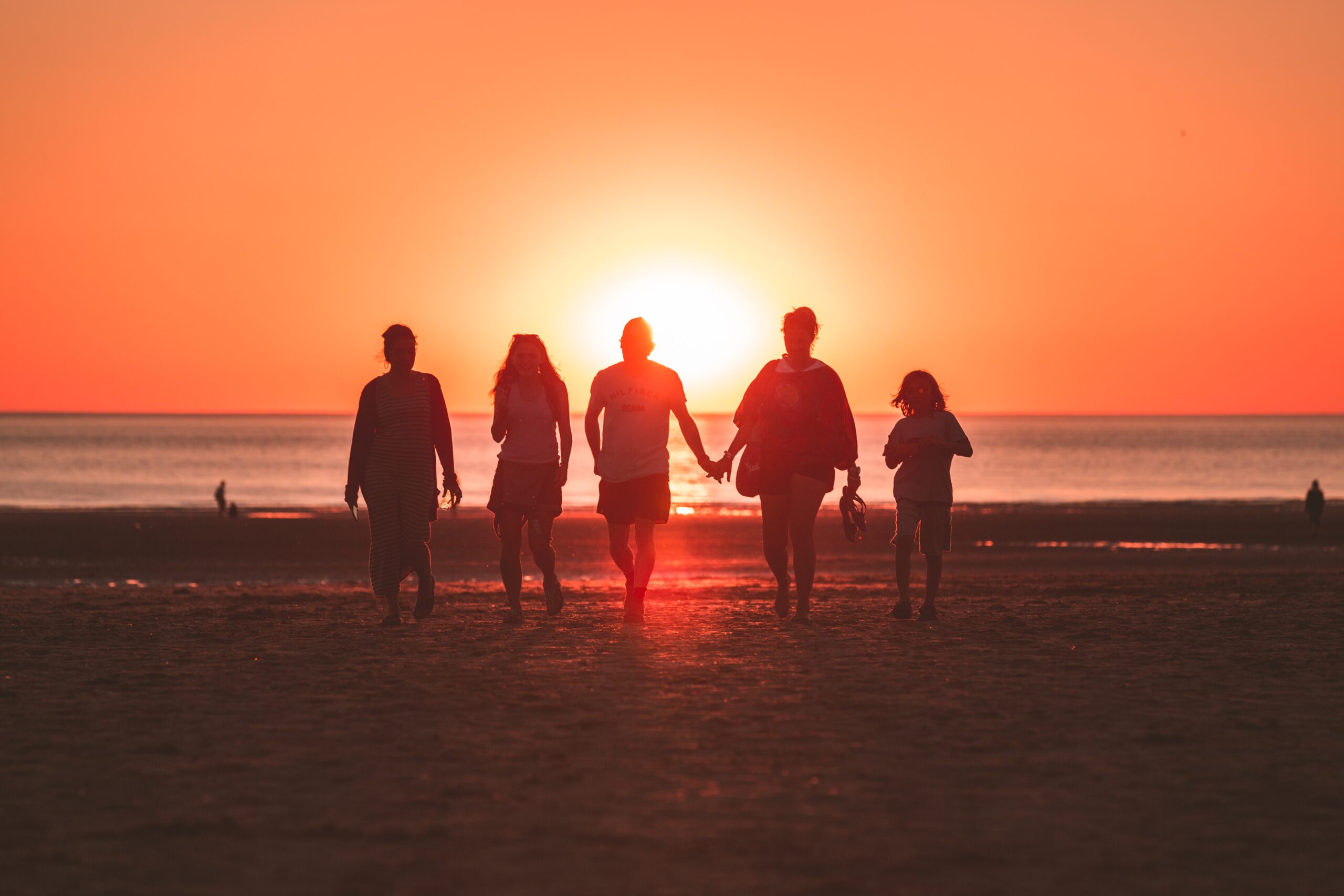 Tips for Planning a Family Reunion on the Alabama Gulf Coast
August 15, 2023
Planning a family reunion is a great way to reconnect with loved ones and create lasting memories, and the Alabama Gulf Coast is the perfect location! Imagine the waves of excitement as your loved ones gather in Gulf Shores, ready to soak up sun-kissed days and starlit nights. Just a hop, skip, and a sandy jump away lies Orange Beach, promising adventures as vibrant as the sunset hues that paint the horizon at sunset. Whether building sandcastles on the beach, embarking on a water adventure, or simply preparing meals together in a vacation home, your family reunion will undoubtedly be filled with joyous moments.
Remember that ensuring everyone feels included and engaged is the key to a successful family reunion. By planning thoughtfully and considering the interests of the whole group, you can create a memorable and enjoyable experience for everyone on the Alabama Gulf Coast!
Pick a Date
Picking a date is a crucial first step when planning a family reunion. Although it's rarely possible to accommodate everyone's schedule, try to choose the best date possible and stick with it. Once family members find out the reunion is along the Alabama Gulf Coast, they might be more inclined to make the trip! Fortunately, the weather in the Gulf Shores and Orange Beach is a sun-soaked symphony of mild temperatures, making it a year-round paradise for family reunions, and each season has its benefits.
Spring and summer bring the full vibrancy of beach life, while fall offers fewer crowds, fun festivals, and perfect conditions for beachside bonding. Even winter unveils a unique charm with mild temperatures that invite serene walks along the coastline. Consider planning your reunion to coincide with one of our signature events, like the Orange Beach Festival of Art in March, the Gulf Coast Hot Air Balloon Festival in May, or the Orange Beach Freedom Fest in October. No matter when you decide to come, Gulf Shores and Orange Beach offer a delightful weather-wrapped welcome for every season!
Assign Point People
Coordinating logistics can be challenging, so recruiting a few people to help with the more significant items, such as transportation and accommodations, will prove beneficial. Select a handful of family members known for their organization and dependability to collaborate with you in planning your family reunion. Their assistance will prove invaluable in streamlining your research, securing finances, making reservations, transportation, and other essential points. Additionally, involve them in devising contingency plans to address potential setbacks or unforeseen circumstances.
Establishing a Facebook group is a great way to stay connected and keep everyone in the loop. Invite your point people to facilitate smooth communication for inquiries, task distribution, and finalizing details. You can also share photos, excursion ideas, and more, and it's a great way to include people who can't attend in person. This approach avoids overwhelming everyone with a barrage of messages in a group text and will get everyone excited about the upcoming event!
Delegate Tasks
Get everyone to pitch in and assign small tasks to make planning your family reunion in Gulf Shores or Orange Beach a resounding success! Designating specific roles minimizes the workload and ensures that every member contributes their unique touch to the event.
Let one family member be the designated photographer, capturing candid moments that will become cherished memories. Entrust another with meal planning, coordinating delicious meals that cater to everyone's tastes. Remember, an enthusiastic activity planner who arranges beach games, hikes, or local excursions will help keep the energy high. With each person playing a part, the reunion becomes a collaborative masterpiece, where all share the joy of togetherness against the stunning Alabama Gulf Coast backdrop!
Plan a Few Activities
Although not everyone will want to do the same thing, throw out a few ideas, see who bites, and be sure to include activities that appeal to all ages. Adventure seekers might enjoy spending their days in Gulf Shores, a lively community with a broad range of things to do. There you'll find opportunities for kayaking along the beautiful waterways, parasailing above the scenic coastline, and more. Those who prefer a quieter and less hectic environment might enjoy the more laid-back vibe in Orange Beach and opt for beachfront yoga sessions, paddleboarding, or leisurely family picnics.
Engage creative minds with a sandcastle-building competition, letting imaginations run wild. Nature enthusiasts can explore local trails or bird-watching spots at Cotton Bayou Trail, Cross Park Trail, and Rattlesnake Ridge Trail in Gulf State Park. And there are lots of beaches to choose from, including Alabama Point East, Gulf State Park Pavilion, Gulf Place, and West Beach at Little Lagoon Place. You'll find plenty for kids to do in Gulf Shores and Orange Beach, and the whole family will enjoy a day at OWA, a nearby entertainment complex with water and amusement rides, shopping, and other attractions. There's no limit to the fun things to see and do, no matter what time of year you plan to come!
Pick the Perfect Vacation Home
Comfortable bedrooms, multiple bathrooms, and a well-equipped kitchen are vital when selecting accommodations for your family reunion. You'll also want to be near restaurants, shopping, and attractions during your stay, so finding that perfect vacation home is essential. Fortunately, finding a beautiful Gulf Shores or Orange Beach reunion-friendly home is a breeze with Kaiser Vacation Rentals.
Choose from a wide selection of luxury vacation homes boasting attractive interiors and thoughtful amenities, including private balconies, large decks, and EV charging stations. You'll also find open floorplans, generous indoor and outdoor areas, and plenty of room for your entire group to spread out and relax. Whether you're looking for a luxurious beachfront retreat or a serene coastal oasis with a private pool for refreshing dips under the sun, you'll find a delightful vacation home that resonates with the entire family.
Share space and create lasting memories against the captivating backdrop of Gulf Shores or Orange Beach. Book your retreat today with Kaiser Vacation Rentals!
Vacation Email Sign Up
---
Related Topics
electric vehicle charging stations Gulf Shores Orange Beach Property Management United Way