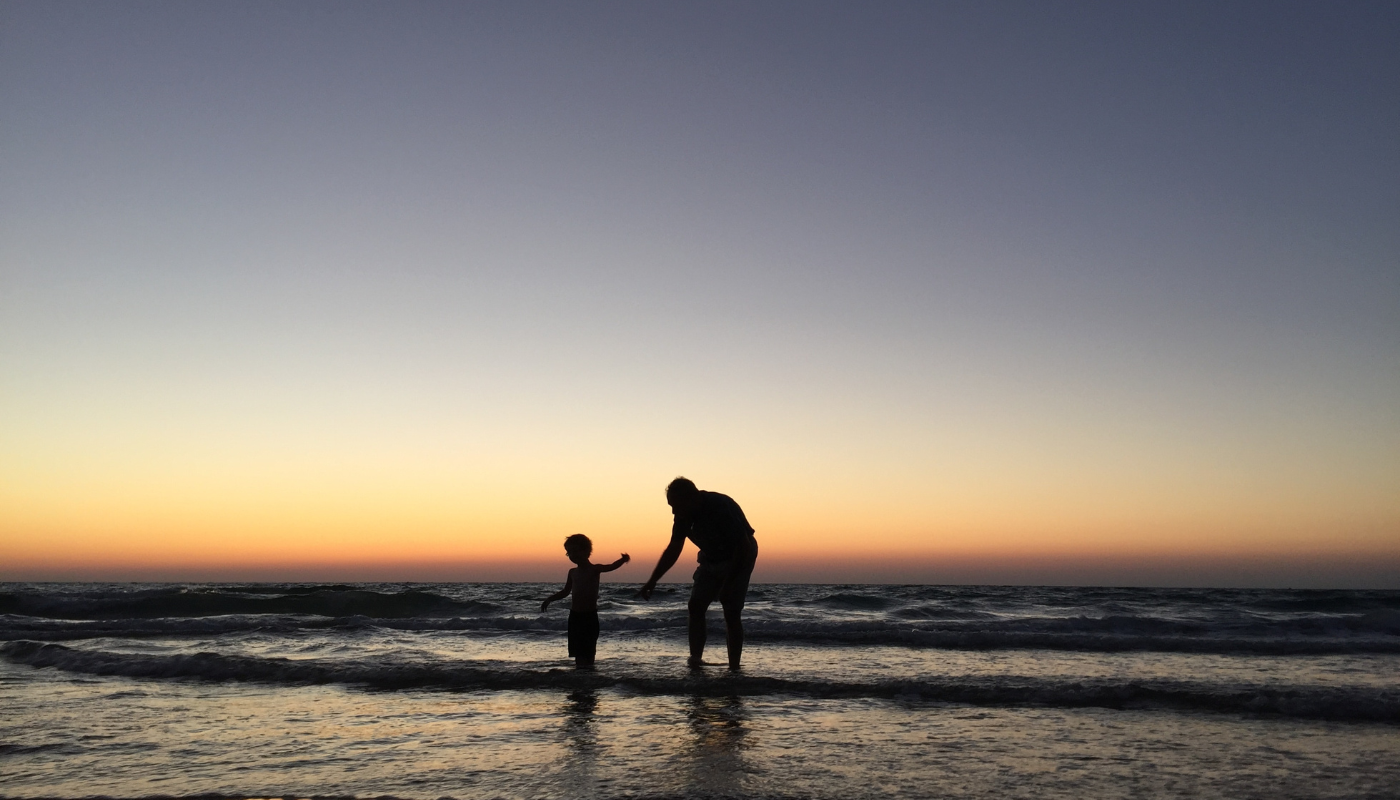 How to Plan a Successful Multigeneration Trip
May 10, 2023
Let's face it, group travel is one thing, but family travel is something else altogether, and a multigeneration trip? Well, that's taking things to a whole 'nother level. Although traveling with kids and grandparents might seem ambitious, it can be one of the most rewarding experiences for everyone involved. A fun way to reconnect with loved ones, experience new destinations, and maybe revisit some old favorites, planning a multigeneration trip to Gulf Shores or Orange Beach is an excellent opportunity for kids to get to know their grandparents in a whole new way.
Keeping everyone entertained will require patience, given the mix of personalities, interests, and abilities, and things might not always go as planned. Barring a meltdown or two along the way, creating a magical travel experience might be easier than imagined. Whether celebrating a milestone event or simply embarking on a relaxing beach getaway, a little preplanning and coordination will ensure everyone has a great time. With a few simple tips, you'll be well on your way to navigating the multigeneration travel terrain and creating lifelong memories for your whole crew!
Pick an Organizer
Although you can decide on the more significant components as a group, the trip will go much smoother with one person organizing and disseminating information. Whether tasked to be the group planner or a willing participant, clear communication to ensure everyone is on the same page will make all the difference. Start planning early to sort through essential trip components, including the time of year you'll travel, trip cost, and length. Transportation, lodging, meals, and activities will also factor in, and everyone will have opinions and ideas.
Consider a family dinner to discuss preliminary details, including preferences and budgets. Once you understand every family member's expectations and comfort levels, you can create loose itinerary ideas.
Include others in your planning, engaging them throughout the journey, whether helping with logistics, organizing activities, or documenting the trip with photographs. Investigate, share information, and track the details in a format everyone can follow. Although you might not be able to accommodate every travel wish, thinking creatively and being open to questions and concerns will make everyone feel they have buy-in. Once you've agreed on the arrival and departure dates and transportation specifics, you can dig into the details.
Map Out Details
You'll be more successful when including all generations in your planning, particularly when hammering out details. Recruit others to help with the small tasks so everyone that wants to participate in the planning process has the opportunity. After researching restaurants, shows, activities, and events, get input from the group, and consider booking a few things in advance. Locking in that popular tour or show now might be best so you can relax upon arrival. It's perfectly fine if others decline and opt for something different; it's their vacation too!
Avoid overscheduling and incorporate downtime, giving special consideration to the needs of the older and younger members of the group. Although tweens and teens might want to hit the highlights in the evening, seniors and toddlers might be less energetic during that time of day. Once you've fine-tuned top restaurants, excursions, and entertainment picks, consider creating an agenda to make it easier for everyone. Although a little strategic planning early on will help build a framework, allow for some flexibility should unforeseen issues arise.
Be Inclusive
Incorporate various activities so everyone has something to look forward to. Remember, every day doesn't have to be jam-packed with big plans, and staying in doesn't have to be boring. The kids may be just as happy at the pool as they would be at an expensive water park, and it might give the grandparents an opportunity for a much-needed mid-day nap. Bring a deck of cards, puzzles, or a board game for some family competition when the opportunity arises.
Consider costs so everyone can afford to engage in planned activities and recognize that participation might mean different things to different people. Just because Grandpa doesn't want to take surf lessons doesn't mean he wouldn't want to sit in the shade and watch. And on those days when compromise isn't in the cards, sometimes it might be best to split up. Since the plan is to bring the family together, gather for at least one meal daily so everyone can share stories.
Consider Limitations
Elders and small children might require additional care and consideration, whether planning for naptimes, accounting for physical limitations, or simply being conscious of dietary restrictions. Sticking with regularly scheduled routines will be helpful, as will moving at a slower pace and taking periodic breaks throughout the day. Make sure to have plenty of snacks and drinks on hand; particularly beneficial for cranky toddlers and those needing to eat before taking medications.
Share reminders about daily activities and meal times, and be considerate of nap schedules. Some in your group might tire quickly, so a little alone time each day will be welcome, and if others prefer to do something else, so be it. An afternoon watching movies is a nice break for some, while others may prefer to hit the pool. Challenges may arise, but being open and receptive will ensure everyone has a safe and enjoyable trip.
Pick the Right Accommodations
After long days of exploring, everyone will likely agree on one thing. Spacious accommodations with comfortable bedrooms, plenty of bathrooms, and a beautifully appointed kitchen with all the essentials are an absolute must. You'll have no problem finding the perfect beach house for your multigeneration trip to Gulf Shores or Orange Beach.
Choose from a wide selection of luxury vacation homes with beautiful interiors, thoughtful features, and amenities to make any stay memorable. Gather on comfortable furnishings, share the day's highlights, and enjoy family meals at your leisure with plenty of seating for everyone.
Separate bedrooms ensure early risers and night owls won't disturb the rest of the group, and plenty of bathrooms provide everyone some much-needed privacy. Whether opting for a luxury retreat just steps from the beach or a coastal oasis with a private pool, Kaiser Vacation Rentals provides an ideal location to bond with the ones you love.
Vacation Email Sign Up
---
Related Topics
electric vehicle charging stations Gulf Shores Orange Beach Property Management United Way