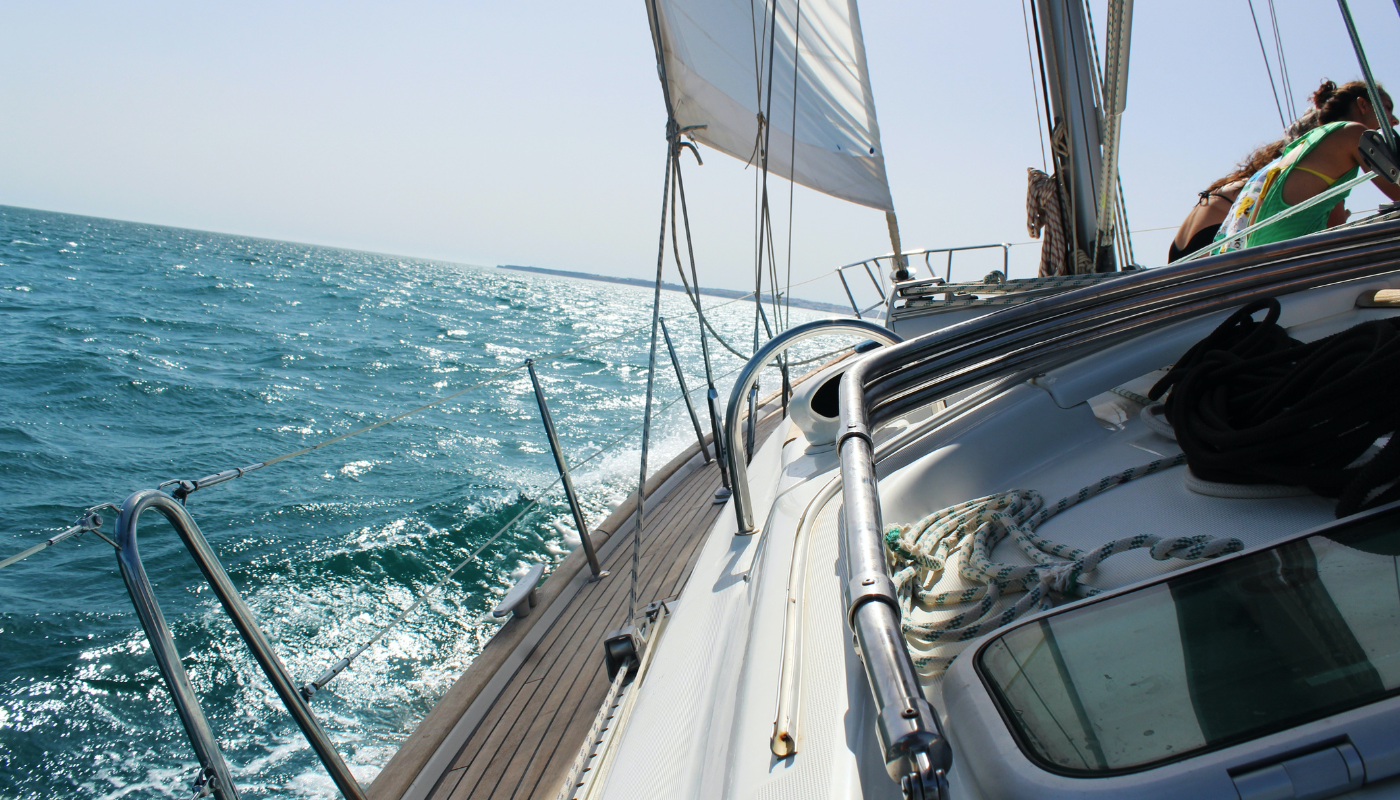 5 Tips for a Memorable Vacation
May 26, 2023
Traveling is wonderful. Full stop. From enticing cultures to exciting adventures, local foods to extravagant nights out, the joys of travel simply never get old. Here, we're letting you in on a little secret—or five—about how to make the most of your next travel experience. Whether visiting the Alabama Gulf Coast or traveling anywhere else, these vacation tips will ensure you'll never use the phrase "I need a vacation from my vacation" ever again.
Have an Open Mind
One of the best things about traveling is the opportunity to experience different cultures and ways of life. Approaching travel with an open mind invites new experiences and perspectives as we become receptive to the unfamiliar and embrace the unknown. Instead of being overwhelmed by the complexities of travel, we view them as opportunities for growth and discovery. Adapting to different situations, navigating curveballs, and embracing spontaneity's beauty are tools that belong in every traveler's arsenal. Once mastered, those experiences will turn even the mundane into the magical, time and time… and time again.
Take the Alabama Gulf Coast, for example. Many people know Gulf Shores and Orange Beach for… well… the beach! But the beach isn't just sand and water. With an open mind, the beach is an empty canvas with endless possibilities. There are many ways to experience the Alabama Gulf Coast, from parasailing or paddle boarding to sailing or scuba diving.
So, go ahead: Be curious. Open your mind. Learn about local customs and traditions. Immerse yourself in the local culture. This will enrich your experience and help you better understand and appreciate the world around you.
Try Something New
When you're on vacation, it's easy to fall into the trap of doing the same things you always do. Especially during beach vacations or when visiting a place you've been before. But routines are like rules; they're meant to be broken. Nowhere does this ring more true than while traveling!
At home, you have your job, kids, workout regimen—ahem… your Netflix. On vacation, you can step away from these daily obligations and comfort zones, do things you wouldn't normally do, and benefit from doing so exponentially.
Trying new things expands perspectives and broadens horizons, so embrace the unknown, whether engaging in thrilling activities like bungee jumping or simply learning to fish. You'll find dozens of ways to branch out in Gulf Shores and Orange Beach. For starters, you could switch up the time of year you visit. If you always visit during spring break or summer vacation, why not see what beach towns are all about during winter? (Hint: they're delightfully laidback, with fewer crowds, yet still full of underrated festive cheer!) Beyond timing, you could also partake in a local festival or seek a self-guided cocktail tour. The options are limitless!
Let your curiosity be your guide; whether it's a last minute dolphin cruise or learning to sail along the Alabama Gulf Coast, the best stories are often born from moments of spontaneity and daring. Embrace the joy of trying new things, and you'll return from your travels with a heart full of unforgettable memories and a spirit that is forever transformed.
Interact with Others
This one's for you, introverts! Look, we get it. It's much easier to nod at a stranger than say hello. It's easier to look at your phone instead of making a conversation with the person next to you. It's easier to toss the pigskin with a friend rather than striking up a game of two-hand touch on the beach with strangers. But the truth is, one of the most enriching aspects of travel lies in the connections made with others.
Whether that's mixing and mingling at the Flora-Bama and listening to a live band, or perusing a fine art gallery at the Coastal Arts Center of Orange Beach, one of the best ways to get at the heart of a destination is to go to places that are inherently communal. Interacting with people from different cultures and backgrounds adds depth and meaning to our travel experiences, making it an essential ingredient for a truly memorable vacation.
Even if you're in a foreign country and struggle with the local language, engage with others and seek connections. You never know who you might meet or what you might learn from them.
Tread Lightly
You know the saying, "Take only photographs, leave only footprints?" That's largely the motto you want to adopt while traveling but with one small caveat: you want those footprints to be positive. That means supporting local businesses. It means bringing preconceptions about your own culture and shattering them on the spot with grace, charm, and wit. It means respecting local customs and traditions and engaging in a mutually beneficial cultural dialogue. It means saying yes to an Alabama Bushwacker and also knowing when to say no. In other words, embrace local customs, but avoid overdoing it.
When traveling, it's not just about the sights we see or the souvenirs we collect; it's also about being mindful of our impact on the places we visit. Just as you wouldn't barge into someone's home with muddy boots, it's important to respect the customs and traditions of the places we visit. Take the time to learn a few basic phrases in the local language, dress appropriately for religious sites, and always accept a Flora-Bama Bushwacker (again… unless it's time to say no).
And don't forget about the local economy! By supporting local businesses and artisans, you contribute to the sustainable growth of the community. So instead of heading straight to the familiar global chains, seek out family-owned restaurants, boutique shops, and local markets. Not only will you get a taste of authentic flavors and unique local flare and fare, but you'll also support the livelihoods of the people who call the place home.
Share Your Experiences
Finally, one of the best ways to make a memorable vacation is to share your experiences with others. Whether journaling, blogging, presenting a slideshow for family and friends, or just conversing about your amazing travels, sharing your experiences can inspire others to take their own transformative trips.
If you're planning a trip to Gulf Shores or Orange Beach, there are plenty of ways to put these vacation tips into practice. The Alabama Gulf Coast is known for its incredible food, down-to-earth culture, and jaw-dropping (not to mention scroll-stopping) beaches. Bon voyage!
Vacation Email Sign Up
---
Related Topics
electric vehicle charging stations Gulf Shores Orange Beach Property Management United Way