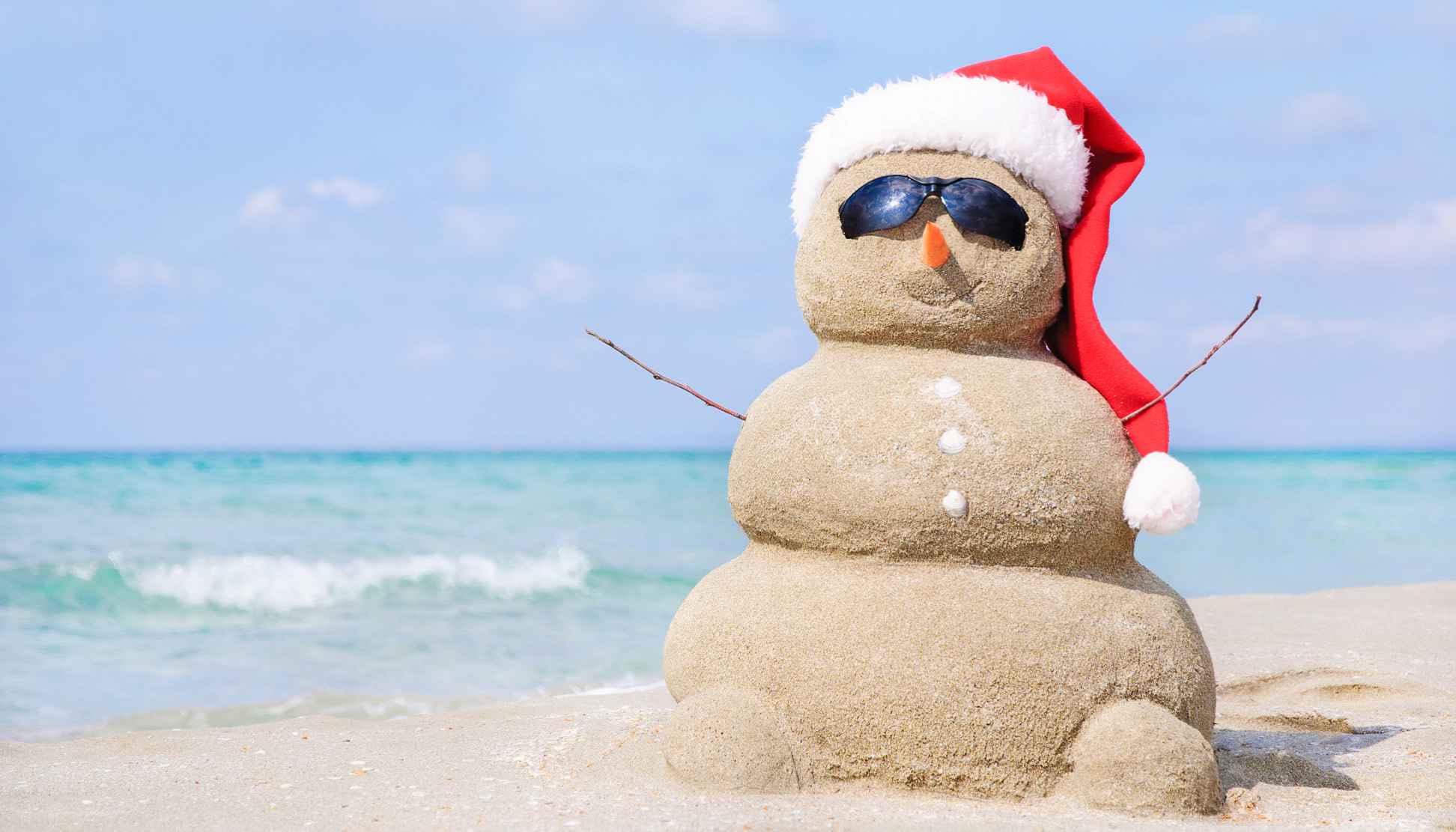 5 Reasons to Celebrate the Holidays in Orange Beach and Gulf Shores
November 9, 2021
As temperatures start to dip around the world and the hustle and bustle of the holiday season settle in, a coastal retreat sounds better and better all the time. With pleasant winter temperatures, miles of sugar-white sandy shores, and sunshine for days, beach season is far from over, and the coastal communities of Orange Beach and Gulf Shores just beckon for a merry getaway!
Enjoy a sandy take on the holidays without the snow, crazy crowds, and flurry of activity that accompany the arrival of guests and family ready for a festive occasion. This year, why not spend the season with your favorite people in comfortable accommodations surrounded by the sun, the sea, and plenty of merriment the whole crew will enjoy? Get ready to recharge your soul, reconnect with family, and reimagine Christmas on the Coast this year!
Whether you plan to spend Thanksgiving in Orange Beach or Christmas in Gulf Shores, we've got the scoop on all the festive happenings in the area. Be sure to reference the Holiday Events Calendar before you come for a memorable, magical holiday!
Where to Stay
No matter how you plan to celebrate, Kaiser Vacation Rentals has the perfect property for your holiday getaway, whether it be a quick trip or a long-term stay. Select from an array of spacious, beautifully appointed luxury homes in Gulf Shores and Orange Beach with everything needed for the perfect coastal celebration. Bring the whole family, relax in your home away from home, and kick off the season with some holiday cheer!
Why You Should Spend Your Holiday at the Beach
Traditional Meals
We recognize some traditions are hard to give up, which for many includes preparing a holiday meal. Rest assured, our properties are fully equipped with all the essentials, including roasting pans for our Thanksgiving and Christmas arrivals. Take comfort knowing that those delicious turkey and ham recipes passed down for generations will be on the table again this year in keeping with family tradition.
If you'd prefer to go out for the family feast, you'll find some tasty options nearby for a meal worthy of remembrance. Specializing in seasonal and locally sourced ingredients, the Thanksgiving Buffet at Foodcraft doesn't disappoint, and with gorgeous views of the Gulf Coast to boot, what could be better? Enjoy a cornucopia of tasty delights, with a mix of traditional fare served alongside Southern specialties guaranteed to please everyone in your party.
We can't think of anything more Southern than a potluck, and Flora-Bama's Annual Thanksgiving Potluck honors this tradition in a big way. Turkey and ham are provided, with requests for covered side dishes to create a buffet-style meal, just like at grandma's house. All are welcome, with invitations extended to a select few military members serving at local bases, while veterans are honored and the first to be served.
Festive Events
If you've never seen a lighted boat parade, you're in for a treat! There's nothing like the twinkling of lights reflecting on the water to put everyone in a festive mood, and the Annual Christmas Lighted Boat Parade is a sight to behold. This lively event will see an array of boats flanked in Christmas lights departing at dusk from Lulu's in Gulf Shores as they head to The Wharf in Orange Beach for a celebration on the water the whole family will enjoy. Catch the view along the canal, or grab a table and dinner at Lulu's for the best view in the house!
If you have kids in tow, be sure to arrive early for Billy Claus and The LuLuBelles, a free annual event with a unique Southern twist. Local legend has it that Santa has a brother, Billy Claus, who resides in the Caribbean, arriving every year to help Santa during the holiday season. Billy is accompanied by the LuLuBelles, a fun and light-hearted version of Santa's elves. Billy and the LuLuBelles joyfully pose for photos and pass along Christmas wish lists to Santa, while a Christmas book reading and kid's arts and crafts round out a truly festive event the kids will love.
Celebrate the season at Flori-Bama's Annual Santa Drop, complete with kid's crafts, games, and live holiday music, all serving as a backdrop to the main event, Santa's skydiving arrival on the sandy shores of the Alabama Coast! If you're staying through the New Year, bring it in with a champagne toast at the Annual New Year's Eve Bash. With dinner and breakfast buffets and live music on three stages, it's a party you won't want to miss!
Holiday Music
What better way to get in the spirit than a host of Christmas carols bringing in Yuletide cheer? Whether that means gathering around the campfire for your family's rendition of "Deck the Halls" or joining in on a version of "Santa Claus is Coming to Town" performed by a local band, you're bound to find holiday music scattered throughout the area. Legends In Concert offers a tribute to musical legends with classic holiday tunes performed live at the OWA Theater for a fun night out. With matinees and nightly performances from November until the New Year, you can easily squeeze in a show during your stay.
Christmas Performances
The South Baldwin Community Theatre presents an entire season of family-friendly plays and musicals while local performers combine their talents to create stellar performances, and the holidays are no exception. Whether staging imaginative productions, dazzling presentations, or traditional classic holiday performances like the Nutcracker, the whole family will find it a spirited and magical night.
Winter Wonderlands
If it's horse and carriage rides or ice skating in cozy sweaters that get you into the holiday spirit, you'll find it all and more at The Wharf. An entertainment district packed with restaurants, shopping, and family-friendly activities, The Wharf becomes a winter wonderland during the holiday season. Hop aboard the North Pole Express train, take photos with Santa, and enjoy the carollers making everything jolly and bright at the Christmas Tree Lighting ceremony. Don't forget to check out their event calendar for dates and times for everything imaginably festive!
Spend Your Holidays at the Beach in Gulf Shores and Orange Beach
Whether your idea of Thanksgiving is relaxing on a plush couch watching football all day, getting out and seeing all the sights, or giving back this holiday season, you'll find Kaiser Vacation Rentals has the perfect property to meet all of your holiday needs.
Want to keep up with everything in the area beyond the holidays? Check out our vacation blog and subscribe today to learn more about all that's happening in Gulf Shores, Orange Beach, and Fort Morgan.
Vacation Email Sign Up
---
Related Topics
electric vehicle charging stations Gulf Shores Orange Beach Property Management United Way