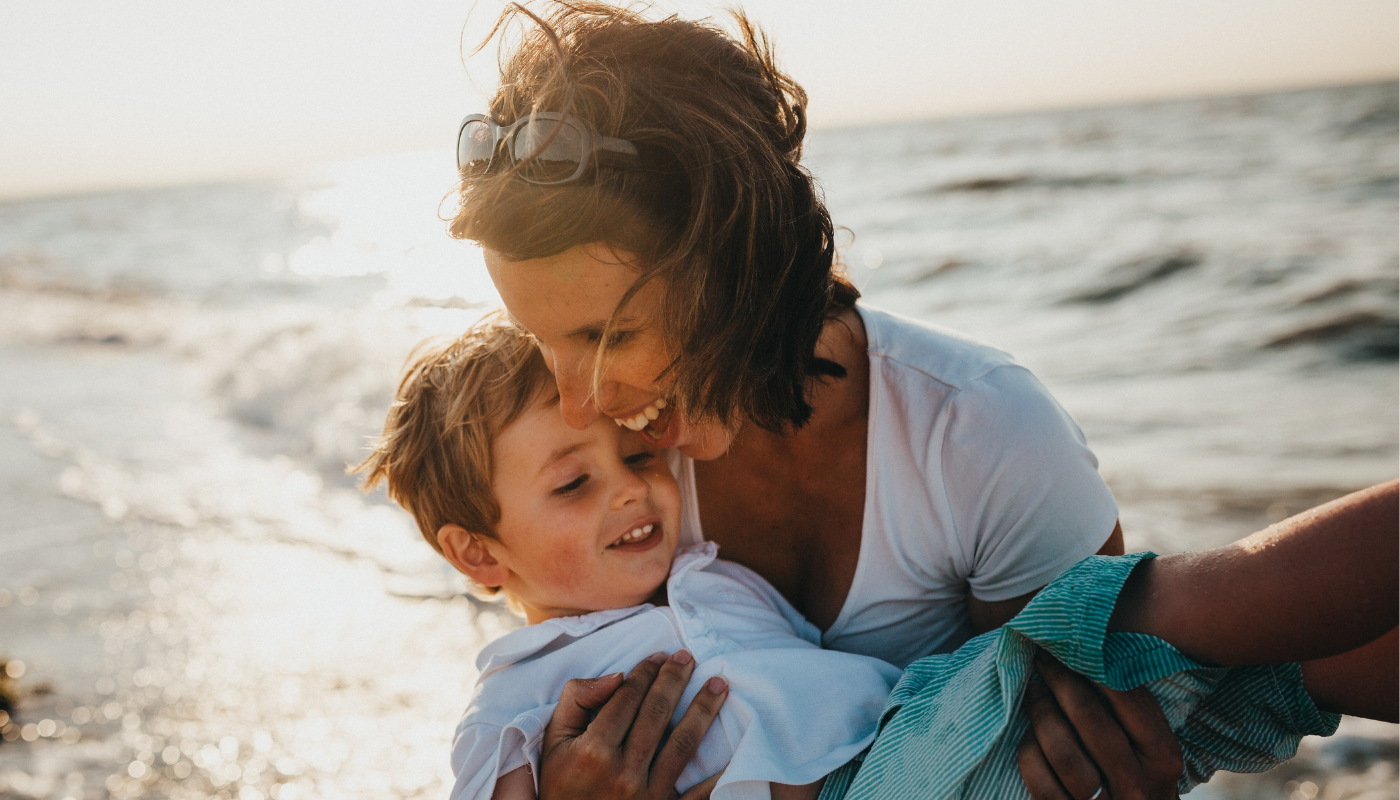 A Mother's Day Beach Retreat
March 29, 2022
Forget the Hallmark card this Mother's Day. Instead, why not treat your mom to a truly unforgettable beach getaway to Alabama's beautiful Gulf Coast?
With squeaky clean sugar-soft sands (the sand literally squeaks when you walk on it!) and shimmering blue surf, the Gulf Shores and Orange Beach communities are right up there with the best of them when it comes to America's top beach towns. Throw in some beautiful bicycle trails, an endless array of water activities, and a delightfully robust coastal cuisine scene, and you've got yourself an award-winning recipe for a Mother's Day Weekend masterpiece.
So, if you're looking to pamper mom with a memorable Mother's Day vacation this year, here's how to do it in Gulf Coast style.
Beach Day
It's a Mother's Day BEACH vacation, after all. So, what better way to celebrate than with a good old-fashioned beach hang? Bring along a cooler and some beach fare entertainment (cornhole, frisbees, paddleball, KanJam, you name it!). Or, simply soak up the sun and lounge at one of Alabama Gulf Coast's impossibly pristine beaches—there are 32-miles to choose from!
A few of our favorite picks are:
Alabama Point East—a sandy shore in Gulf State Park with 6,000 feet of wide-open beach, sand dunes, and scenic views of the Gulf of Mexico.
Little Lagoon Pass Park—a 10-mile stretch of beach with crystal clear shallows that are perfect for snorkeling, swimming, skimboarding, and more.
Fort Morgan Beach—a mellow beach locale with gently rolling waves from Mobile Bay and easy access to Fort Morgan Historic Site for all the history-loving mommas out there.
Get On the Water
The best thing about a beach vacation? The water! In Gulf Shores and Orange Beach, the water is never more than a kite's throw away—not to mention, it's some seriously spectacular water at that.
In terms of water activities and recreation, the options are endless. If your mom is the adventurous type, stand up paddle boarding in the emerald waters of the Gulf or through the bird-filled paradise of Little Lagoon in the Bon Secour National Wildlife Refuge are experiences she won't soon forget.
For a more relaxing way to get on the water, consider taking her on a sailing excursion or a dolphin cruise. Both experiences will deliver a healthy heaping of natural beauty and peaceful calm. Hit a sailing excursion or dolphin cruise at sunset for an exceptional Mother's Day treat!
Find the Best Bushwacker
This legendary beverage is a must for any visitor to the Alabama Gulf Coast—especially moms! This frozen wonder of the boozy beach world is a cold, creamy, rum-filled staple of Gulf Shores and Orange Beach. Finding the perfect one is like a fun, adult-themed treasure hunt that you and your mom can tipsily enjoy together. From the festive waterfront hangout at LuLu's to the long-serving stalwart of the Pink Pony Pub to the world-famous Bushwacker at Flora-Bama, there's no shortage of spots to find the Gulf Coast's drink of choice.
Spa Day
The truth is—every mom could use a little rest and relaxation. Luckily, the Gulf Coast is loaded with places where you can treat your mom to the ultimate spa day experience. Give her an Elemental Nature Massage at Serenity at the Beach or the ultimate spa day at one of many spas in the area. Whatever therapeutic gift you give her, a little R&R for Mother's Day is always a good idea.
Take Her Shopping
The Gulf Coast is home to a sweeping mix of shops and stores that any mom will love. From local boutiques to souvenir stands to elegant outlet malls, the great thing about shopping with your mom in Gulf Shores and Orange Beach is that you can let her decide what she wants! No more hoping and praying you've found the right gift; just let her pick and choose—something she'll have no trouble with, given the plethora of options.
Mother's Day Brunch – Coastal Cuisine Style
Just because you're at the beach doesn't mean you should skip one of Mother's Day's most timeless traditions. Luckily, the Gulf Coast is loaded with fantastic brunch options—with a coastal cuisine twist.
For a casual and relaxing waterfront dining experience, Cobalt, The Restaurant, offers a Sunday brunch that pairs breakfast classics with coastal reimaginings like Crab Benedicts, Seafood Omelets, Shrimp and Grits, and Blackened Salmon. Not to mention, the views of the bay are pretty spectacular!
It's not every day you can eat a literal bucket-list food item. But at Tacky Jacks, the Farmer's Omelet is featured on the "100 Dishes to Eat in Alabama Before You Die" list. Of course, that's not all you can dive mouth-first into. Have your pick between grouper sammies, flaky fish tacos, grilled mahi-mahi, or any other coastal vittles your heart desires. At Tacky Jacks, the world is your oyster… which reminds us: they also have pretty great oysters!
If your mom is the "kid-at-heart" type, do yourself a favor and take her to brunch at The Hangout in Gulf Shores. There's always something happening at The Hangout. From live music with renowned performers to themed brunches like the Pirates and Princesses breakfast adventure that happens every summer morning beginning in May, this place is a gold mine for brunch time entertainment and fun.
The Ruby Slipper is a regional staple with a filled-to-the-brim menu of coastal variety. On the food front, the specialty dishes offer a treasure trove of flavor—think BBQ shrimp and grits, freshest-of-fresh breakfast tacos, sweet heat chicken with French Toast bites… we'll forgive you for salivating. On the drinks front, choose from a killer list of brunch time favorites: a Ruby Mimosa, Morning Margarita, Bourbon Milk Punch, or the Award-Winning Bloody Mary.
Whatever Mother's Day brunch spot you choose in Gulf Shores and Orange Beach, you won't be disappointed!
Relax in a Luxurious Vacation Rental
Of course, the quality of a Mother's Day beach vacation is only as good as your accommodations. Thankfully, we've got you covered at Kaiser Vacation Rentals. From oceanside showstoppers right on the edge of Lagoon Pass Park to luxurious Italian-style villas with private boardwalks and multiple Gulf Front balconies, it's easy to find something for every mother to love in Gulf Shores and Orange Beach. Just give us a shout, and we'll happily help you out!
Thinking of visiting Gulf Shores or Orange Beach this Mother's Day? Book your vacation with Kaiser Vacation Rentals today.
Vacation Email Sign up
---
Related Topics
electric vehicle charging stations Gulf Shores Orange Beach Property Management United Way