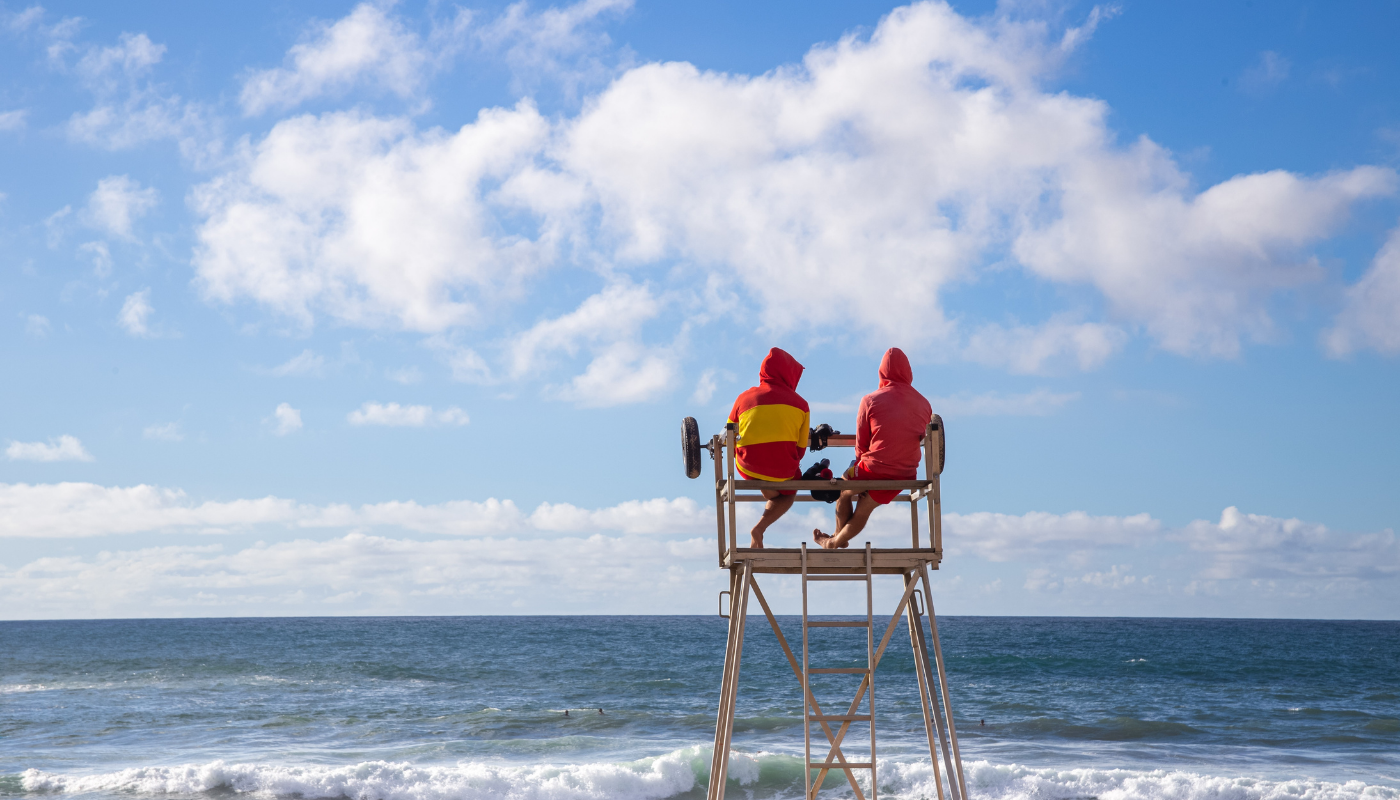 Beach Safety – Everything You Need to Know to Ensure a Safe (and Fun) Trip to the Alabama Gulf Coast
May 26, 2022
Going to the beach and having fun is good but going to the beach and having fun safely is even better. There are many ways to get the most out of your stay in Orange Beach and Gulf Shores, but our favorite way is responsibly. Here's our guide to everything you need to know to ensure a safe (and fun) trip to the Alabama coast.
Check Daily Beach Conditions
Luckily, Orange Beach and Gulf Shores make it easy to check the beach conditions each morning. Visit the Orange Beach and Gulf Shores websites for everything from the weather to surf conditions. You can also check surf conditions by calling 251-968-SURF(7873) for Gulf Shores and 251-981-SURF(7873) for Orange Beach. Knowing the beach conditions can help you plan and ensure you have all the beach tools you need for a perfect day.
Beach Flags
Beaches along the coast work on a flag system to indicate the conditions of the beach every day. Green and yellow flags typically indicate a low to moderate hazard, but you should still enter the water with caution. Red flags indicate a high hazard, and if you check the beach conditions and see double red flags, the water is closed to the public for safety purposes. A purple flag means dangerous marine life is present, which could be anything from jellyfish to sharks. You may even notice multiple flags. If it's calm waters with some Man-of-War jellyfish spotted, you'll see a green and purple flag stacked.
Seasonal beach lifeguards set the flags up each morning, but you can check the beach conditions website if you're already down on the sand before they arrive.
Lifeguards
Orange Beach and Gulf Shores provide seasonal lifeguard services during the spring and summer months. These lifeguards patrol the beaches from stands, ATVs, and on foot to ensure visitors enjoy the beach safely. Swimming near lifeguard-protected waters will keep you in eyesight in case of emergency.
Rip Currents
A rip current is a localized current that flows away from the shoreline. Rip currents are typically hard to detect, but it is easy for a person to get swept away from the shore quickly if caught in the current. If you feel yourself being pulled away from the shore, stay calm, keep your head above water, and swim parallel with the shore. Rip currents are strong, so trying to "outswim" the current is not advised.
Marine Life
One of the other beach flags to look out for is the purple "marine pests are present" flag. The Gulf is home to some crazy creatures, including the blue button jellyfish, which you'll understand how it got its name once you spot one. Jellyfish are the most typical "pests" present in the water, but it is the Gulf of Mexico, and just like all other oceans and seas, it is home to sharks. The water is usually safe to enter, but keep an eye out for our marine pals and if you see a purple flag, inquire with the lifeguard as to what marine life they spotted that day.
SPF
We're not ones to tell you not to enjoy the sunshine and work on your glowing summer tan, but make sure you wear your sunscreen! The typical UV index in Gulf Shores and Orange Beach during the summer is an eight, which means people with fair skin could burn without any SPF. The American Academy of Dermatology recommends SPF 30 or higher if you are in the sun all day, and you should reapply every two hours. UV protective clothing and eyewear are also essential to protect yourself from harmful rays. An umbrella or tent allows you to take a break from relaxing in the hot sun and is crucial for little ones. Remember, you're going for a sun-kissed bronze look, not boiled lobster.
Leave Only Footprints
One of the greatest gifts on Alabama's Gulf Coast is its pristine beaches. The only way they'll stay as lovely summer after summer is if locals and tourists alike do their part to keep it clean. The Leave Only Footprints is an initiative enforced since 1972 by the City of Gulf Shores to ensure a positive beach experience for everyone. The regulations cover everything from leaving non-permitted items, i.e., tents and umbrellas, on the beach overnight and preserving the dune system. There are also trash receptacles along the beaches for anything you may want to toss before heading home for the day.
We love our visitors and want them to come back each year and have a memorable experience in Orange Beach and Gulf Shores. Follow these tips and tricks during your next vacation, and you're sure to have a fantastically safe time!
Vacation Email Sign Up
---
Related Topics
electric vehicle charging stations Gulf Shores Orange Beach Property Management United Way