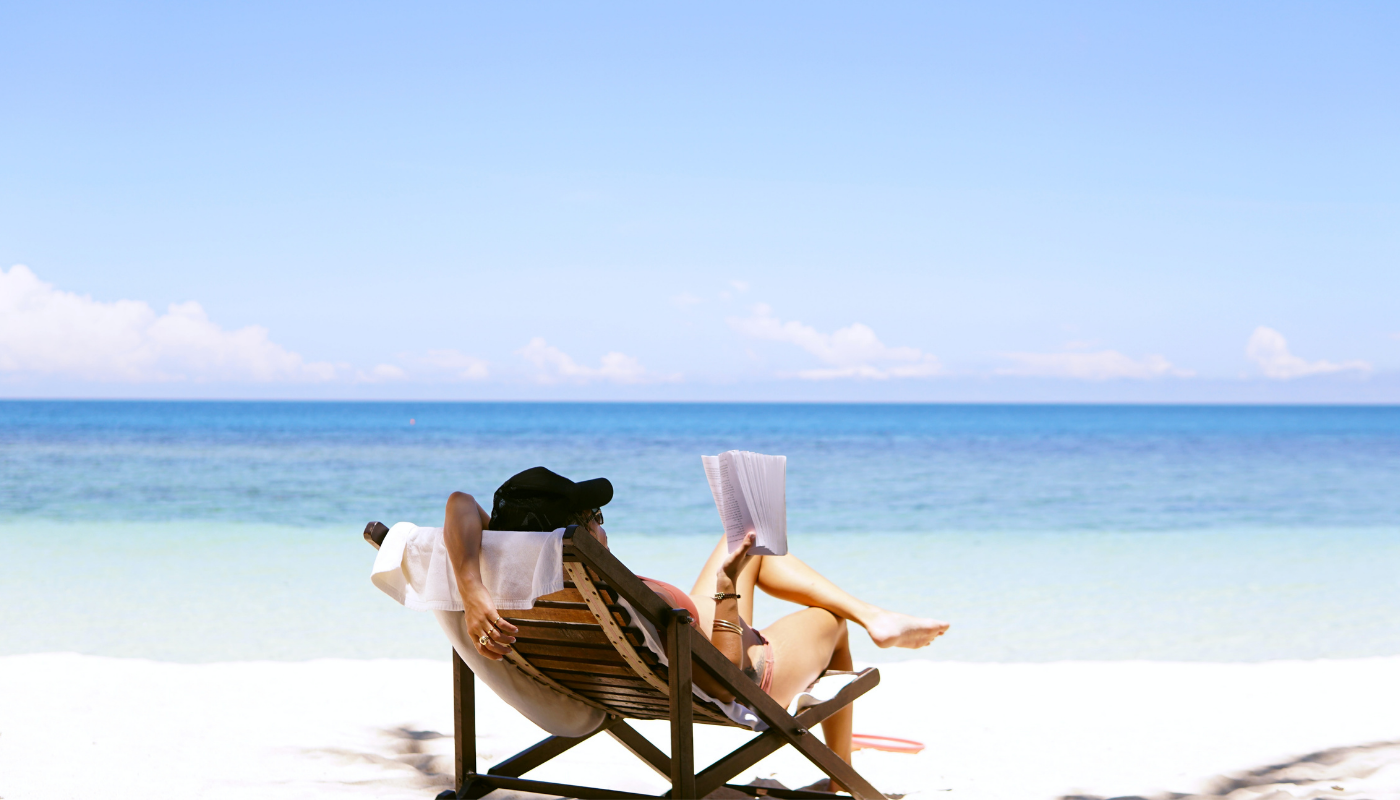 Your 7-Day Beach Planner
May 19, 2022
Everyone knows the best time of the year is summer because it means it's time for your annual beach vacation to Gulf Shores and Orange Beach. We all deserve a week-long break from reality to work on our tan, splash around in the waves, and unwind, but it's always good to plan some fun activities to make your trip even better. Our seven-day beach planner is your guide on how to make the most of spending a glorious week on the Alabama coast. Keep it handy when you start planning your next getaway.
Day One – Arrival
Finally, you're here! You may have taken planes, trains, or automobiles to arrive, but the hard part is over, and now it's time to kick off a sunny week in Orange Beach and Gulf Shores. Once you're checked in and settled, it's probably time to start thinking about food. Get ahead of the hustle and bustle by planning a grocery delivery or pick-up that will conveniently have you doing what you really want to do, lounging at the beach, sooner. Publix, ALDI, and Winn-Dixie offer grocery pick-up and delivery through Instacart, while Walmart pick-up is available through their website. Since no one wants to cook after traveling, head out for a seafood feast to get the trip off on the right foot. Tacky Jacks is the perfect casual waterfront restaurant for your first night in town. The Tacky Shrimp brings the heat with its spicy broth served over rice, pasta, or with a side of French bread. Can you say yummy?
Day Two – Beach and Dinner In
Since you're in Orange Beach and Gulf Shores, you probably want to spend some time at the beach. We hope you packed your sunscreen because you're going to be soaking up the sun on day two of the plan. Pack up some snacks and sandwiches, plus a romance novel or beach games, and head out towards the water. Once you're adequately toasted, head inside, hop in the shower and get in your apron because it's time to whip up some dinner. Keep it simple with fresh Gulf shrimp from a local market and savory southern grits, or go all out with red snapper, garlicky mashed potatoes, and roasted brussels sprouts. Either way, it's the most delicious way to end your second day of bliss at the beach.
Day Three – Shopping and Happy Hour
Just north of Gulf Shores and Orange Beach is the small Alabama town of Foley. Foley is important because it's home to the Tanger Outlets. It's time to take that base tan you worked on yesterday for a spin and get some much wanted (not necessarily needed) shopping done. Some of the brands located at Tanger Outlets include Le Creuset, J. Crew, Reebok, and Ralph Lauren. It'd be even better if you find a new outfit to wear to happy hour, which should be your next stop once you've shopped to your heart's content. The Beach House Kitchen and Cocktails hosts happy hour from 2:00 pm to 6:00 pm for drinks and 2:00 pm to 5:00 pm for apps. Order something tropical and reflect on all the new stuff you get to bring home.
Day Four – Beach and Dinner Out
We're back at the beach for day four, which means boogie boards and sandcastles are bound to be involved. Get in the spirit of friendly competition with a sandcastle building competition and ride the waves for a pretty good workout. You can spend the whole day at the beach because dinner tonight is out on the town. Feel free to dress in your vacay best when you hit the town for a delicious dinner with friends or family. Playa Restaurant is Instagram-worthy with its clean white walls and waterfront deck. If you've had your fill of seafood during your trip, the restaurant also serves tacos, steaks, and burgers. Don't forget an ice-cold margarita to wash it all down.
Day Five – Bike Rides
Orange Beach and Gulf Shores don't just have beautiful beaches to enjoy but plenty of outdoor nature trails for tranquil walks and bike rides. For an easy ride, check out Alabama's Coastal Connection. The trail is four miles out and back and runs right alongside the beach, so your bike ride comes with a view. There's no need to tow your bike along with you because Beach Bike Rentals is close enough to the trail to rent a bike when you arrive.
Day Six – Sunset Cruise
This is the sweet spot in your trip where your tan is amazing, the saltwater has healed your ailments, and relaxation has peaked. What better way to celebrate than to spend the evening out on the water on a sunset cruise? For a unique twist on the typical cruise, try out Cruisin' Tikis. The tikis are round floating bars and the envy of anyone who sees them gliding through the water. The sunset trip lasts an hour and a half and can accommodate up to six passengers plus the personal captain. It'll be the ride of a lifetime out at Orange Beach.
Day Seven – Parasail and Game Night
It's your last full day at the beach, so plan to have a jam-packed schedule. During the day, see the beach in a whole new way – from the air! Chute for the Sky parasailing offers tandem trips 400 feet in the sky along the sugar-white sand beaches and over the beautiful waters of the Gulf of Mexico. After all the excitement, wind down with a game night back in your accommodations. Everyone can graze on a charcuterie board for an easy and light dinner before your last morning waking up in paradise. Orange Beach Concierge makes it even easier by working with the Pantry at the Wharf to customize charcuterie boards. Each board is built with an assortment of cheeses, meats, chocolates, and other accoutrements. Bon appétit!
The Final Morning
It's a sad day, but after such a fun week, you're probably ready to hit the road and start daydreaming about next year. Make sure you grab all your chargers, electronics, bathing suits, and any odds and ends that may have ended up under a bed. Don't forget to leave a review of your trip so others can hear about the fun you had. We hope this planner helps simplify your trip planning and allows your family to create memories that last a lifetime. Safe travels!
Vacation Email Sign Up
---
Related Topics
electric vehicle charging stations Gulf Shores Orange Beach Property Management United Way