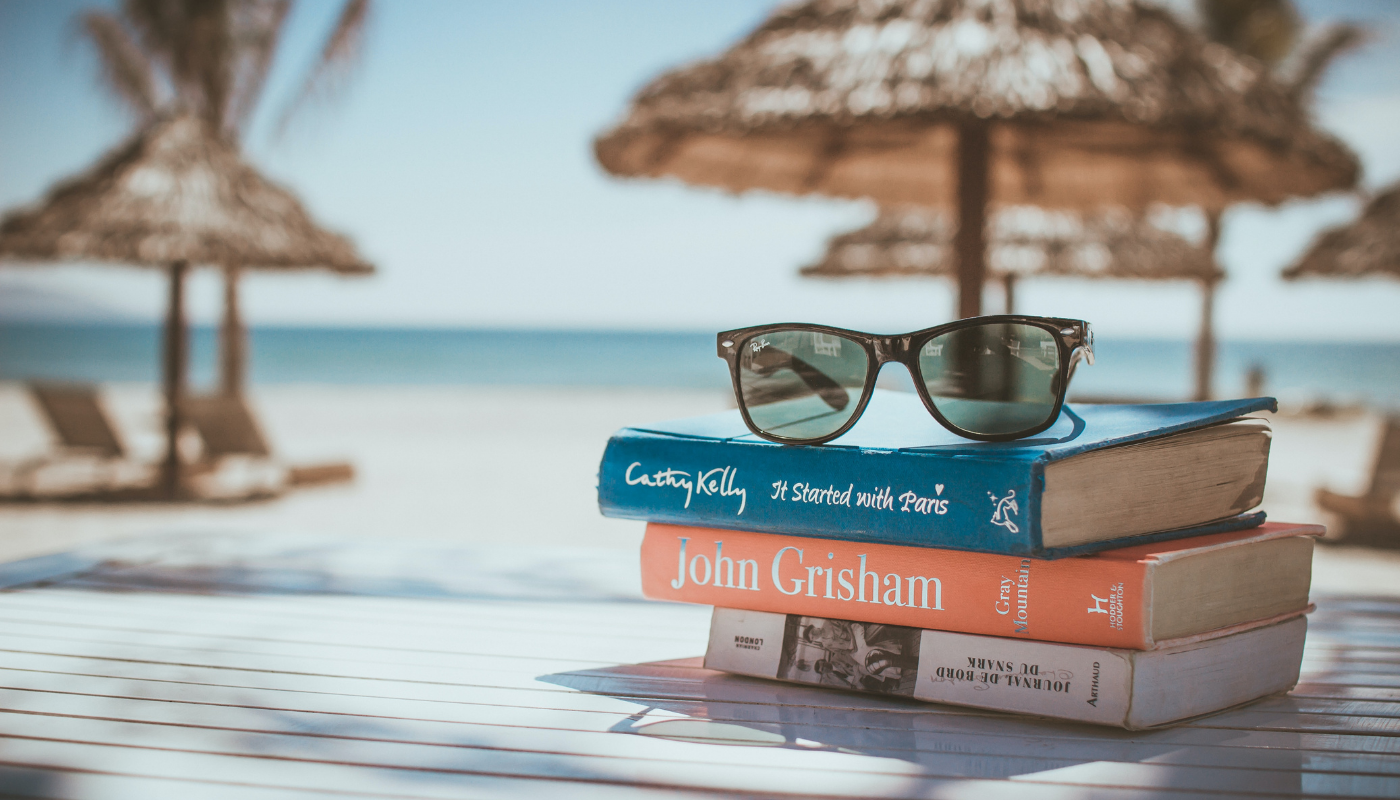 School's Out for Summer! Top 5 Reasons to Kick Off Summer with a Beach Trip
May 19, 2022
After what may seem like an endless year of projects, assignments, activities, and functions, school is finally out for the summer, and we're guessing you're pretty pumped. With weeks of freedom ahead, you may have a list of summer activities lined up, like visiting a museum, attending a concert, or exploring a state park. All are great ideas, and we encourage you to do every one of them, but we think the best way to kick off the summer is with a beach trip to the Alabama Coast!
With miles of sugar-white sands, emerald waters, and perfect temperatures both on land and at sea, it's time to break out the flip flops and shades, pack your bags, and get your summer rolling with a trip to the beach!
How a Beach Trip Will Jump Start Your Summer
Ease into the Season
Tours and museums can be fun, but specific start and end times can be confining, which may not be the best way to start summer. And let's face it, although you might be interested in that celebrated exhibit, the kids might not share the same enthusiasm when waiting in line listening to a tour guide discuss prehistoric times. Why not ease into things with a relaxing trip to the beach? It's the perfect summer prelude with no need to plan an itinerary or stress about entertaining anyone. Just toss the necessities in a bag and head to the beach. What could be simpler?
It can also be a great time to take advantage of off-season rates at many local attractions before summer kicks in. With so much to see and do in Gulf Shores and Orange Beach, the Alabama Coast is a fantastic start to an epic summer!
Enjoy Fewer Crowds
If you love the beach but not the crowds, now is the perfect time to take in summer's goodness minus the frantic pace. With less of a crowd, the beach is a particularly blissful escape of peace and solitude in early summer. Attractions and restaurants typically see fewer crowds this time of year, and you'll often find better service, personalized attention, and a more intimate experience overall. Fewer tourists also translate into a more authentic experience, presenting opportunities to interact with the locals who are more than happy to share recommendations for hidden gems just off the beaten path.
Start Your Base Tan
With summer fast approaching, it's time to start on your base tan, and we've got a few tips for a healthy glow to last all summer long. First off, it's a process and not something to be rushed, although people do try. (Yes, we're talking to you, the fast and furious, stay all day, turn and burn, get it all in as quick as you can, Sun Worshipper). The painful and unpleasant after-effects of a full day in the sun with no protection can linger, making an otherwise fabulous trip downright unpleasant.
The best way to build a tan is to increase your exposure gradually. Be aware that the most harmful rays occur between 10 am and 2 pm, which doesn't mean you can't go out; just take a few precautions and avoid overexposure. Apply sunscreen 20-30 minutes before hitting the beach and reapply often as sweat and trips to the water will wash it off. Bring along a hat, sunglasses, a cover-up, and a rash guard for use throughout the day. Keep aloe on hand in case you've overdone it, and apply moisturizer afterward to extend the life of your tan. Now put on something fabulous, head out on the town, and show off that summer glow!
Plunge Into Your Summer Reading List
We're all about diving into a good book at the beach, and with new releases just in time for summer, it's a great time to reach for something new in your favorite genre. Maybe you've compiled your own list of good reads, or perhaps you reference the best sellers list for inspiration. Whether it be a mystery thriller, a historical novel, or a personal memoir, you'll find a good book and the beach go together like PB & J. Now just pick that perfect spot along the shore, settle into a cozy chair, and turn the first few pages. Before long, you'll be lost in the story and transported to another place and time, eventually drifting off into a peaceful slumber.
Better yet, let someone else do the reading and opt for an audiobook. Additional bonuses: audiobooks won't weigh down your luggage and take up zero space, leaving more room for fun souvenirs on your return trip.
Do All of the Things or Nothing at All
The best part about coming to Gulf Shores and Orange Beach is the stunning landscape and all that it provides, meaning you can do everything or nothing at all. Consider a new water pursuit like sailing, paddleboarding, snorkeling, or kayaking if you're feeling adventurous. Rent a bike and traverse along the Hugh S. Branyon Backcountry Trail or hike through the Bon Secour National Wildlife Refuge and see various animal species in their native habitat.
If all that sounds just a bit daunting, no worries! Take the day as slow as you like. Collect seashells, build sandcastles, or stroll to one of the many beachside cafes for a refreshing Bushwhacker freshly made to order. Sit back and relax, watch the sun sink in the sky, and take in the sounds of the waves gently lapping on the shore. Now that's paradise.
Start Your Summer in Gulf Shores and Orange Beach
No matter how you vacay, you can do it all right here on the Alabama Coast, and hitting the beach now means you can take advantage of excellent weather and fewer crowds. It's everything you love about summer, but better!
Vacation Email Sign Up
---
Related Topics
electric vehicle charging stations Gulf Shores Orange Beach Property Management United Way