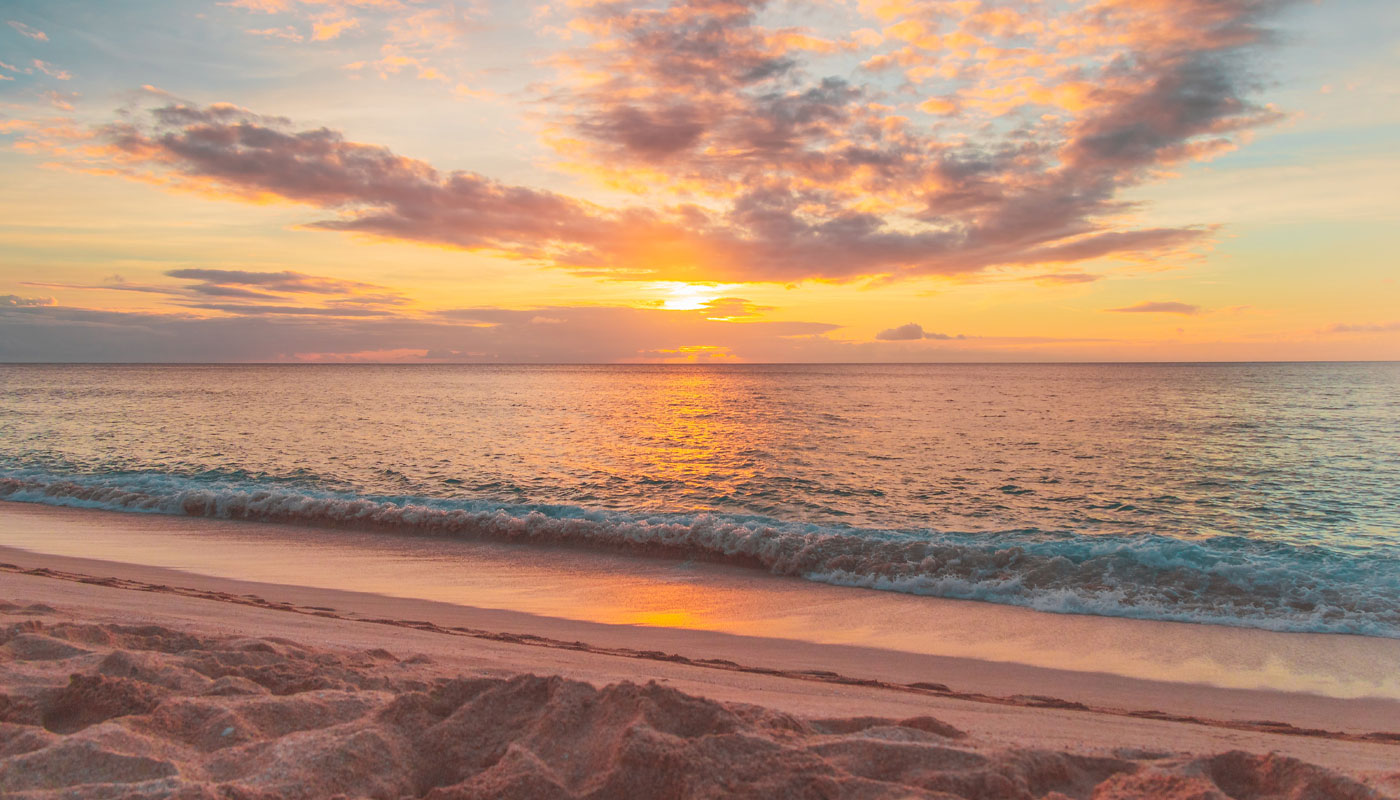 Fall Vacations in Gulf Shores and Orange Beach
September 22, 2021
5 Reasons to Love Fall Vacation in Gulf Shores and Orange Beach
The Alabama Gulf Coast plays host to thousands of visitors every summer, with an influx of tourists primed to explore the area's attractions. Gulf Shores and Orange Beach readily welcome the challenge by offering up miles of sugar-white sand beaches complimented by the emerald waters of the Gulf of Mexico, making every day play day along the Coast. Throw in a host of indoor and outdoor activities, shopping that goes on for days, and an assortment of restaurants serving up the freshest coastal cuisine, and you've got everything needed for a fun-filled getaway.
You might be surprised to find that autumn packs just as much of a punch along the Alabama Coast. With water and air temperatures in the mid-'70s to '80s, you'll find the mild conditions, dryer air, and fewer crowds make outdoor activities even more pleasurable. Get ready to do everything you love on the Coast this fall. From golf and fishing to hiking and biking and a whole mix of water sports!
Whether you're planning a trip with close friends, a travel sports vacation, or a couples retreat, you'll find tons of fall activities in Orange Beach and Gulf Shores guaranteed to get you into the spirit of the season. Be sure to check out the fall events at OWA and events in Orange Beach before planning your trip.
Read on to learn more about why we love fall on the Alabama Coast!
Why You Should Visit Gulf Shores and Orange Beach this Fall
Fun Festivals
The Flora-Bama Oktoberfest urges you to come in lederhosen, as that's what the staff will be wearing! With an expansive buffet, traditional music, and plenty of German beer, what's not to love? Sample from an array of customary fare, including brats, sauerkraut, and German potato salad. Then, raise your stein and bellow "Mehr Bier Bitte" (more beer please!) alongside fellow festival-goers. 
Accommodating up to 100 vendor spaces, the Freedom Fest will see a fun day celebrating a mix of the arts, music, and food along the Alabama Coast. The Wharf is playing host to the event, a hugely popular entertainment district with shops, restaurants, an amphitheater featuring live entertainment, and one of the Southeast's largest Ferris wheels!
Halloween Traditions
Just because you're traveling during the holidays doesn't mean you have to forego family traditions. Celebrate Halloween with Hall-O-Week at the Wharf, featuring seven days of Halloween-themed activities and fun for the whole family. Dress in costume and partake in festive hayrides, pumpkin painting, trick-or-treating, and Halloween movies on the lawn. 
Enjoy all the shops and restaurants in downtown OWA before entering the Town of Terror, a haunted house sure to get your blood pumping. The family-friendly theme park will see ghostly decorations and actors in costume doing their best to incite screams from passersby, creating a fun and festive atmosphere. Interested in a less scary alternative? Enjoy fright-free events with a No-Boo necklace or take in Park After Dark with many kid-friendly activities, including trick-or-treating, a costume contest, and a hay maze. Follow it up with a funnel cake or some fried Oreos and create a new annual tradition! 
Live Music
If you're ready for a new fall soundtrack, the Frank Brown International Songwriters Festival might serve as the perfect inspiration. The event sees more than 200 songwriters and musicians convening in two dozen venues along the Florida-Alabama Coast. You'll find a mix of Grammy Award-winning artists performing alongside raw, new talent in an array of settings. From Perdido Key to Orange Beach, interact with the performers, hear about song inspirations, and take in the sounds in intimate lounges, honky-tonk bars, and beloved local hangouts.
If you'd prefer to source a single spot with a great view and settle in for the day, Lulu's will fit the bill. From blues, classic rock, country, and more, you'll find some of the best local artists, excellent food, and a great outdoor area that will keep the kids entertained for hours!
College Football
Nothing screams fall in the south like college football. Grit, determination, victory, and defeat all play out on the gridiron, and we simply can't get enough of it. If you can't be at home in your easy chair, the next best spot is The Hangout. Catch your favorite rivalries on one of twelve big screens, grab some BBQ pork nachos and a cold beer, and let the pageantry of the game unfold. The Flora-Bama Ole River Grill features over 30 screens, open-air seating right on the beach, and channel sound boxes at each table, sincerely inviting you to experience the game the way southerners do. Plant your toes in the sand, order up a Bushwacker and a po'boy, and enjoy college football at its finest!
Beach Sunsets
The cooler, drier air brings gorgeous sunsets along the Alabama Coast, with plenty of spots to take in the mixed palettes painting the sky each evening. Rent a paddleboard or kayak, enjoy a leisurely bike ride along the Hugh S. Branyon Backcountry Trail at Gulf State Park, or head to Lake Shelby, a freshwater lake ideal for virtually any water activity. Pack a picnic and enjoy dinner under a covered pavilion at Orange Beach Waterfront Park, a family park on Wolf Bay. The kids will love the outdoor slides, swings, and climbing areas, and you'll love the paved walking paths and breathtaking sunsets!
Experience Fall in Gulf Shores and Orange Beach
Why wait until next summer to enjoy everything Gulf Shores and Orange Beach have to offer today? You'll find autumn brings everything you love on the Coast and winter is full of celebrations. We'll even throw in a few tips to help you explore the area like a local no matter what time of year you visit!
---
Related Topics
electric vehicle charging stations Gulf Shores Orange Beach Property Management United Way