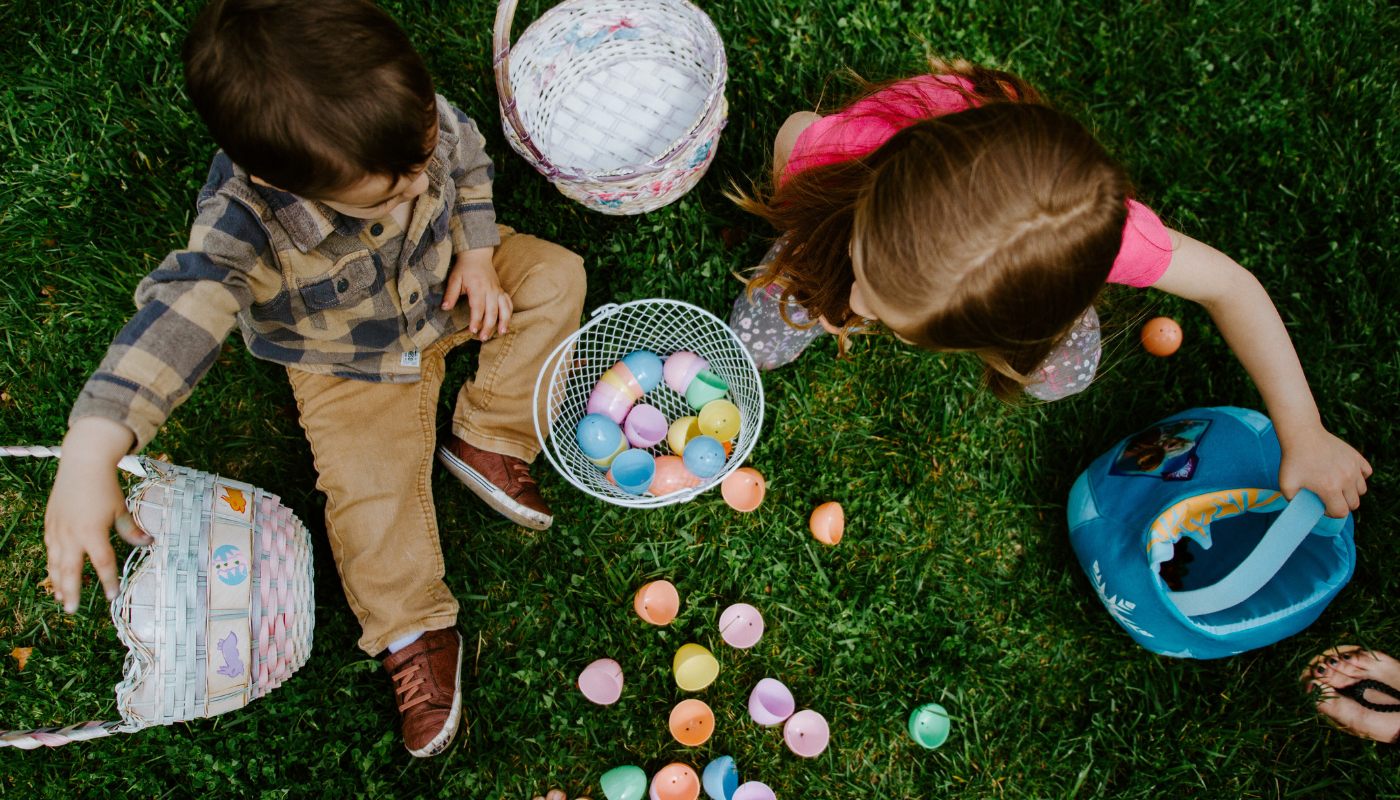 Hop On Down: Easter in Gulf Shores and Orange Beach
March 10, 2022
There's no better way to celebrate Easter weekend than spending your days along the sandy beaches of Gulf Shores and Orange Beach. A beach vacation is just what you need to bring the family together to celebrate with traditions new and old.
Whether you want to stay in and cook a big Easter Brunch followed by an egg hunt around your beach vacation home or visit the Easter Bunny out on the town, Alabama's Gulf Coast offers a unique Easter experience you won't soon forget. There are so many reasons to create new traditions with the ones you love when you spend Easter in Gulf Shores and Orange Beach.
Let's hop in.
Why Should You Spend Easter at the Beach?
Easter is a holiday that can bring loved ones together over delicious food, competitive egg hunts, and an abundance of quality time. Why not make it even better by spending Easter in Gulf Shores and Orange Beach enjoying the beautiful scenery, warm weather, and change of pace a beach vacation brings?
Don't think of going to the beach this Easter as being away from home, but rather as spending some time at your favorite home away from home. A few reasons you should consider booking a trip to Orange Beach and Gulf Shores to spend Easter at the beach include being able to cook your Easter meal in a large beach house, keeping up family traditions like Easter egg dyeing, and hosting an epic Easter egg hunt on the beach. Just like home, but even better.
Cook Your Meal at Home
Thanksgiving may be considered the foodies' favorite holiday, but Easter brunch and dinner can be just as important. Think fluffy bunny pancakes, hippity hoppity bacon, and Easter eggs all prepared in a well-appointed kitchen. What could be better?
Kaiser Vacation Rentals offers a curated selection of vacation homes for families large and small along the beaches of Gulf Shores and Orange Beach with stunning, well-appointed kitchens. For the home chef, you can make your culinary dreams come true.
After brunch, retreat to the beach to relax in the sun, play in the surf, or throw around the frisbee to work off some of your brunch bites. If your family prefers an Easter dinner to brunch, you'll have the whole day to create new Easter dinner traditions, and maybe add some Gulf Coast flair to a few of your favorite dishes. Bonus: dress up or down since you'll be dining in your private beach home!
Keep Up Traditions at the Beach
Growing up your family probably had its own Easter traditions including egg hunts, leaving treats out for the bunny so he'd leave you the best basket, eating way too much candy, going to church together, or dyeing Easter eggs. Luckily, all of these things are possible when you spend Easter at the Beach!
Easter Egg (Beach) Hunt
No Easter is complete without an egg-cellent egg hunt. While it doesn't seem like the sand would be a tough place to find eggs, there's plenty of ground to cover. Getting the older kids off their "home turf" by hiding eggs in your beach home or condo can help out the little ones when it comes to finding eggs. Make sure that you keep track of any eggs you hide outdoors so none of them end up in the Gulf of Mexico or are picked up by beach wildlife. Remember, leave nothing behind except footprints during your beach visits to keep the area beautiful for years to come.
Easter Activities in Orange Beach and Gulf Shores
Luckily spending Easter in Orange Beach and Gulf Shores is something plenty of people love, so there is a lot to do for this spring holiday. Check out some of the fun activities planned this year when you spend Easter at the beach.
Easter Photos and Egg Hunt at the Wharf
Each weekend starting March 26th and running until Easter weekend, your family can don their Easter best for Easter Photos and Egg Hunt at the Wharf. Not only is it a wonderful keepsake, but the bunnies that come along for the festivities will up the cute factor of any photos you take. If egg hunts are more your speed, then you won't want to miss the Easter Egg Hunt sponsored by the Island Church on April 2nd. The morning event is perfect for kiddos from infants to 10 years old. More than 5,000 colorful eggs are up for grabs during the complimentary family-friendly event. Be sure to pack your little one's Easter basket so they can bring home plenty of goodies.
Easter Egg Hunt at the Flora-Bama
The Flora-Bama is home to the world-famous bushwhacker, a mullet toss across state lines, and one of the best Easter egg hunts along the Gulf Coast. On Saturday, April 16th the Easter Bunny will arrive in Flora-Bama style by skydiving down to the beach. The free event runs from noon to 3:00 p.m. with plenty of eggs for the kids, drinks for the adults, and pictures with the Easter Bunny!
Easter Photos and Lunch at Lulu's
Even the Easter Bunny deserves to spend Easter in Gulf Shores. Head over to Lulu's for Easter Photos and Lunch from 1:00 p.m. to 3:00 p.m. on Easter Sunday so see the star of the show in person. Snap a fun picture and enjoy Easter treats and a tasty fresh seafood lunch. No clean-up is required so you can spend more time enjoying the company of loved ones during your trip.
Treat Yourself to Beach Service (Easter Style)
Plenty of area churches offer regular Sunday services right on the sand and welcome visitors and locals alike to participate this Easter in Gulf Shores and Orange Beach. The Flora-Bama and Gulf State Park Pavilion are just a few locations where you can worship on the beach this Easter. Some even offer majestic sunrise services to enhance the experience for anyone who participates.
Hop off the typical bunny trail, pack your Easter basket with swimsuits and flip flops, and plan a trip to Gulf Shores and Orange Beach this Easter. It will be quite the eggstravaganza for the whole family!
Vacation Email Sign up
---
Related Topics
electric vehicle charging stations Gulf Shores Orange Beach Property Management United Way