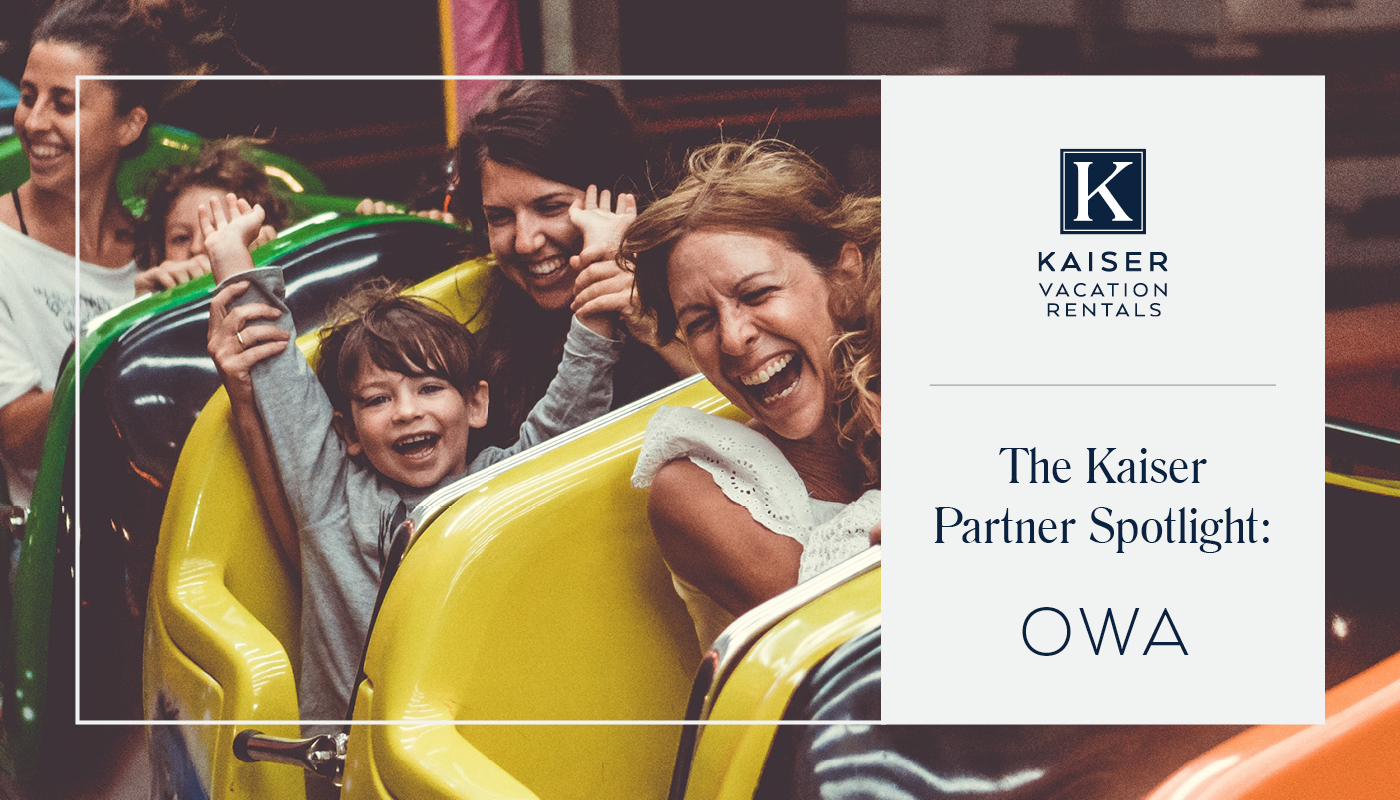 With a legacy along Alabama's Gulf Coast spanning over four decades, to say Kaiser Vacation Rentals is crazy for the area would be an understatement. When it comes to our guests who travel near and far to celebrate our sugar-soft beaches and pristine Gulf of Mexico waters, our family is committed to yours. Our goal is to ensure your vacation experience is one for the books, beginning with a luxurious vacation home provided by Kaiser Vacation Rentals and being available to you as your local guru on all things fun, relaxing, and memory-creating.
That's why we're spotlighting local tourist attractions you won't want to miss, starting with OWA, an attraction described as a park and resort, but is so much more. With an amusement park packed with rides for the whole family, a downtown center featuring shopping, dining, and weekly events, and the much-anticipated arrival of an indoor waterpark, OWA is located in Foley, AL, just a short drive from the Gulf Coast, and waiting to welcome you.
With so much to unpack, Glen Kaiser, Founding Partner of Kaiser Vacation Rentals, sat down with Kristin Hellmich, Director of Marketing and Public Relations, to get the scoop on all things OWA. Here's what she had to say.
Learn About OWA
OWA is about a 10-minute drive from the beautiful beaches of Gulf Shores and Orange Beach and is most widely known for its theme park, The Park at OWA. Below, Kristin gives us a rundown.
The Creation of OWA
Making lemonade out of lemons, OWA sprang off the heels of the BP oil spill, seeing a vision to provide visitors more off-beach activities to enjoy. Today, the dream has become a reality and is bigger and better than they ever could have imagined.
What Does OWA Mean?
Not an acronym and not pronounced O.W.A., OWA is a Native American name that translates to 'Big Water'. Kristin talks about the pride they carry with the name.
Tropic Falls Indoor Waterpark
Slated to open late spring/early summer, this 80,000 sq ft glass building will feature slides for all ages, a lazy river, cabanas, a bar & grill, and a retractable roof and wall to allow the coastal breeze to come through while still staying shaded from the sun. Venture outside the building, and an enormous wave pool will greet you. Learn all about it below.
Upcoming News
With a team focused on reinvesting in their park, Kristin gives us a sneak peek into upcoming events and news for OWA.
Look no further than Kaiser Vacation Rentals and its community partners for all your vacation needs. Browse our selection of vacation homes and plan a visit to OWA during your next vacay!
Vacation Email Sign up
---
Related Topics
electric vehicle charging stations Gulf Shores Orange Beach Property Management United Way