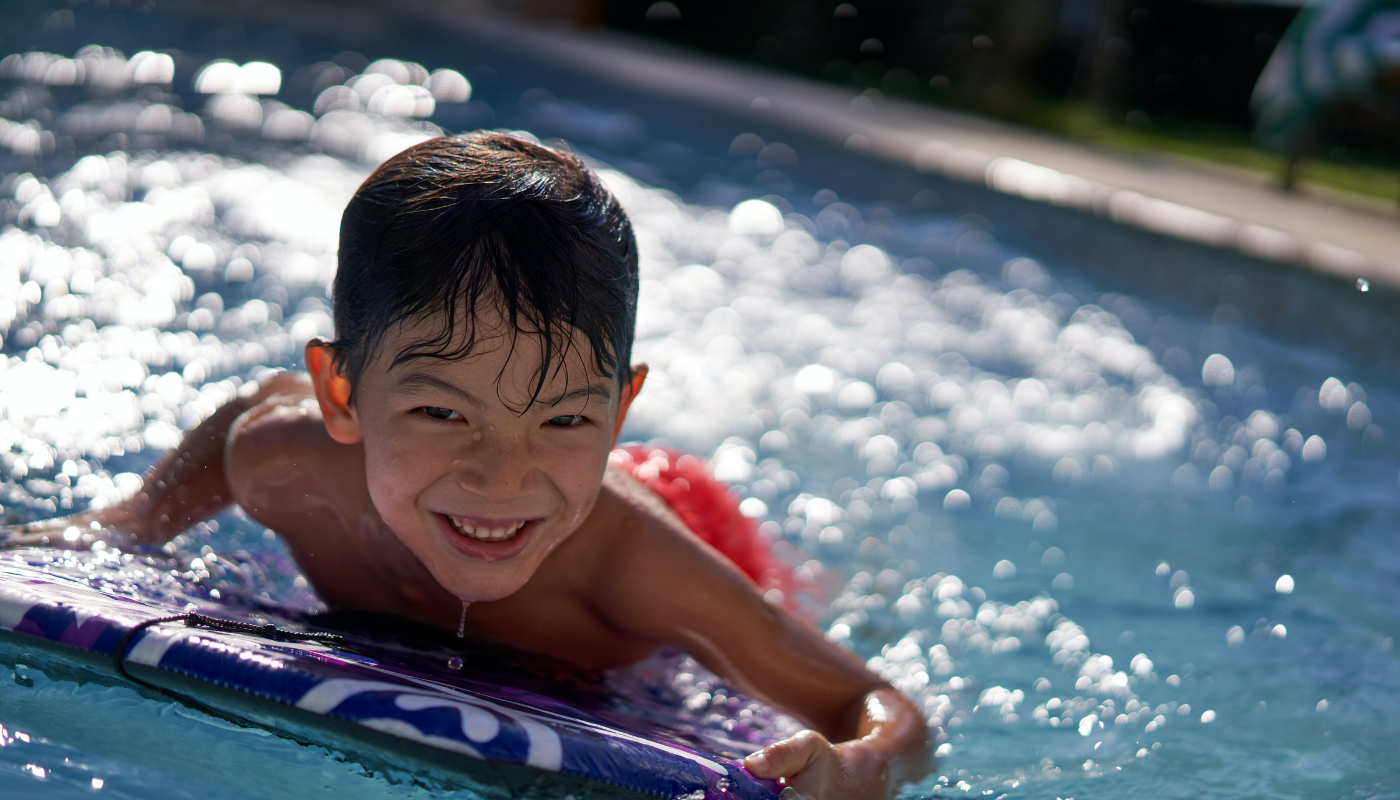 Your Summer Beach Bucket List
March 17, 2022
The temperatures have warmed up, the air smells salty, and it's time to get a cold and refreshing scoop of ice cream for dessert – it's officially summer – at least in your mind. We know you're daydreaming about lounging out on your towel and perfecting the summer glow. Any trip to the beach is a summertime rite of passage, but there are certain things that you can do to make it the ultimate vacation. From sipping on a frosty beverage with your toes in the sand to eating the freshest seafood, you should be spending your summer in Gulf Shores and Orange Beach.
Check out our top five summer bucket list items that will be having you pack your swimsuit and sunglasses and mark your summer vacation on your calendar!
Sip a Cold Drink at Sunset
The Gulf Restaurant in Orange Beach offers a unique menu with rustic cuisine and tasty cocktails. Located directly on the Gulf of Mexico at the Perdido Pass, it's the perfect place to grab a drink and watch the sunset. Longer days and later sunsets call for a crisp draft beer or refreshing mojito to get your night off to a festive start. Another option for Gulf views and delicious drinks is the world-famous Flora-Bama Lounge, Package, and Oyster Bar located on the Florida-Alabama state line. If you haven't had a Bushwhacker from the Flora-Bama you simply haven't lived. Flora-Bama offers a front-row seat to all the action from the annual Mullet Toss to sensational sunsets every summer evening.
Boogie Board on the Waves
What goes together better than peanut butter and jelly? A boogie board at the beach. The Gulf of Mexico isn't exactly known for its swells and amazing surfing opportunities, which means the warm, calm water makes the beaches of Gulf Shores and Orange Beach ideal locations for boogie boarding. As a beginner-friendly activity that takes place in shallow water, boogie boarding is a perfect family activity for almost all ages.
Boogie boards are easy to come by along the Gulf Coast. Look for surf shops along Highway 59 going into Gulf Shores as well as along the main beach road (Alabama's Coastal Connection, known as Beach Road or Perdido Beach Road). Surf Style and Ron Jon are great places to grab boogie boards and all the other beach essentials, like sunscreen, beach towels, sand buckets, and so much more. Summer in Gulf Shores and Orange Beach just doesn't get any sweeter than splashing around in the Gulf of Mexico!
Play Spikeball or Sand Volleyball
Let's keep it going with fun activities that can double for exercise during your summer in Orange Beach and Gulf Shores. We hope you didn't leave your competitive spirit at home because it's a necessity for any spikeball and volleyball game. Since a volleyball net isn't the easiest thing to travel with, we recommend heading to Gulf Place – the main public beach in Gulf Shores – where they have volleyball nets available for public use, and it's nearby The Hangout if you work up an appetite.  Don't feel like heading out past your beach home to play the game? No worries, Ike's Beach Service is happy to set up for you!
Spikeball sets come bundled, so you're able to play wherever you are. Step out of your condo or beach house set up and let the competition begin. Both games are easy to play for as few as two people or as many as 10. Grab your summertime pals and have some fun in the sun, but we should warn you, there's a 99% chance you'll end up pretty sandy.
Build a Sand Castle
Have you ever wanted to test out your architecture skills? Look no further than the supplies nature has given us during your summer in Orange Beach and Gulf Shores. Grab your sand pail and shovel to build your dream palace. Seashells and seaweed pieces make beautiful accents for your sandy home.
 Do you want to refine your expertise during your trip? Bring in the professionals from Sand Castle University for a sandcastle-building lesson. You'll be able to upgrade from a one-bedroom sand shack to the Taj Mahal of sandcastles. Sand Castle University's team can also create custom sculptures to celebrate a special occasion, which can make your summer birthday or proposal even more spectacular! We always recommend leaving only footprints on the beach, so be sure to grab any of your special touches to your white-sand masterpiece before you head home for the day.
Get Dinner at Your Favorite Seafood Joint
Spending any part of your summer in Orange Beach or Gulf Shores means you'll get your fill of fresh seafood every day. There are places to go straight from a day of soaking up the sun to munch on a piping hot basket of fried popcorn shrimp with tangy cocktail sauce or bring your best date-night attire and toast over an indulgent chef's specialty.
 The Hangout offers up a fresh catch Gulf Grouper sandwich that will have your tastebuds singing! Gulf to table takes on a new meaning since you can step straight out of the water across the sand and to your seat at the Hangout. Louisiana Lagniappe is an upscale seafood restaurant with stunning water views and even more impressive eats. The lobster rangoons and the Grouper Louisianne are so decadent you'll keep coming back for them every summer. Celebrate a special occasion at Louisiana Lagniappe or just use it as an excuse to feel fancy during your vacation.
We know there are plenty of things to do during a summer in Gulf Shores and Orange Beach, but when you start to plan your summer '22 vacation be sure to keep this list handy as a reference. It can also serve as inspiration for all your summertime beachy dreams during the next few months until warm weather and the sugar sand calls you back to your favorite beach towns.
Vacation Email Sign up
---
Related Topics
electric vehicle charging stations Gulf Shores Orange Beach Property Management United Way