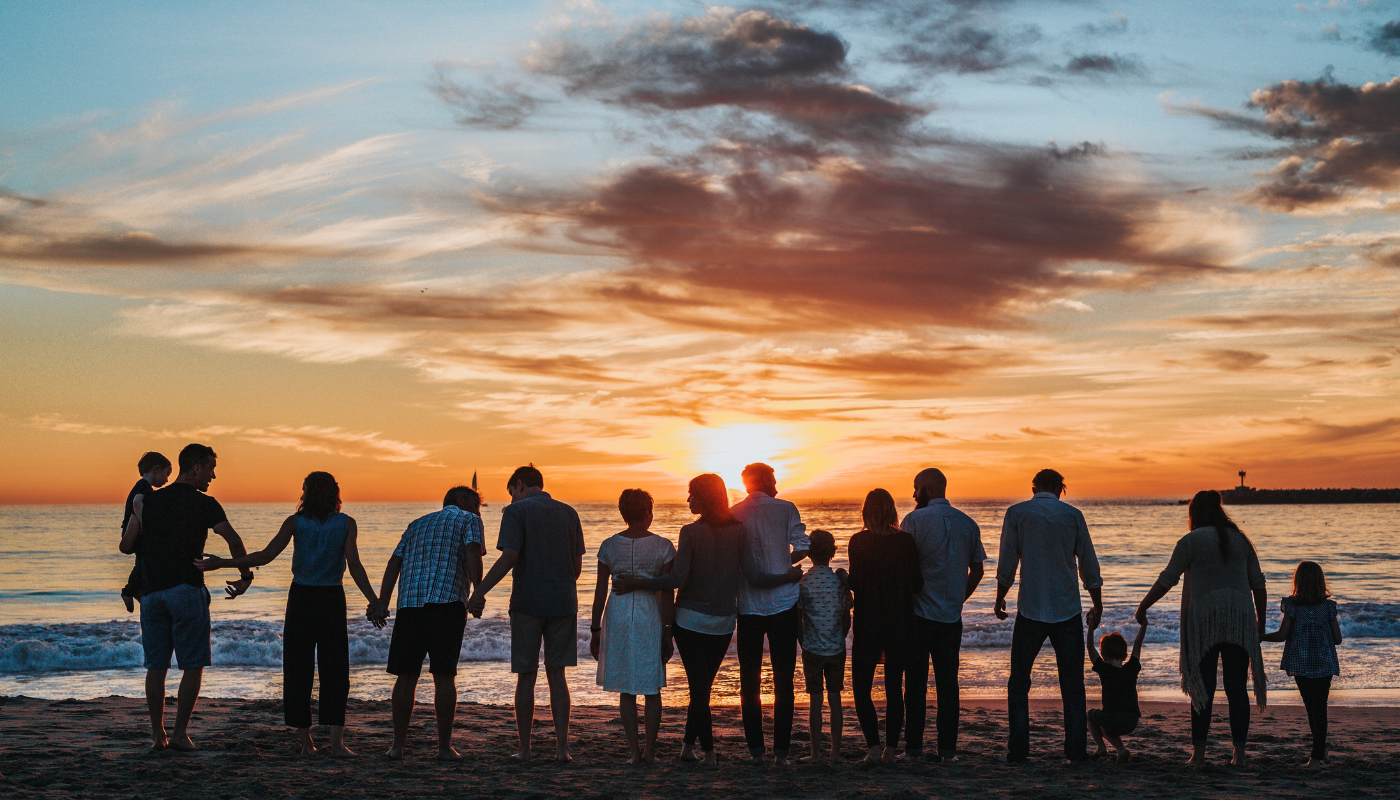 How to Plan for Thanksgiving at the Beach
October 14, 2022
Although tradition might lead you to believe that Thanksgiving is a holiday best celebrated at home, maybe it's time to reconsider. After all, this festive occasion extends beyond the grand meal; it's all those special moments shared with loved ones throughout the holiday weekend. Where better than the beach to enjoy some good ole family bonding? We're talking beach strolls in the crisp November air, board games and puzzles in a cozy vacation rental with spectacular ocean views, and a delicious Thanksgiving dinner they'll talk about for years to come.
Maybe it's time to break tradition and start something new this year. Bring the whole family together for a casual, relaxed Thanksgiving at the beach for memories to last a lifetime!
What to Pack
One of the things we love about the Alabama Coast is the gorgeous year-round weather. In November, air temperatures average in the upper 60s during the day, dropping to the mid-50s at night, while water temperatures hover around 70 degrees. Pleasant conditions encourage plenty of outdoor activity, and we have a few suggestions to help streamline your packing for a fun weekend on the Coast.
Layering is key, particularly if you'll be departing from a much cooler environment. That begins with T-shirts and breathable fabrics like rayon, linen, and cotton. Although summer might be a distant memory, you'll still want protection from the sun's harmful rays. Sunglasses, sunscreen, and a soft bucket or baseball hat are beneficial, and walkable footwear is a must. A jacket, sweater, or sweatshirt will keep you comfortable during cooler evenings. Remember, the Alabama Coast is a relaxed environment, and restaurants and local businesses welcome casual attire.
Where to Stay
Now that you've decided to spend Thanksgiving at the beach, next on the agenda should be finding the perfect vacation home. Shop around to find something that suits your needs and consider location, size, and amenities. You'll want a vacation home to comfortably accommodate the whole family, with plenty of room for everyone to spread out and relax. You'll also want to ensure you're near the things you enjoy, be it the beach, attractions, restaurants, or all of the above! Also, look for amenities to elevate your stay, like an expansive outdoor deck, stunning water views, and convenient EV charging stations. No matter what you select, rest assured our fully equipped Kaiser Vacation Rentals will have everything needed to prepare a fabulous holiday meal.
Not only are our luxury vacation rentals equipped with flatware, dishware, and drinkware, but also a skillet set, a shrimp/crab pot, and a saucepan set. You'll also find bakeware, cake pans, cookie sheets, and muffin pans, perfect for grandma's delicious desserts. Whether you need platters for serving, an electric mixer to whip your legendary mashed potatoes, or a pitcher for those celebrated Bloody Marys, it's all within arm's reach. From measuring cups and vegetable peelers to cooking utensils and mixing bowl sets, you'll have every reason to create an epic Thanksgiving dinner in your beautiful vacation rental.
Tips for Eating In
Wal-Mart and Publix are nearby for sourcing ingredients, but we'd also suggest a trip to Rouses Market. Select from prepared foods, cheese and charcuterie trays, fresh seafood, and a healthy selection of wine, beer, and spirits, rounding out your festive menu. Their holiday guide is an excellent resource for mouthwatering recipes to add to your Thanksgiving dinner table. If you're feeling adventurous, maybe throw in a few Southern accompaniments to your traditional family meal (oyster and cornbread dressing, anyone?) Reference their drink guide for delicious cocktails and propose a celebratory toast to a new take on old traditions.
Shop online, swing by for curbside delivery, or simply have everything delivered to your vacation rental via Shipt or Instacart. Simply download the free app, select your items, and you'll have that turkey in the oven in no time!
Additional Dining Options
Not interested in cooking a full-blown meal? Prepare your favorite side and take the whole family to the Flora-Bama Thanksgiving Potluck instead! They've been providing the turkey and ham for years at this annual event that sees guests arriving with side dishes to accompany the main course. Bring yours in a disposable container and arrive by noon as serving begins at 1 pm. As is tradition, several local service members in our Armed Forces are invited, and veterans are always served first.
Orange Beach Concierge Services is taking orders for Thanksgiving dinner to-go on a first-come basis, so call to reserve yours today. Take your pick from roasted turkey and tenderloin as main course options. Throw in a few sides, like herb dressing, sweet potato smash, and cranberry relish, and add french silk and pumpkin pie for dessert. Sarah's Homemade lets you cook up the bird and call them for your sides and desserts. Choose from mashed potatoes, corn casserole, cornbread sausage dressing, and sweet potatoes, then throw in an apple cinnamon bundt cake for the perfect ending to the perfect meal. Grab a breakfast casserole while you're there for a delicious brunch to feast on over the weekend!
Fun Beach Activities
We love family traditions, particularly around the holiday season, and there's no need to leave yours behind. By all means, bring them with you, and maybe add a few new ones this season. If your family battles it out with a fiery board or card game at the kitchen table each year, go at it! Only this year, do it on the deck of your vacation home overlooking the beautiful Gulf of Mexico. The views don't get much better, and the kids will be perfectly content to cuddle up on cozy furnishings with blankets and pillows, watching movies all night long.
Your family football game will be even more fun at the beach, and everyone will enjoy a friendly volleyball or kickball game on the soft sugar sand. Collect seashells, build sandcastles, or just sit back and enjoy the stunning autumn sunsets. Whether you prefer to lounge in your PJs and watch football all weekend long or head to the beach for some family photos, you'll find plenty to keep you busy when you celebrate Thanksgiving at the beach along the beautiful Alabama Coast!
Vacation Email Sign Up
---
Related Topics
electric vehicle charging stations Gulf Shores Orange Beach Property Management United Way