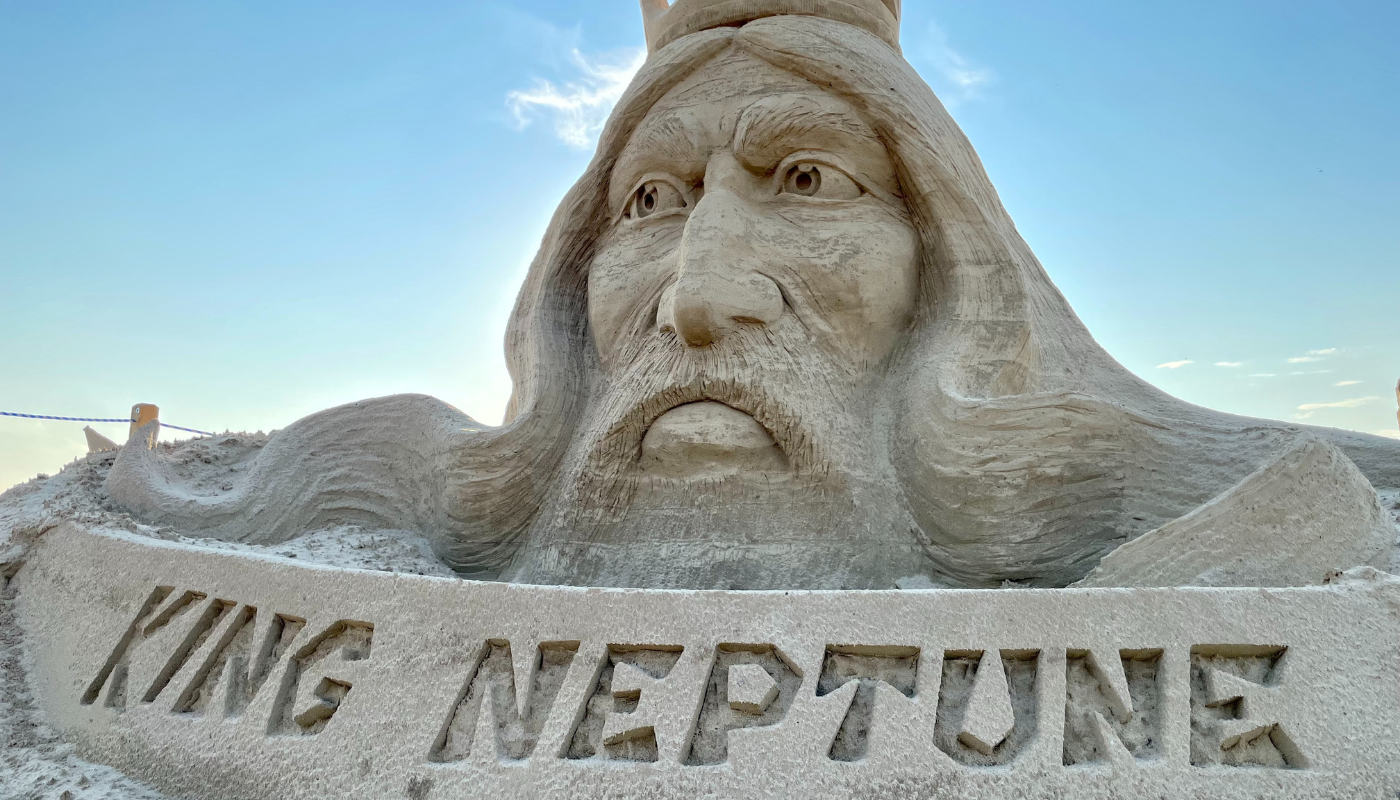 Day Trip – 5 Things to do in Fort Morgan, AL
September 22, 2022
Nestled within the exquisite Mobile Bay inlet lies a hidden gem, Fort Morgan, Alabama. This charming island community is positioned within ideal day trip proximity from Orange Beach and Gulf Shores, making it a popular destination for visitors to the Gulf Coast. Not to mention, the Mobile Bay Ferry from Fort Morgan to Dauphin Island, another popular day trip option while visiting Alabama's Gulf Coast.
The optimal adjacency that Fort Morgan has to the surrounding resort islands adds to the appeal in that it is always a short commute to the nearby communities. The local chain of islands where Fort Morgan resides offers activities and attractions for visitors of all ages. No wonder this island town has loyal visitors returning to visit season after season. Whether you are searching for an outdoor adventure, a world-class meal, or an educational study, Fort Morgan's diverse attractions will provide you with that much-needed sense of escapism that we all crave on vacation.
As one of the united communities of Baldwin, Alabama, Fort Morgan is filled with residents that keep the providential community overflowing with southern charm. The local restaurants, shops, and businesses are run by the town's local citizens, who greet you with warm hospitality and happily share all of their hometown tips and recommendations. The island is abundant with vacation rentals if you want to extend your stay beyond a day trip getaway. Many visitors enjoy their visit so much that they don't want to leave, so we've put together our recommendations for the perfect stop at Fort Morgan. Take our word for it and experience the reverence of this coastal oasis.
Sand Castle University
Perhaps one of the most creative experiences you can have in Fort Morgan is at Sand Castle University. This one-of-a-kind educational experience is open to sand castle enthusiasts of all skill levels and will leave you with new expertise you never knew you needed. The classes are led by expert sand castle builders who meet you on the beach with all the equipment and knowledge you will need to create the sculpture of your dreams. This educational experience is exceptional because you can enjoy the sun, sand, and waves while learning a new art. Children and adults alike will enjoy the feeling of accomplishment as they create something within nature and learn about the local ecosystem. Pack a few towels and sunscreen because this won't be your average beach day.
Fort Morgan Road Trail
Sometimes, the best things in life are free, and Fort Morgan Road Trail is the perfect example of this life lesson. As one of the historic areas of the island, this trail was used by the Union Army during its march on Fort Morgan during the Civil War. There is no cost to explore this converted rail line and hike through the town's picturesque scenery and natural surroundings. For those active visitors who prefer biking, it is an ideal distance to get some peddling in and adventure into Fort Morgan's wonder. There are restaurants to stop in for rejuvenating snacks, such as Cafe Beignets, located toward the east end of the trail, and plenty of civilization accessible during your excursion. Dogs are allowed, so if your pup is up for the trek, bring them along for the adventure! Exploring a new place by foot is the best way to experience what it offers, and Fort Morgan Trail will leave you with a new understanding of this coastal gem. Get your hiking boots on and prepare to explore Fort Morgan!
Fort Morgan Monument
For the history scholars visiting Fort Morgan, we recommend visiting the historic military installation where the island takes its name. Located on the island's eastern tip, this red brick fortification was built during the war of 1812 to guard the ship channel against possible British attack. Due to its restoration, it remains in standing condition. The Fort is named for Revolutionary War Brigadier General Daniel Morgan and was erected in 1989 using nearly forty million enslaved person-made bricks. You will stand in awe as you observe the history in front of you at this monumental site. There is a guided tour, and you can also walk the perimeter free of cost, so regardless of your budget, Fort Morgan is worth a visit.
Dottie Joe's Fishing Charters
No trip to the gulf coast is complete without an adventure out on the open seas, and the clear waters of Fort Morgan have some of the best fishing in the region. Whether you are looking for redfish or blue marlin, Dottie Joe's Fishing Charters will provide top-of-the-line guides with decades of experience who know the prime locations for a successful day at sea. This reputable company has hosted nearly eight thousand excursions over the years. It isn't uncommon to witness a pod of dolphins following your charter as they perform a show while you observe the marvels of nature. Pose for a photo with the day's catch and save the memory for years to come. You'll want to bring a large cooler because you won't go home empty-handed after a trip with Dottie Joe's Fishing Charters.
Tacky Jack's
One of the most exciting parts of travel is tasting each city's local cuisine, especially when fresh seafood is involved. The seafood at Tacky Jack's will have your mouth watering as you enter the colorful shack overlooking the tranquil waters. Low country delicacies like their 'Gator Bites' (gator tail) and 'Wangs' (chicken wings) are just a few of the unique items on the menu that make for an unforgettable dining experience. If you're strategic, you should plan to dine during one of the many nights they host live music on the patio. You can't beat the experience of enjoying coastal views with local musical talent and deep-fried fresh seafood… and maybe an ice-cold beer while you're at it.
Plan Your Fort Morgan Escape with Kaiser Vacation Rentals
With vacation rental homes in Gulf Shores and Orange beach, Kaiser Vacation Rentals has properties in ideal proximity to Fort Morgan, AL. We are your one-stop shop for the best of what Alabama's Gulf Coast offers, so book today to begin your next coastal adventure. You don't want to miss this opportunity to experience the incredible history, nature, and culture of this fantastic region of the south, and there has never been a better time to book. Your vacation awaits!
Looking for more day trip ideas from Gulf Shores and Orange Beach? Check out our Fairhope Day Trip and Mobile Day Trip guides.
Vacation Email Sign Up
---
Related Topics
electric vehicle charging stations Gulf Shores Orange Beach Property Management United Way