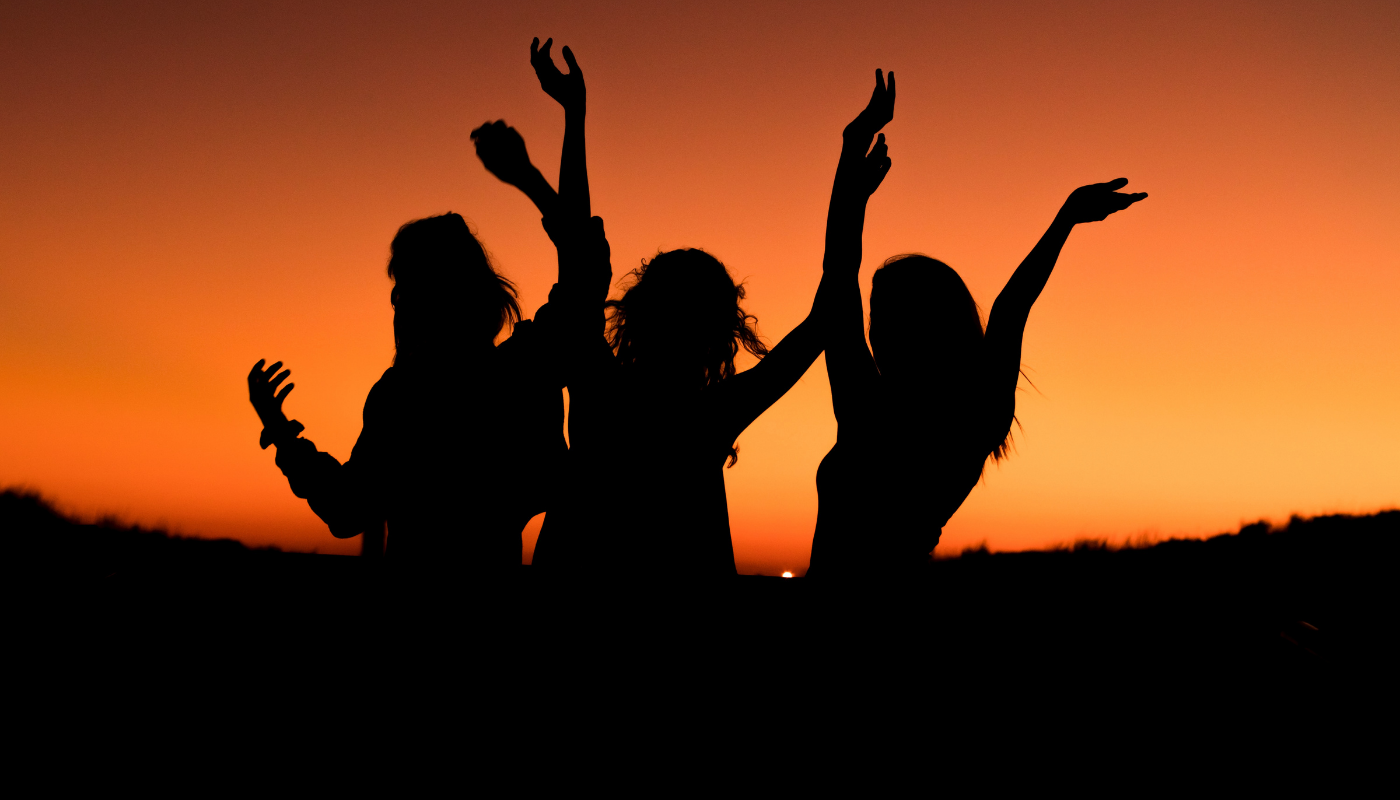 The Ultimate Girls' Weekend Guide to Gulf Shores & Orange Beach
May 4, 2022
Pop a bottle and pour the bubbles because It's time for a girls' trip! Orange Beach and Gulf Shores is the ultimate beach destination to kick back and relax with your girlfriends. From luxury accommodations overlooking the Gulf of Mexico to a wildlife adventure at the Alabama Gulf Coast Zoo, you'll have plenty of pictures to show off on the 'gram when your vacation comes to an end. Staying in a beautiful private home is the best way to hang out with girlfriends, and Gulf Shores and Orange Beach should be the next place you spend your girls' getaway. Here's how to plan the ultimate beach girl getaway, from where to stay to what to do.
Homes of All Shapes and Sizes
Getaways for two, four, and more are possible when you travel down to the Alabama coast. Kaiser Vacation Rentals offers stunning beachfront homes that can accommodate any party size. Crosslane Villa takes the cake with four beachy bedrooms, a large kitchen for whipping up dinner (or making margaritas), and the perfect balcony for a sunset happy hour cocktail. A private boardwalk leads directly to the beach, which means you're never more than a few steps away from feeling the sand between your toes. If you don't need too much space, Laguna Paradise is a waterfront oasis with access to a community pool, fishing pier, and accommodations for four. Whether your group is big or small, it's better to wake up with friends at the beach.
Catch a Live Show
Orange Beach and Gulf Shores offer large-scale music events like Hangout Music Festival or Dierks Bentley at the Wharf Amphitheater and smaller intimate shows like live music at Big Beach Brewing. The Flora-Bama, our go-to for the world-famous bushwacker cocktail, has live music every day, so no matter when you plan your trip, you're in luck of catching a show. Grab your girls and your dancing shoes to enjoy an evening of music and fun.
Go to the Spa
Raise your hand if you need a vacation from your vacation? Who better to kick back and relax with than your favorite girls? Serenity at the Beach is a full-service salon and spa in Orange Beach that offers everything from massages to mani/pedis. You'll feel rejuvenated and ready to tackle an evening of sipping drinks and swapping stories with your besties. Step out of your comfort zone and into a float tank at Magnolia Float Spa in Gulf Shores. The warm water will help melt away your worries and ensure you feel revitalized for the rest of your girl's trip.
Friends don't let friends go on a trip without buying something new for their wardrobe. The Wharf in Orange Beach is a hub for all things eating, drinking, entertainment, and, most importantly, shopping! The retail stores will provide you with the perfect beach attire (and who doesn't want to do a runway show with friends?), and Sandshaker will pour up a nice cold cocktail to round out the afternoon. You'll be ready to shop, but make sure you don't drop until you stop by the Sugar Shack + Café for a treat almost as sweet as a seaside escape in Orange Beach and Gulf Shores.
Soak Up the Sun
Let's be honest; everyone's main goal when they head down the coast is to work on their tan. There's no better time to pack up your towel, chair, a beach read, and maybe a cooler of beverages than when your best friends are by your side. Going to the beach doesn't just mean laying out, though. You and your friends can play beach games like tossing the frisbee, have a sandcastle building contest, or go back to childhood and pretend to be mermaids in the water. You'll be making plenty of memories that last even longer than the tan you set out to get in the first place at the end of the day. Don't forget to wear your sunscreen!
Toast to Brunch
Girls' getaways and brunch go together like sunsets and the beach. The Ruby Slipper has six unique eggs benedicts on its menu and hand-crafted brunch cocktails to wash them down. The New Orleans inspired restaurant is sure to shoot to the top of your list of favorite brunch spots in the area. Heading over to Gulf Shores you can transport yourself to simpler times at the Sunliner Diner. The 50s-themed restaurant is classic from the inside out, with traditional breakfast fare served all day. Top it all off with a milkshake to share for the table.
Get Outside
Exploring Orange Beach and Gulf Shores is easy, with plenty of walking and biking trails and easily accessible waterways. Rent bikes or kayaks to see the area's beauty up close and personal. There's always one friend on a girls' trip encouraging the group to exercise, and this is the perfect opportunity to experience a new side of the beach while getting your heart rate up. Gulf State Park's Hugh S. Branyon Backcountry Trail is open to walkers, joggers, hikers, bikers, and anyone who wants to encounter nature.
Take a Walk on the Wild Side
The Alabama Gulf State Zoo, nicknamed the Little Zoo, is home to 199 species, including eight that are endangered. Connect with each other and wildlife through up-close encounters with animals such as lemurs and learn more about conservation at the 25-acre animal haven. It's an exotic twist to your typical beach vacay.
There's no better place than Orange Beach and Gulf Shores to fulfill Cyndi Lauper's immortal words, "girls just want to have fun." It is the perfect place to fulfill that wish and have an amazing time with your best friends. There's something for every vacationer: drinks are colder, sunsets are more colorful, and memories are sweeter. Fire up the group text and let your girls know where you're headed for your next trip out of town.
Vacation Email Sign Up
---
Related Topics
electric vehicle charging stations Gulf Shores Orange Beach Property Management United Way