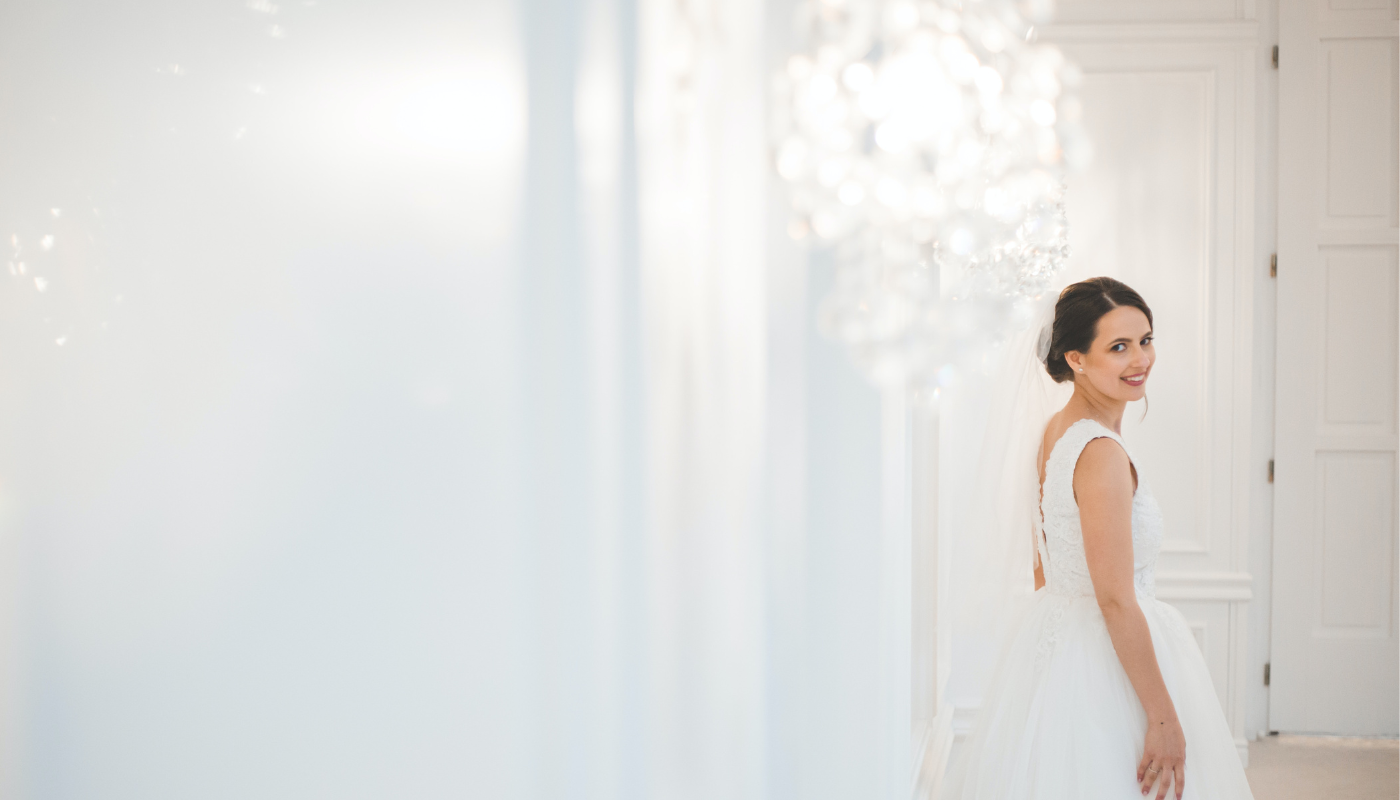 Southern Wedding Traditions for Your Alabama Gulf Coast Wedding
November 2, 2023
Whether bringing in the New Year with collards and black-eyed peas, welcoming a new neighbor with a freshly baked pie, or wearing your Sunday best to church services, Southern traditions hold a special place in the hearts of those who call the South home. Wedding traditions here are no different, deeply ingrained and passed down through generations, defining a culture bound by history, community, and hospitality.
If you're planning a Southern wedding, you've undoubtedly considered incorporating popular rituals like wearing a wedding veil, having your father give you away, and saving the top tier of your wedding cake. But why not go beyond the traditional and give family and guests a few delightful surprises? Here's a little backstory on some time-honored Southern traditions and how to incorporate them into your Alabama Gulf Coast wedding!
Pick an Outdoor Venue
It's hard to say when this tradition began, but couples have been tying the knot outdoors for generations. Kid-friendly and typically less formal, outdoor weddings also tend to be more intimate. Natural light helps set the mood for the day, with late afternoon weddings popular along the Coast. As day fades into evening, stunning sunsets give photographers endless opportunities to snag incredible shots you'll cherish forever!
Whether exchanging vows on an estate lawn filled with Spanish moss-covered oak trees, in a garden surrounded by lush landscaping, or on a sun-kissed beach, you'll find an incredible backdrop to make your day unforgettable.
Add a Cake Pull
Cake pulls date back to the Victorian era when brides hid charms attached to ribbons in the wedding cake. Each trinket held a different meaning: a ring symbolized who would marry next, a horseshoe or four-leaf clover represented good luck, and a telephone meant good news was coming. Unwed female friends surrounded this sugary confection, each pulling a ribbon with a charm attached, believed to yield their destiny.
No longer hidden in the bride and groom cake, a second cake typically conceals the tokens today. You can easily put your unique twist on this charming Southern tradition. Choose personalized charms attached to bracelets, engage your bridal party instead of guests, and offer them as bridesmaid's gifts!
Organize a Bridal Lunch
The wedding doesn't have to be the only celebration, particularly not if it's a Southern wedding. We'll find any excuse to have a party, and a bridal lunch is the perfect occasion! This lovely Southern tradition originated as a lunch, brunch, or afternoon tea, gradually evolving to include elegant cocktail parties and formal dinners. 
Beyond offering privacy for the bride and her bridesmaids, this special occasion allows the bride to express her gratitude with heartfelt gifts showing appreciation for their support and help with wedding preparations. Traditionally hosted by the bride's attendants and organized by the maid of honor, brides-to-be today often opt for a more casual approach, with a luncheon at a popular restaurant or chic event space a common practice.
Order a Groom's Cake
With origins as early as the Nineteenth Century, a groom's cake served as a second flavor option, often incorporating liquor or chocolate instead of the delicate cake served at receptions. Back then, unmarried women took a slice home, placed it under their pillow, and dreamt about their future husbands.
Groom cakes today are themed, whimsical, and sometimes feature robust and unexpected flavors. Often a surprise from the bride and served alongside the traditional wedding cake, groom cakes tend to reflect the hobbies and interests of the husband-to-be. It's a fun way to honor him, and there's no limit to how creative you can be!
Book a Bridal Portrait
Bridal photos are a serious business in the South, originating from a time before WWII when photographers at weddings were a rarity. Back then, bridal portraits were taken weeks in advance as a trial run for the Lady of Honor's special day. An event reserved only for her, the ensuing portrait accompanied the newspaper announcement and was displayed in a beautiful frame at the wedding.
Just as important today, photography sessions now include the whole wedding party and are usually taken on the event day. There's no reason you couldn't incorporate a bridal portrait at your Alabama Gulf Coast wedding to serve as a precious keepsake, eventually revealed at your daughter's and grandaughter's weddings!
Consider Light-Weight Suits
Although any light-weight, light-colored suit will beat the heat in the South, seersucker suits for grooms and groomsmen have a long-standing tradition. Popularized in the early 1900s and used for everything from mattresses to clothing, seersucker, also known as "railroad stripe," became a staple in the summer for Southern gentlemen.
A lightweight, breathable, and wrinkle-resistant fabric, seersucker is a popular warm-weather option still today. Practical and stylish, seersucker suits embody timeless elegance and will help keep your groomsmen cool throughout the wedding festivities!
Don't Forget the Pounding Party
Consider hosting a pounding party as part of your pre-wedding festivities, a fun Southern tradition that includes both the bride and groom! The name pays homage to foodstuffs commonly purchased by the pound, and this centuries-old tradition encourages friends and family to bring food staples as gifts to help the newly married couple stock up on essentials.
While coffee, flour, rice, sugar, butter, and eggs were traditional offerings, creating a themed pounding party with items you know the couple enjoys will be just as appreciated. It's a fun way to help the bride and groom stock their pantry, and newlyweds of all generations appreciate the sentiment.
Other Ways to Bury the Bourbon
Legend has it that burying an upside-down bourbon bottle in the ground a month before you tie the knot ensures good weather on your wedding day. Chances are, you won't need any luck because the Alabama Gulf Coast is renowned for stunning weather year-round. Although you can't "bury the bourbon" at your wedding-friendly vacation home, you can still make good on the tradition. Keep the spirit alive and offer sample bottles as party favors!
Whether adding one or all of these Southern traditions to your Alabama Gulf Coast wedding, you'll be well on your way to creating unforgettable memories for you and your guests!
Vacation Email Sign Up
---
Related Topics
electric vehicle charging stations Gulf Shores Orange Beach Property Management United Way