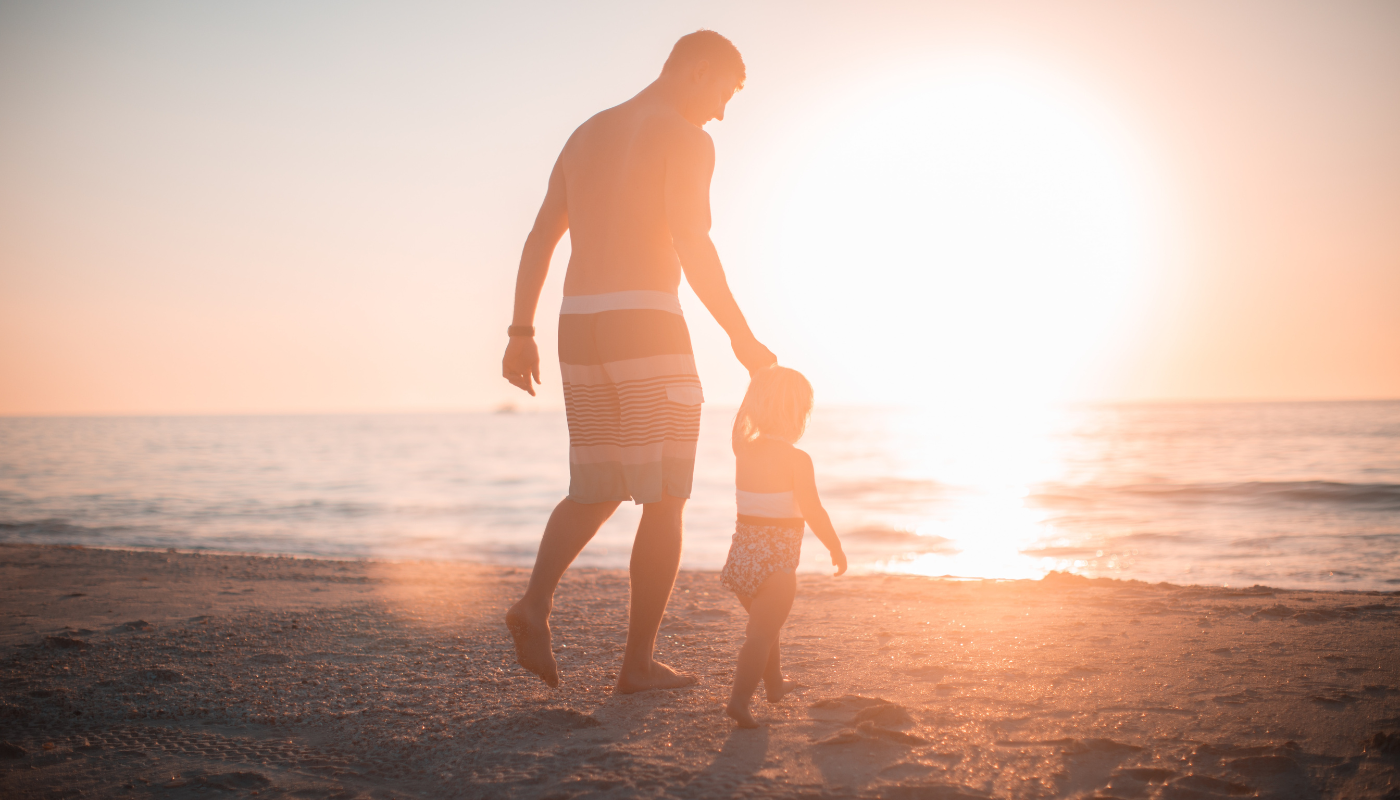 Where to Hit the Beach in Gulf Shores and Orange Beach This Summer
June 26, 2023
So, you're looking to find the best beaches in Gulf Shores and Orange Beach to add to your beach bucket list? You've come to the right place. With over 32 miles of pristine white sand beaches, there's something for everyone in this sun-soaked corner of Alabama. Here, we're (beach)combing through some of the best beaches in Gulf Shores and Orange Beach to find the perfect one for you and your family.
Some are best suited for body surfing, others for hunting shells. All are as good as it gets when it comes to discovering the Gulf's famously emerald-green waters and sugar-white sands. So, pack your totes, and let's get this beach party started!
Welcome to Gulf Shores and Orange Beach, where the water is warm, and the sands are soft and pristine. With 15 public beaches in Gulf Shores and Orange Beach, you've got lots to choose from. We'll help you narrow it down with our top five.
Alabama Point East
To label Alabama Point East a "hidden gem" might be a bit of a stretch—this place can get busy some days (in the best, most buzzing way possible). But it's certainly underrated. And slightly less crowded than some of the other beaches in the Gulf Shores and Orange Beach area.
What sets Alabama Point East apart is a few things. It's part of Gulf State Park, which means the beauty of the Gulf Coast is on full-preserved display. It offers more than 6,000 feet of wide white sand, which means you'll have plenty of room to put your umbrella in the sand. It's also working with a Goldilocks-level mixture of stunning natural scenery and man-made amenities and charm. On one hand, you have dolphins and even sea turtles within snorkeling distance in the immaculately emerald-green waters. On the other, you have views of Perdido Pass Bridge and ample boat watching, as vessels enter and exit the bayou. In other words, it's the best of both worlds. The beach is clean, the water is clear, and the scenery is stunning. You can spend your days swimming, sunbathing, snorkeling, or simply enjoying the peace and quiet.
To get to the beach, there are three different wooden walkways that will take you there. Public restrooms, showers, and picnic tables are also available. And the best added bonus of all? The legendary Flora-Bama Lounge & Oyster Bar is only a five-minute drive down the road. Did someone say Bushwackers??
Gulf State Park Pavilion
Located six miles east of Highway 59, among sand dunes and sea grasses, Gulf State Park Pavilion offers incredible beach access with a slice of community. The pavilion itself is architecturally attractive, with a meniscus-like curve to the roof, a large communal area, and a huge fireplace. It's the perfect place to sit and eat with families or friends, with air-conditioned restrooms, private showers, and the Beachin' Eats snack bar. You can even rent a pavilion for private events.
As for the beach itself, where do we begin? With its off-the-beaten-path location in Gulf State Park, you'll have plenty of personal space and room to yourself. The sands are as white as any in the area, the water as clear and warm and emerald. The seagrasses sway in the wind majestically. In short, it's beautiful.
In terms of activities, the body surfing, swimming, and snorkeling are all top-notch here. Or, if you're looking for an alternative way to hit the water, you can rent stand-up paddleboards on-site at the pavilion from Pure Aloha Adventures.
Cotton Bayou
More developed doesn't mean less charm. The Cotton Bayou Public Beach Access pairs all the amenities you could ask for with an old-school Gulf vibe. Translation: it's awesome.
Cotton Bayou Beach is a great place for all types of beachgoers. The sand is perfect for building sandcastles. The waters are calm for wading. And there is always a chance to find seashells on the shore. The beach is also ideal for surfing, swimming, fishing, sunbathing, and relaxation. There are many nearby oceanfront bars, eateries, shops, and other attractions and conveniences, making it easy to find something to do for everyone.
Great for kids and kids at heart, if you're looking for an easy-to-reach beach with hard-to-beat payoffs, then Cotton Bayou delivers the sandy goods.
Gulf Place
Put simply, Gulf Place has got it goin' on. As the main public beach in the area and the site of the famous Hangout Music Festival, you'd naturally expect it to. But boy does it (over) deliver on all the beach staples. We're talking beach volleyball, beach bars, ample access and parking, and all the sand and surf activities you could shake a beach shovel at.
The Gulf Shores Main Public Beach is where Highway 59 dead-ends into the Gulf. It's a great place to relax and soak up the sun. There are often lifeguards on duty, making it a safe place for families with children. There are also large open-air pavilions and the large grassy "Town Green" where you can keep the good times rolling into the evening. If you are looking for a fun and family-friendly beach, the Gulf Shores Main Public Beach is a great option.
West Beach at Little Lagoon Pass
Lagoon Pass Park isn't like the other guys. For one, it's as tranquil as it gets. It's also small and subdued with an underrated charm and a launchpad to nearby nature experiences. The beach itself is a sandy strip that separates the Gulf from the namesake Little Lagoon—a 10-mile long by half-mile wide body of water, with some of the best fishing in the area.
A trip to the Lagoon Pier is a must, where the birdwatching is excellent. The beach itself features the same crystal-clear waters and sugar-white sands typical of other Gulf Shores beaches, only with a fraction of the crowds. And nearby nature parks like the Bon Secour Wildlife Refuge and Centennial Trail offer a great chance to get up-close-and-personal with the unique natural beauty of the Gulf.
Once you've had your fill, head over to The Beach House Kitchen & Cocktails for some excellent seafood and libations.
Bottom line? If you're looking for great beaches in Gulf Shores and Orange Beach, then these five all-stars will serve you well! Need a place to stay? Check out our gorgeous beach homes overlooking Lagoon Pass and Cotton Bayou!
Vacation Email Sign Up
---
Related Topics
electric vehicle charging stations Gulf Shores Orange Beach Property Management United Way