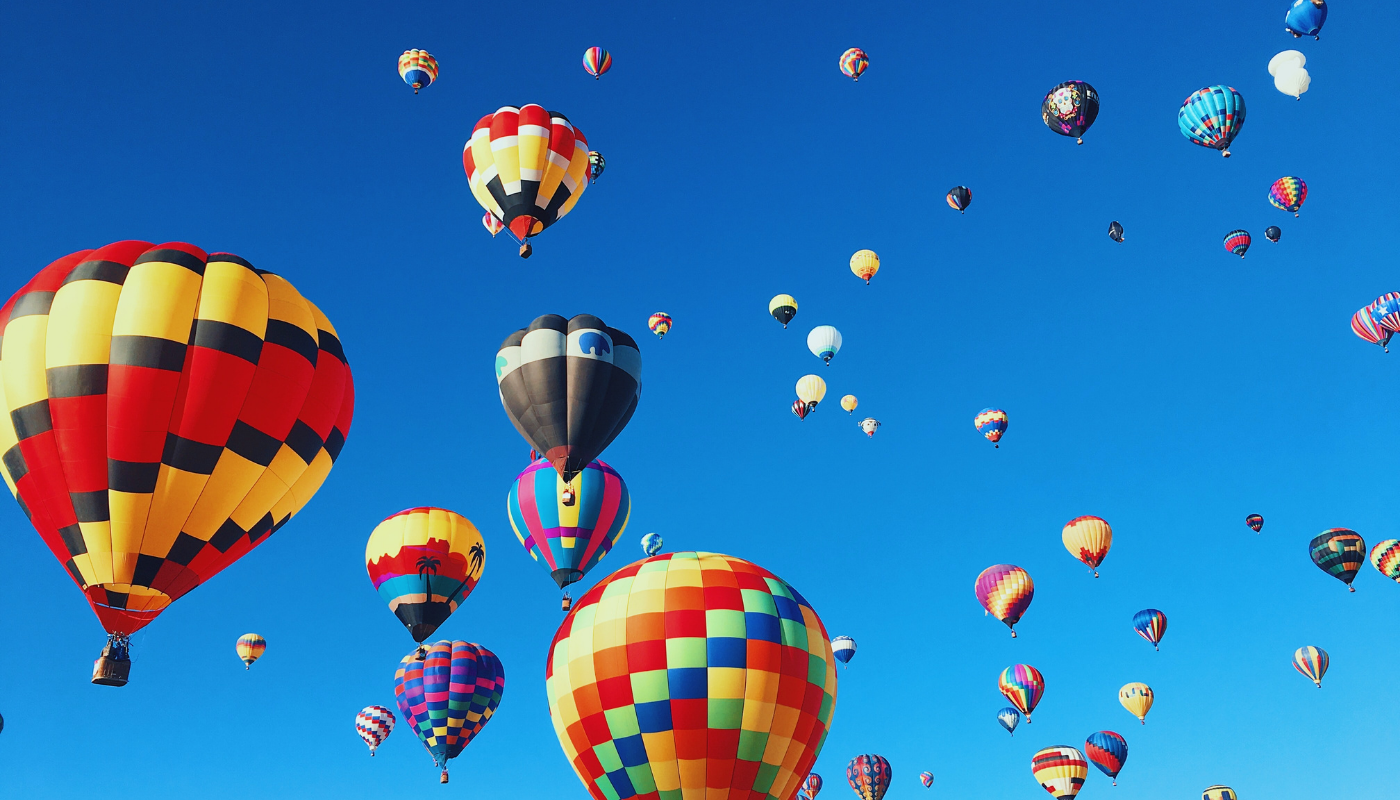 Your 2022 Spring and Summer Event Guide
March 23, 2022
If warmer temps have piqued your travel appetite and you're searching for a sunny destination with a laid-back atmosphere, look no further than the Alabama Gulf Coast. Drawing visitors from around the globe, the neighboring beach communities of Gulf Shores and Orange Beach offer more than just beautiful beaches. From family-friendly activities to fabulous restaurants, the area continues to charm visitors annually, appealing to people of all ages.
Thanks to longer daylight hours and plenty of sunshine, the area springs to life upon winter's end, presenting the perfect conditions for exploring. This time of year also has its perks, including an incredible lineup of festivals and events found only in the spring and summer. Be forewarned, the list is plentiful, but we're confident you'll find one event, if not several, that will have you packing your bags today!
Spring and Summer Events You Won't Want to Miss
Boat and Yacht Show – March
With over 100 exhibiting companies, 80 wet slip boats and yachts on display, and hundreds of sport and console boats on land, The Wharf Boat and Yacht Show doesn't disappoint. You'll quickly realize why this Orange Beach event is so popular. Browse the many marine products at the exhibitor displays or pop in for an instructional seminar while the kids take art classes from local marine artist Larry Rackley. The Wharf Entertainment Complex serves as the backdrop, so make a point to check out the restaurants, shopping, and family activities while there!
OWA Spring Fling – April
If a visit from the Easter bunny with live bunnies and an Easter egg scavenger hunt sound like fun, you won't want to miss the OWA Spring Fling in Foley. Bring the kids for a day of festivities, including photo ops and scavenger hunts throughout the park. Follow along for clues to locate golden eggs containing special vouchers hidden at Tropic Falls theme park. Grab a free map and sticker sheet, then embark on a journey to find colorful eggs in select stores and eateries throughout the resort. Upon completion, return the map for a special Easter surprise!
Flora-Bama Mullet Man Triathlon – April
A rain or shine event, the Flora-Bama Mullet Man Triathlon commences with a quarter-mile swim in the Ole River, wet suits optional. Transitioning into the bike event in front of the Flora-Bama Ole River Grill, the course travels nearly seventeen miles in an out and back, culminating in a 3.9-mile run. A lively post-race celebration will include delicious food and select beverages. Whether you participate or observe, all are welcome to this fun-filled event going on for over 20 years strong.
Waterway Village Zydeco & Crawfish Festival – April
What do crawfish and zydeco have in common? They'll both make an appearance at the Waterway Village Zydeco & Crawfish Festival, an annual one-day Gulf Shores event anticipated by festival-goers from near and far. Mountains of crawfish, arts and crafts, children's activities, and a zydeco music lineup lasting all day make this a particularly festive event. Sign up for the 5K Run/Walk that kicks off in the morning and stick around for the crowning of the Little Miss Zydeco Queens, a local pageant with participants from Pre-K up to tenth grade.
Flora-Bama Mullet Toss – April
Yes, you read that right. Nothing screams a good time like a beach party and a fish toss rolled into one, and we're not talking sushi. Participants travel from all over to Perdido Key to attend the Flora-Bama Mullet Toss, an event marked by lots of beach activities, great food, and music. The goal? Toss a mullet across the state lines for bragging rights. True, winners receive awards in various categories, but we all know that bragging rights are what really matter. Although you're not permitted to bring coolers or alcohol, you'll find plenty of spots with cool libations on the beach. It's definitely a must-see but book early for this one as accommodations fill up fast.
Lulu's Paradise Boat Show – April
Homeport Marina plays host to Lulu's Paradise Boat Show, showcasing a variety of boats from local boat dealer Paradise Marine. Sea Pro, Monterey, and Stingray are just a few brands that will be on hand, with triple toon pontoons also making an appearance. You'll find a host of local vendors and plenty of activities for the kids. Grab a bite at Lulu's while there, enjoy coastal cuisine with a Southern flair, and watch the kids embark on one of two ropes courses.
Bama Coast Cruisin' – April
Held at The Wharf in Orange Beach, Bama Coast Cruisin' welcomes car enthusiasts to enjoy a family-friendly weekend with entertainment, fun events, and some fantastic cars. Set against the beautiful backdrop of the Intra-Coastal Waterway, Main Street will be closed to through traffic throughout the event showcasing hot rods, classic and custom cars, and more. Peruse the local shops and take in the delicious eats while enjoying the view!
Gulf Coast Hot Air Balloon Festival – May
The Gulf Coast Hot Air Balloon Festival at OWA is an established annual event with family-friendly fun at its finest. Although some activities require an additional fee, admission is free, with 40 hot air balloons flying from dawn to dusk during this three-day event, wind and weather permitting. You'll also find plenty of food vendors, live music, and tethered balloon rides alongside OWA's themed attractions, boutiques, and restaurants. What could be better?
The Hangout Music Festival – May
If you're looking for a one-of-a-kind beach party with live music and fun activities right on the beach, The Hangout Music Festival is definitely for you. This 3-day event showcases a multi-genre lineup of the most popular headliners, but music isn't the only draw. Dance parties, beach games, and roller disco offer a glimpse of why thousands attend annually, many returning each year for a repeat vacay planned specifically around this festival.
Lulu's Hot Trot – June
If you missed the Paradise Boat Show at Lulu's in April, swing by in June for Lulu's Hot Trot. What better way to take in the gorgeous scenery than on a flat, quick, certified 5K Run/Walk? As always, Lulu's will be serving up delicious local cuisine, and you're bound to work up an appetite at the race. Get on the waitlist to speed things up, then settle in with a Bushwhacker (you did earn it after all) and take in the views.
Blue Angels Pensacola Beach Air Show- July
The Blue Angels Air Show is a sight to behold as the flight demonstrations squadron based at Naval Air Station Pensacola gear up to hit the sky. One of the most highly anticipated events on the Florida-Alabama Coast, the show is fun for the whole family and a great way to take in the aerobatic team as they soar overhead. You'll also catch them practicing along the beach the week before the main event, so pack a cooler, bring some chairs, and take in the show!
Looking for More Gulf Shores and Orange Beach Events?
Whether you're interested in attending a Jimmy Buffett concert or taking in a magic show, you'll find plenty of reasons to hang your hat along the Alabama Coast this spring and summer. For even more family fun, check out our blog post, Must-Do Gulf Shores and Orange Beach Summer Events, an excellent resource for all the happenings along the Alabama Coast!
Vacation Email Sign up
---
Related Topics
electric vehicle charging stations Gulf Shores Orange Beach Property Management United Way