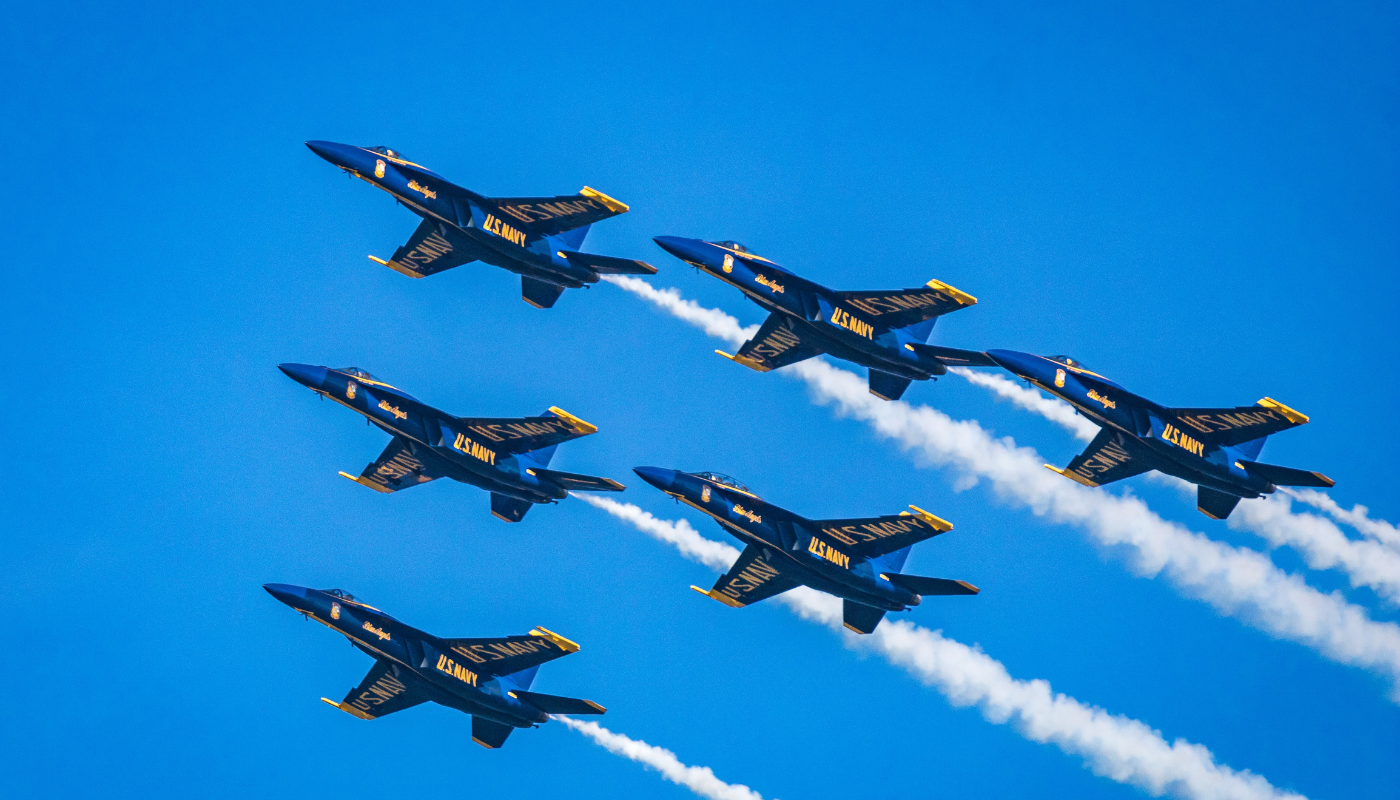 The Ultimate Guide: Gulf Shores and Orange Beach Itineraries & Day Trips
December 16, 2022
There's a reason the Kaiser legacy has been around Alabama's Gulf Coast for over four decades. It's our love for the area and its neighboring treasures. Sure, Gulf Shores and Orange Beach are known for their pristine beaches that seem to stretch on forever along water that sits at the perfect summer temperature. But beyond the beach rests activities, nearby destinations, dining, and more primed and ready for you to experience.
If you're planning a trip to Alabama's Gulf Coast and are looking for an easy button to ensure you make the most of your vacation, you've come to the right place. We're rounding up our itineraries and day trips found in our vacation blog, so get ready to scroll through until something piques your interest. If we had to guess, there will be a couple of things that pique your interest.
Some call this the I-don't-have-to-think-about-it Guide. Others call it the Wow-so-easy Guide. We call it the Ultimate Guide to Gulf Shores and Orange Beach.
Dauphin Island serves as a day trip (via ferry), combining mile after mile of natural scenery and untouched beaches with a charming Southern town feel. Locating at the southernmost point of Alabama, Dauphin Island is only 15 miles long, running east to west, but it's packed with parks, bird sanctuaries, and beaches.
Travel-Worthy Mention: Fort Gaines
For the history buffs, Fort Gaines will take you through a self-guided tour of its role in the Civil War. You can walk the perimeter for free or pay admission for the full effect of Fort Gaines; you can't go wrong either way.
Read more about Dauphin Island here.
A short commute from Gulf Shores and Orange Beach, Fort Morgan is known for its welcoming community of locals that bring visitors back year after year. Resting within the Mobile Bay inlet, many visitors staying in the nearby neighborhoods will spend the day in Fort Morgan, enjoying the unique activities, dining, and shopping.
Travel-Worthy Mention: Fort Morgan Road Trail
Used by the Union Army during the Civil Way, the Fort Morgan Road Trail is a converted rail line now used as a scenic biking and walking trail. This trail boasts plenty of nature, with dining stops along the way.
Read more about Fort Morgan here.
Coined 'The Gateway to the Gulf' – Mobile is the oldest city in Alabama. Its over 200,000 acres of rivers, creeks, bays, and bayous make it a National Natural Landmark and reason enough to make a day trip to the state's southwestern corner. Its historical buildings are influenced by the British, French, and Spanish rule and serve as a perfect backdrop to some epic photos.
Travel-Worthy Mention: Gulf Coast Exploreum Science Center
If you're traveling with the kiddos and want to reward them for making it through a car ride away from the beach, the Gulf Coast Exploreum Science Center is the way to do it. Immersive exhibits, demonstrations, IMAX dome theatre, and more await the curious minds of the young.
Clocking in at just under 15 miles long, Fairhope is bustling with charm. Take a short drive just 30 miles north of Gulf Shores and Orange Beach and find yourself in what Southern Living Magazine named one of the 'best southern small towns'. While visiting Fairhope, you'll find no shortage of shopping, dining, and unique festivals depending on the time of year.
Travel-Worthy Mention: Fairhope Arts & Crafts Festival
This spring attraction brings the best of both worlds – local art and scenic water views. It's no surprise that the Fairhope Arts & Crafts Festival takes place on the bay, where many of its artists pull their inspiration from.
Read more about Fairhope here.
Our only destination not in Alabama to make the list, Pensacola, FL, is a short drive east if you're seeking a charming city with a New Orleans vibe. Rich heritage, historical sites, and delicious food have people making this day trip during their visit to Gulf Shores and Orange Beach.
Travel-Worthy Mention: Blue Angels Air Show
If you plan right, you can witness the wonder of aviation with a Blue Angels Air Show. Visitors and locals make the trek to observe this truly fantastic air show. You can see the show by boat, beach, and nearby beachfront restaurants.
Read more about Pensacola here.
This 520-acre entertainment complex in Foley, AL, has something for the whole family and makes for a great day trip when visiting Gulf Shores and Orange Beach. We're not kidding – water slides, amusement rides, games, movie theater, live shows, kid-friendly restaurants – phew! See what we mean? The perfect place for a family day trip.
Family-Worthy Mention: Tropic Falls
This theme park and indoor water park boasts 23 rides and attractions, including 75-foot-tall waterslides indoors! Tropic Falls is ready to welcome you and the kiddos year-round with plenty to explore and enjoy.
Read more about OWA for the Family here.
Like we said above, OWA is a treasure trove of fun for families, but don't let this family-friendly place deter you from a couples' trip or girls' getaway. There's plenty to partake in as an adult. Live entertainment, festivals and events, and a plethora of shopping and dining make the day go by in a flash. As the saying goes, 'time flies when you're having fun!'
Adult-Worthy Mention: Downtown OWA
Inspired by Southern towns, Downtown OWA is a pedestrian-only area where you can meander along shops, pop into a restaurant for a bite or cocktail, and enjoy a variety of acts and shows at the Brandon Styles Theater.
Read more about OWA for Adults here.
Ready to make a trip of it?
Trust in Kaiser Vacation Rentals for all your Gulf Shores and Orange Beach vacation needs, and be on the lookout for more itineraries! Because if there's one thing we love (more than our guests), it's our community. Book your stay with Kaiser Vacation Rentals today.
Vacation Email Sign Up
---
Related Topics
electric vehicle charging stations Gulf Shores Orange Beach Property Management United Way